Learn how your food, exercise, sleep & stress affects your health based on your glucose biomarkers.
Now available for non-diabetics.
Join the Vively waitlist now to get a 30% discount.
Join the waitlist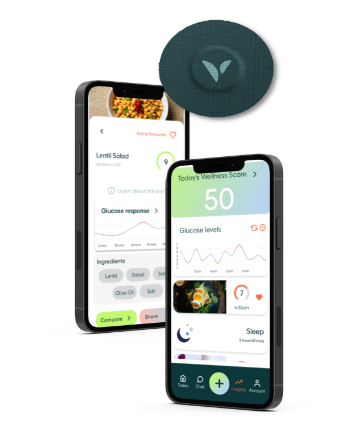 Clicking on the Send Me Details Now button opens an enquiry form where you can message Michael Alder directly
Send Me Details Now
Yoga and pilates classes to suit all fitness levels and ages.
About Yoga 2000
Servicing area
Essendon, Ascot Vale, Flemington, Brunswick, Strathmore, Pascoe Vale, Maribyrnong, North Melbourne
---
Focus areas
Lifestyle
Fitness
Relaxation
Boundaries
Tantra
Posture
---
---
Welcome!

Yoga 2000 attracts small groups of people of all ages and fitness levels and provides individual attention in a non threatening environment. Our aim is to bring Yoga into the 21st century by stripping away all that is no longer relevant to today in western culture and using the knowlege that modern science provides to enhance the benefits afforded by this ancient (over 2000 year old) practice.



---
Our Philosophy

During the course of my 30+ years of exposure to Yoga I have studied and experienced many different approaches to this 2000 year old practice, including everything from the physically challenging Ashtanga to the ancient mystical art of Tantra, and although the early sages had amazing forethought into the nature and composition of the universe and the anatomy and physiology of the human body as a result of lengthy observation of the sky, the world of nature, and the reactions of the body and mind of mankind; with the knowledge which we have gained through the application of scientific study over the last 2000 years, and in particular the last century, the writings of Patangali (approximately 2000 years ago), his peers, and those before him, are niave,inaccurate, and not relevant to the world of today. It is important to distinguish between the physical and the philosophical aspect of Yoga and certainly the physical routines have evolved in some schools such that they are a valid form of exercise which provides a path, along with many other physical activities such as gymnastics or ballet, to an increase in strength, flexibility, and stamina. Yoga is unique however in combining the exercises with other routines such as breathing techniques and guided relaxation, along with in some cases a form of meditation, and it is particularly valuable in bringing together people from all walks of life in a social atmosphere of equality and anonymity where any competition is only with ones self . It is therefore the aim of Yoga 2000 to bring Yoga into the 21st century free from the boundaries imposed by the intangible concepts and outmoded beliefs of the past.



---
About Michael Alder
Yoga teacher training through Yoganet(yoga teachers network).

Pilates training through UK Pilates( via Australian fitness network).
Michael has experience of many different Yoga modalities gained through over 20 years of practice and participation in a variety of different Yoga traditions .



---
Call today to find our more about our yoga and pilates, and which one would benefit you most.
---