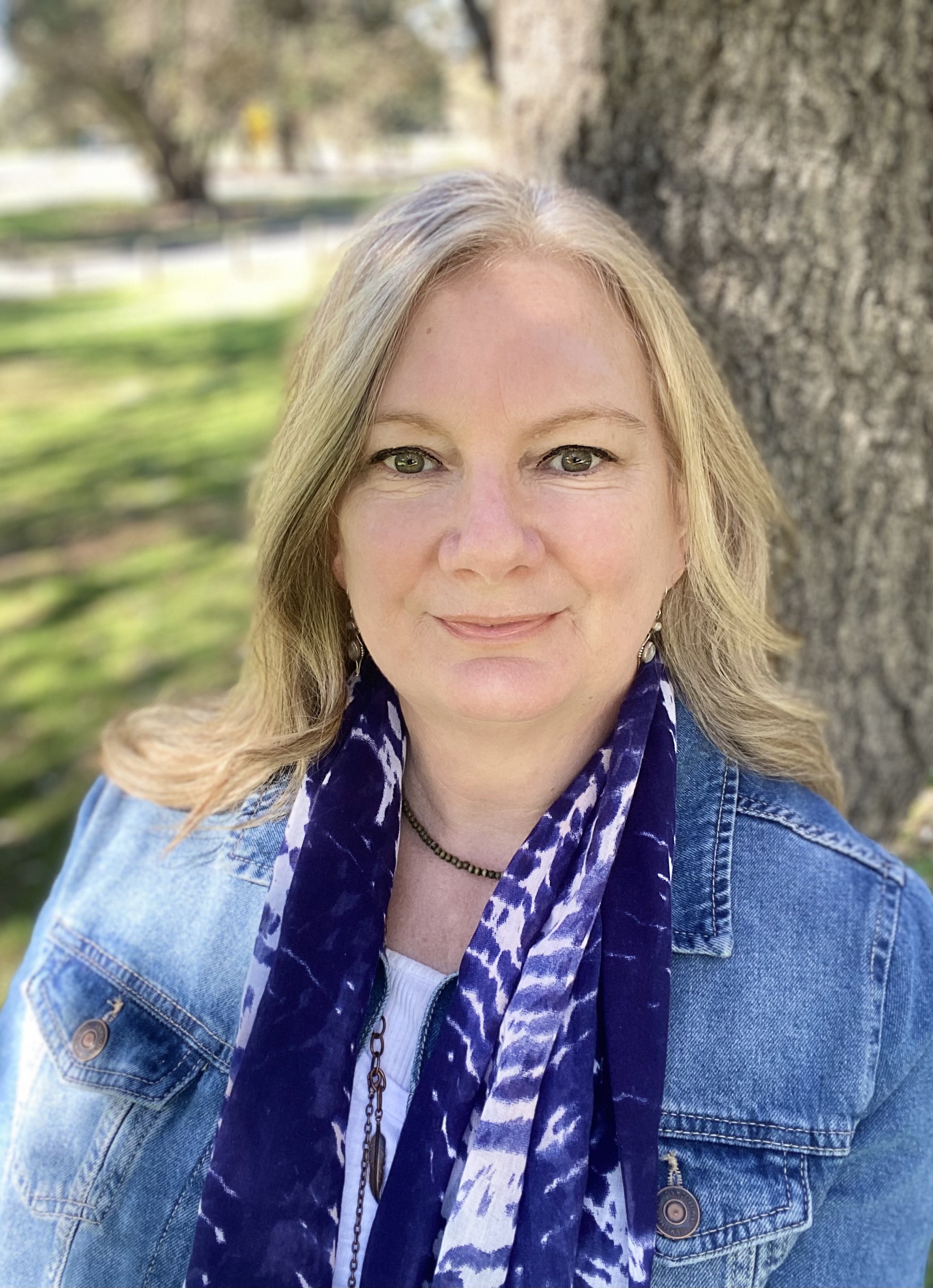 Lynda G Heart & Mindset Life Coach
Want to find out my availability, pricing or opening hours? Click on Send Me Details Now to get started.
Send Me Details Now
Clicking on the Send Me Details Now button opens an enquiry form where you can message Lynda G Heart & Mindset Life Coach directly
Hi I'm Lynda,  I'm a Certified Hypnotherapist, HeartHealing™ practitioner and my passion in life is to help you release stress, and overwhelm that is keeping locked in a cycle that is heading to burn out! We will get to the root cause and limiting beliefs that are causing you to feel stressed, overwhelmed and hustling constantly. This familiar pattern of over-giving, perfectionism and struggling to trust yourself and trust that everything will work out, keeps you pushing and doing more. It's leaving you chronically stressed, drained, consistently hustling, and believing sacrifice is required to succeed. You know there is an easier way and this is the secret sauce your soul has been wanting In a powerful subconscious session we find the root cause of your stress, upgrade your beliefs and take down the walls in a relaxed state, which has the most profound and lasting change, you'll even get to connect with your higher self. So if you're a women that has tried everything else and are so over the same old issues causing you overwhelm and stress, it's time you experienced freedom. Our work together will have you free from doubting yourself, over thinking, over giving, and move you into flow where you will start feeling more self love and greater confidence and ease in life to be just you! I am here to help you experience a breakthrough in quantum time to leave struggle and stress in the past and embrace new found freedom! HeartHealing™ is a powerful modality, quiet unlike anything you may have experienced. It creates lasting change because it works with the subconscious mind and supports powerful healing from emotional wounding in rapid time. My life's purpose is to support and serve women so you can leave self-doubt, and chronic stress in the past and thrive with a new found self love and self belief to live a life flow that you love! So spread your wings and set yourself free and book a Free Discovery call today, to discover how I can help you. I look forward to connecting with you so you can experience greater self love and freedom!  Lynda G xx  
Lynda G Heart & Mindset Life Coach
Servicing area
Bondi Junction, Clovelly, Maroubra
---
Focus areas
Feeling stuck
Anxiety
Fear
Guilt
Stress management
Hypnotherapist
---
I am here to help you discover the root cause of what is blocking you and holding you in a life of stress, so you can experience freedom.
We will release limiting beliefs and upgrade them
Heal emotional wounds
Uplevel your self confidence and self worth
Free you from self doubt, overgiving and hustling
Re-ignite self love and self belief
Bring more joy and freedom into your life


HeartHealing™ creates changes at a soul level through the incorporation of spiritual and scientific techniques which were channeled from it's pioneer, Natasha Bray, worldwide Success Mastery Coach.
Most methods in the transformational industry focus on the power of the mind, and whereas mind transformation can be powerful, HeartHealingTM focuses on the most radical and powerful transformation you can ever experience: healing your heart.
Your heart holds the wisdom to what is really holding you back and reveals the hidden wounds your mind cannot see. According to quantum physics, the heart has an energetic frequency thousands of times stronger than the mind. So it makes sense that healing your heart may create much bigger transformation than just healing your mind.
HeartHealing™ is based on a relationship based model of success that metaphorically breaks down those walls built around your heart by unveiling and addressing the cycles of wounding passed down through families in as little as one hour.
This approach unveils hidden blocks that mind-based techniques alone are unlikely to uncover and rapidly moves you towards a sense of inner freedom through opening your heart to receiving more love, abundance, inner peace and success in your life.
You can book single sessions of an hour that are part of a 30 Day program to upgrade self love and self belief. You can also let go of hustle, overgiving, people pleasing with my 8 week Immersion Program "Hustle To Aligned Flow" Each program you will be supported throughout the duration of the program with coaching calls as you listen to your bespoke recording that is upgrading your new beliefs.
I spent a life time trying to resolve my ongoing hustle, overgiving, anxiety and finally found freedom with hynpotherapy and am now here to support other women to experience the same freedom in life!
***CLIENT LOVE ***
from 3 HeartHealing™: sessions and coaching calls:
I've spend the past 3 months deep diving into my heart wounding, subconscious patterns and old belief systems with Lynda from Lynda G Transformation Life Coach.
Its has been incredibly eye opening, transformational and powerfully healing.
Lynda is a wonderful facilitator, she's helped me push through my own limits to reach heights of change I could not have imagined without her.
I feel so lucky to have discovered HeartHealing and to have had the joy of working with Lynda, I feel my potential in life, business, happiness and my relationships has sky rocketed and for the first time ever I have a sense true fulfilment & contentment, without that constant inner nagging of wanting/needing the next thing to make me happy... woah what a nice feeling.
Lynda has helped my unlock flow & attraction - money, things & experiences are showing up like never before, everything feels easier, my clients are happier, my weeks are freer and my business is growing at a consistent rate even in the middle of lockdowns and madness.
HeartHealing™ is a tool every human should try, we all have wounds, blocks and unhelpful beliefs and this allows for fast and effective release to open up a better world for ourselves.
If you are looking for a change in life or a new tool in your personal growth tool belt, look no further than Lynda & HeartHealingTM, you will LOVE IT!!
QUALIFICATIONS:
Certified Hypnotherapist
HeartHealing™ Practitioner
Rapid Transformational Therapist
Transpersonal Art Therapist
Counsellor
WHO IS LYNDA OUTSIDE OF HEARTHEALING HYPNOTHERAPY:
I work part time at a major Sydney public hospital in the Mental Health team, where I assist individuals with their ongoing recovery.
Whether it is addiction or mental health concerns or mood disorders I facilitate transformational art therapy groups, which create wellness and connection.
Nature is my place that restores my soul, whether it's the ocean or the forest I'll take either. I meditate and exercise daily and believe that everyone needs love and connection to live their best life.
MORE TESTIMONIALS:
"Since our session I have definitely noticed a big change in me. I am more relaxed and stronger about situations. I have recommended you to others. Thanks so much Lynda x" Jo
"I just want to say that if you are considering transformational work with Lynda do not hesitate for a second." Anita
"I was feeling stuck and fearful when I went to see Lynda. After our session and in the weeks post, I was feeling the best I had felt in a long time. I was happy, energised and I had stopped procrastinating." Sam
"Lynda has supported me with a few presenting issues. One in particular was causing me a huge deal of stress. I had a long term addiction. I was completely blown away when we got to the root cause because I had no awareness that something my brother had said to me as a kid, had created such a huge impact in my life. I was amazed that after one session this addiction has stopped" Deb
---