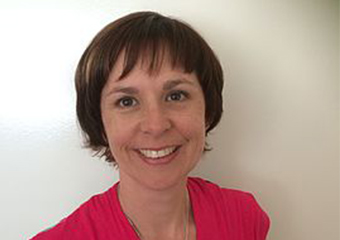 Want to find out my availability, pricing or opening hours? Click on Send Me Details Now to get started.
Send Me Details Now
Clicking on the Send Me Details Now button opens an enquiry form where you can message Louise Dennison directly
Restoring balance naturally... Feeling stressed, unwell or out of balance?Let us show you how we can help you!
Zen Reflexology
Focus areas
Purpose
Restoration
Emotions
Essential oils
Well-being
Stress management
---
---
ABOUT
My Mission Statement:
As a therapist, I am committed to walk the healing journey with my clients and to educate them on how healing takes place in the body on an energetic level through Zen Reflexology. My aim is to reawaken our body's innate healing ability and bring it into balance to function optimally on all levels – mental, physical, emotional and spiritual. To facilitate this process, I can also incorporate Bach flowers, nutritional supplementation and Energetic Healing (chakra balancing and aura cleansing) to complement my practise, as well as the Metamophic Technique.

As a trainer, I believe it is important that my students have fun whilst learning so that they gain the most out of the experience. My long-term goal is to establish a network of Zen Reflexology practitioners, so that many more people can experience the unique healing benefits of this gentle yet powerful process.
Louise Dennison
Creator Zen Reflexology
Member RAoA & CMA
From a young age I have been interested in health, healing and wellbeing. My mother taught me about the importance of nutrition and as a young girl I remember hearing about reflexology at school and being blown away by it! After leaving school I completed a Higher Diploma in Food and Nutrition, with my research project being 'The relationship of dietary habits to the development of stomach cancer'.

In 1997, I completed a Certificate of Reflexology, beginning the journey that would eventually lead me to co-create the Zentai technique with a colleague in South Africa. By 2004, we had developed our unique technique based on the understanding that its combination of five different modalities (zen shiatsu, acupressure, massage, essential oils and reflexology) was a more complete treatment than any one modality on its own. Once I realised that reflexology could be rendered more powerful by incorporating essential oils into the process, I set about creating a specially formulated crème.
Immediately, both my clients and I noticed the therapeutic enhancement of the Zentai technique, as well as its lovely pampering effect. In 2005, we taught our first class to train other practitioners and Zentai was born.

Since moving to Australia with my family at the end of 2008, I have found that my treatment has evolved even more to suit the needs of my clients. Zen Reflexology has now been developed and fine tuned to provide the perfect treatment for many conditions on both a physical and emotional level.

As a practitioner and teacher of Zen Reflexology, I bring a unique blend of personal qualities to my approach. Being highly intuitive, I provide individualised care that is tailored to each person. Using my insight and tools like (Stress Profile Analysis), I am able to hone in with focused precision on the underlying issues affecting clients and how this is affecting your health.
Zen Reflexology enables me to provide non-judgemental, practical treatment that nurtures and supports your own innate healing with gentleness and compassion. I create a warm, confidential space that is based upon respect, honesty and sensitivity to your needs.
---
SERVICES
Treatments
Zen Reflexology
Zen Reflexology is a fusion of acupressure and reflexology. The treatment is applied to both the hands and feet as this is the most practical, accessible and effective. The hands and feet are also the body's interface to the rest of the world. Our physical connection to the world is almost entirely through our hands and feet. Not only do they allow access to the rest of the body through the reflexology points, but also every Meridian either starts or ends on the hands and feet. Access through these points, combined with reflexology allows us to stimulate and restore full function to the controlling energy flows of the body, and through them, restoration of full function on all levels of the person's being in one all encompassing technique. It is a complete therapeutic yet pampering treatment.
Bach Flower Remedies
These flower essences take effect by treating the individual, not the disease or the symptoms of the disease. They work specifically on the emotional condition of the person concerned.
Although there are thousands of variations in physical illness the psychological causes are relatively few. The Bach Remedies recognise 38 conditions each specifically aligned to one of the states that generate 'dis-ease' within the psyche.
Stress Profile Analysis
As a therapist I have found that when clients come to see me, whether it is for some physical ailment, or an emotionally related problem, stress is always a factor. Stress can affect people in all different ways, but essentially stress can only happen when the situation you find yourself in does not match your belief system regarding it.
Natural Healing
Natural Healing is the art and science of assisting the restoration of health at all levels of a person's being, irrespective of where ill health has manifested. The healer acts as a catalyst, a transformer, conducting external, beneficial energy or life force into the client by the laying on of hands, or the hands held slightly away from the body, working on the energy field. This animates the vital force within, which stimulates the body to heal itself on all levels, including physical, emotional, mental and spiritual, as it was designed to do.
Metamorphic Technique
is a form of bodywork where we use feather-like touch on the hands, feet and head which correspond to our time in the womb when we are creating our blueprint for life. Our mind and emotions can get in the way to create blocks and challenges which prevent us moving forward in life and fulfilling our purpose. The metamorphic technique creates the space for life to flow and release these patterns which hold us without trying to fix or diagnose anything. It creates a deep sense of peace and tranquility and your life force does the rest which can allow profound transformation to occur. Metamorphic Technique is perfect for any age from babies through to old age and the practitioner acts as a catalyst for change to occur. Mother and child sessions are wonderful when children are going through challenging situations as children's patterns are closely linked to the parent's challenges.
Rates
Initial Zen Reflexology Consultation: 1.5 hours - $90.00
Full medical history is taken at this appointment.
​
Follow-Up Consultations: 1 hour - $75.00

Healing, Metamorphic Technique or Stress Profile Analysis: 1 hour - $75.00
​
For those with specific health issues wishing to book a series of treatments, I do offer a Treatment Plan of paying for 5 treatments and receiving the 6th one free - $375.00

I also offer Loyalty Cards for those who enjoy ongoing treatments. They will receive their 10th treatment for half price!

Bach Flower Remedies $15.00 per bottle

Payment Options
Cash or eftpos facility available
---
For all enquiries contact us today!
---