What is corporate or workplace massage?
Corporate massage, also knowns as seated chair massage, is a professional service given to various workplaces by a qualified massage practitioner. This is performed on an ergonomically-designed massage chair that is both convenient and appropriate in the workplace. This kind of massage does not require the removal of any clothing as well as it does not use oil so there is no need to shower after. Several techniques and methods are performed to increase energy, reduce or prevent stress and fatigue. The therapy usually focuses on the arms, back, shoulders, hands, and feet, which are the areas of the body that are most affected by long periods of work, stress, and fatigue.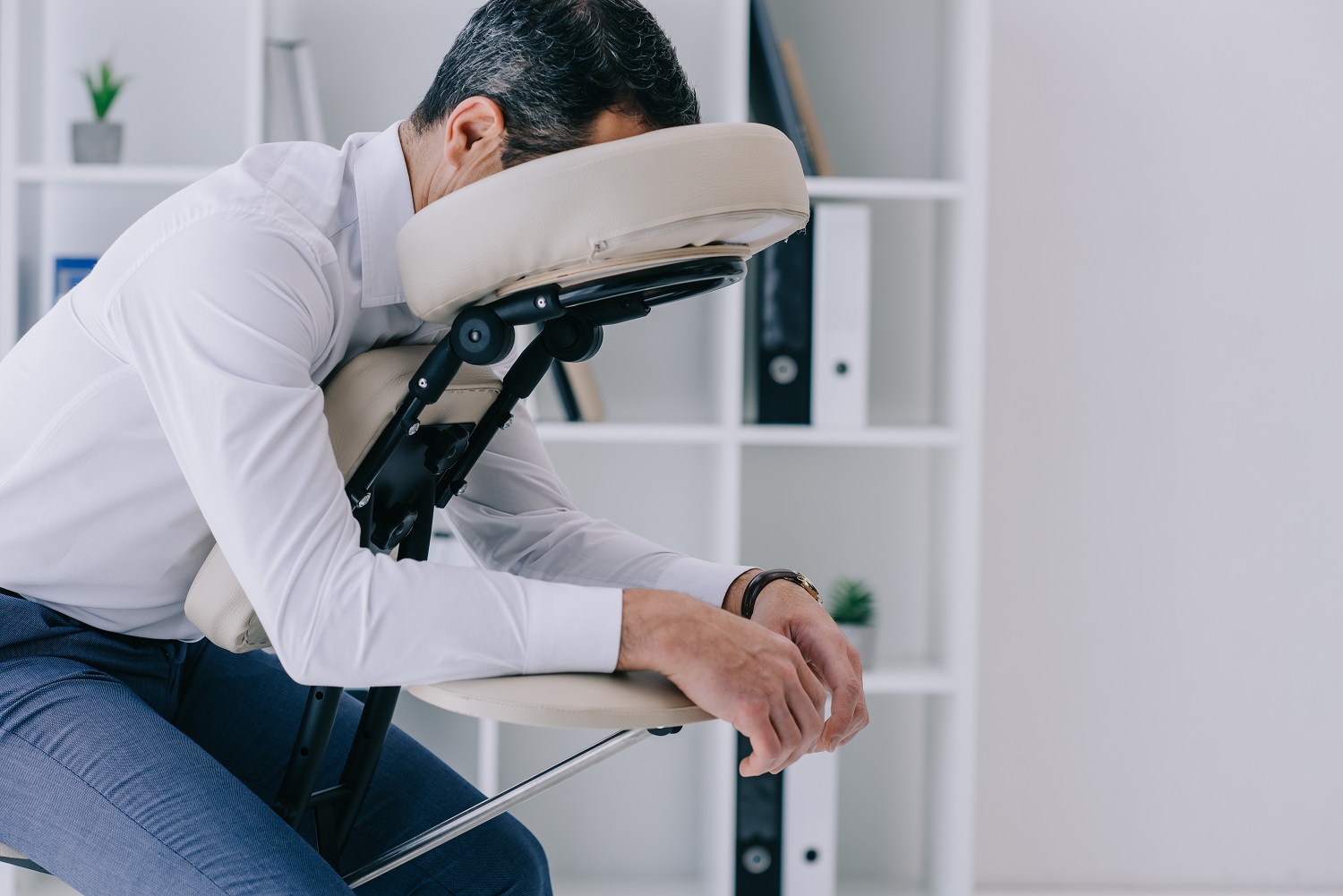 Benefits of corporate massage therapy
Corporate massage can be used as many times as possible as they are convenient, oil free, hassle free, and a great way to relax. The following are the benefits of corporate massage:
Relieves stress, anxiety, and fatigue
Rejuvenates tired muscles
Induces healthy sleeping habits
Relieves headaches, migraines, and back pains
Regulates blood pressure
Improves blood circulation
Releases endorphins
Increases concentration
Strengthens the immune system
Benefits of massage therapy in the workplace
Research reveals that stress, anxiety, and depression lowers the productivity in the workplace. It is more difficult for depressed employees to perform well on their jobs and be productive. Stress is the number one factor that affects the productivity in the workplace.
The following are the physical manifestations of stress that impacts the employees:
Headaches and migraines
Back pains
Eye strain
Lowered resistance to infections and other diseases
High blood pressure
Ulcer
Heart disease
Stress can also affect the emotional state of employees, which also affects how they perform at their jobs. The following are some emotional risk factors of stress:
Anxiety
Listlessness
Poor concentration
Irritability
Anger
By offering a corporate massage to employees and executives, you are showing them that you care, and that they are being valued and appreciated. The following are some benefits of providing corporate massage in the workplace:
Lowers stress in the workplace
Reduces absenteeism and sick leaves
Invigorates the body
Attracts and keeps good workers
Improves morale and productivity
Promotes a healthier work environment
Corporate massage can also be given in the form of perks or reward schemes.