What is Corporate Massage?
Corporate massage, also known as workplace massage, is a short massage therapy session which companies avail to support the health of their employees and promote productivity.
A typical office massage focuses on the back, neck and shoulders, which are often subjected to pain and stiffness as a result of prolonged sitting and poor posture while performing repetitive desk work. The most common massage technique a therapist uses is chair massage which reduces stress, relieves headaches, alleviates pain and numbness in arms and hands, improves blood circulation, boosts energy levels and increases productivity.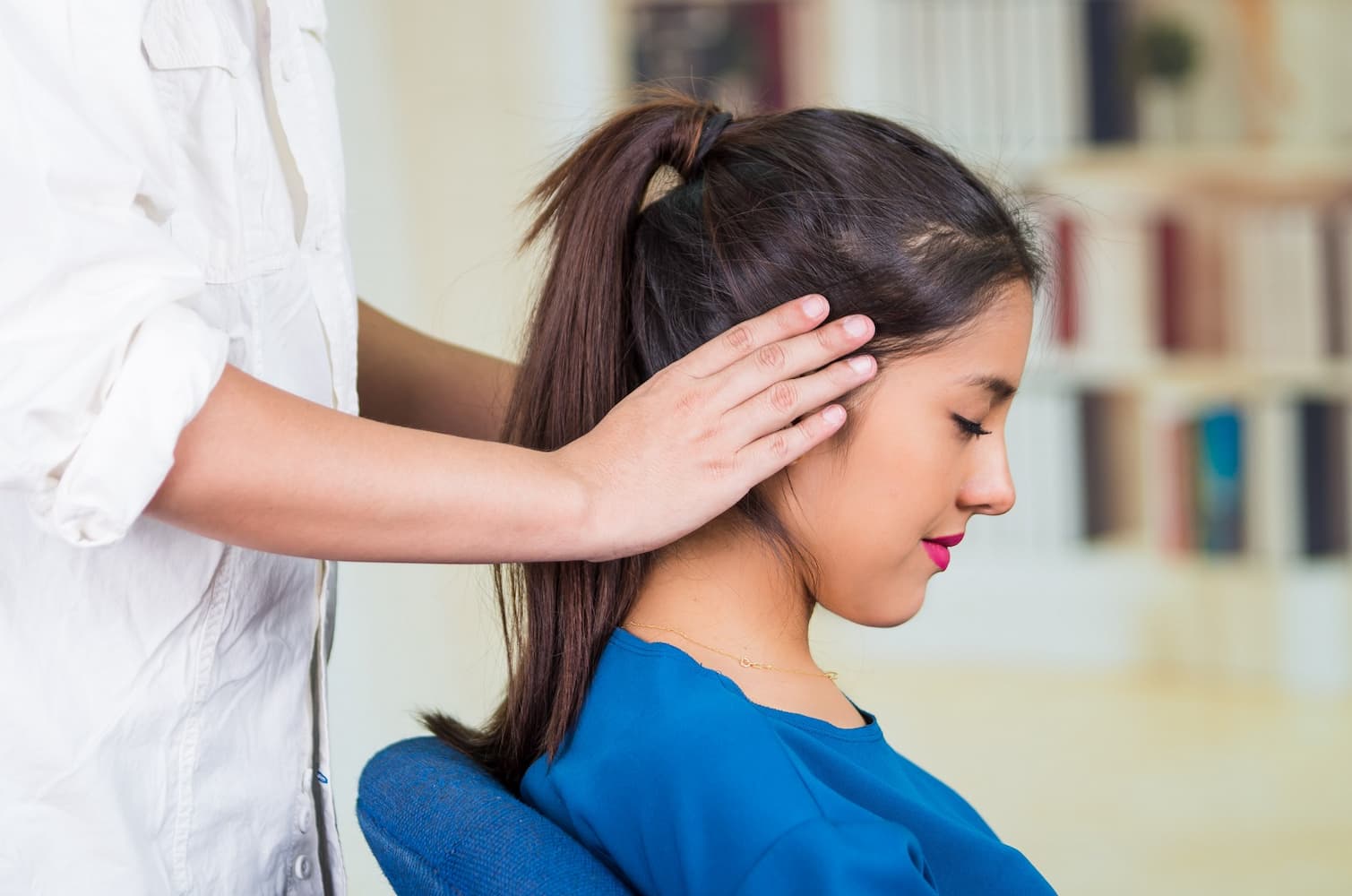 Why Study Corporate Massage?
Taking formal training in corporate massage equips you with the skills to support people's mental and physical health amidst their workload and busy schedule. You give them a chance to take a breather and realign their systems so that they can function at their best. In doing so, you become instrumental to their productivity and indispensable to many companies, which easily translates into your success.
As a certified corporate massage therapist, you have the liberty to work wherever you please and unlock new career opportunities. You can seek employment in day spas or wellness centres or set up your own massage practice and work with people in diverse companies and industries.
What Does It Take to Study Corporate Massage or Become a Practitioner of It?
A good corporate massage therapist is a good listener and conversationalist, who always aims for the root of their client's complaint. Desk-bound employees suffer practically the same conditions, but these are caused by different factors. Being observant, analytical and patient will help you determine which massage techniques will effectively alleviate their pain and discomfort, and ultimately revive their health and functionality.
Corporate massage is fun and easy to learn, especially if you study with an accredited massage school whose courses are facilitated by competent massage therapy instructors.
Course and Study Options for Corporate Massage
You can learn corporate massage in a short intro course or by enrolling in a remedial massage course. Your preferred learning pathway depends on what you wish to do with the knowledge and skills that you gain from the class. Some people study corporate massage for self-care, while others immerse themselves in this field to broaden their career horizon.
If you're aiming for the latter, you have to secure a Certificate IV in Massage Therapy because this is the minimum qualification required to practise massage therapy in a professional capacity. Corporate massage is a technique that many massage schools bundle with their training programs as it involves the basic strokes, effleurages and kneading used in massage therapy.
Although it comes with a hands-on component, corporate massage therapy can be learnt online. In fact, several schools in Australia offer a blended learning system that allows students to learn the theoretical framework of massage online and perform its practical aspect on-campus.
How to Choose a School or Course in Corporate Massage
Finding the right massage school and course in a sea of choices is tough. So, we have prepared a curated list of course providers for corporate massage therapy at the top of this page to ease the whole process for you. Take the time to go over each school's curriculum, course fees, delivery method and study period for your preferred program.
If you're looking to become a qualified massage therapist, narrow down your list of options to learning institutions that are nationally recognised and accredited by peak bodies representing certified massage therapists. If you already happen to be one, completing a course in corporate massage will count as CPE points.