What is kinesiology?
Kinesiology is a non-invasive energetic healing method that views the body's structural, chemical and emotional as interconnected. Kinesiologists use biofeedback mechanisms to figure out where the body imbalance is coming from; basing it philosophy that the body already knows what it needs. The ultimate goal of this form of treatment is to help an individual improve their long-term wellbeing which subsequently helps:
Reduce emotional, physical and mental stress
Lower muscle injury
Improve muscle and joint functions
Enhance learning abilities
Improve sports performance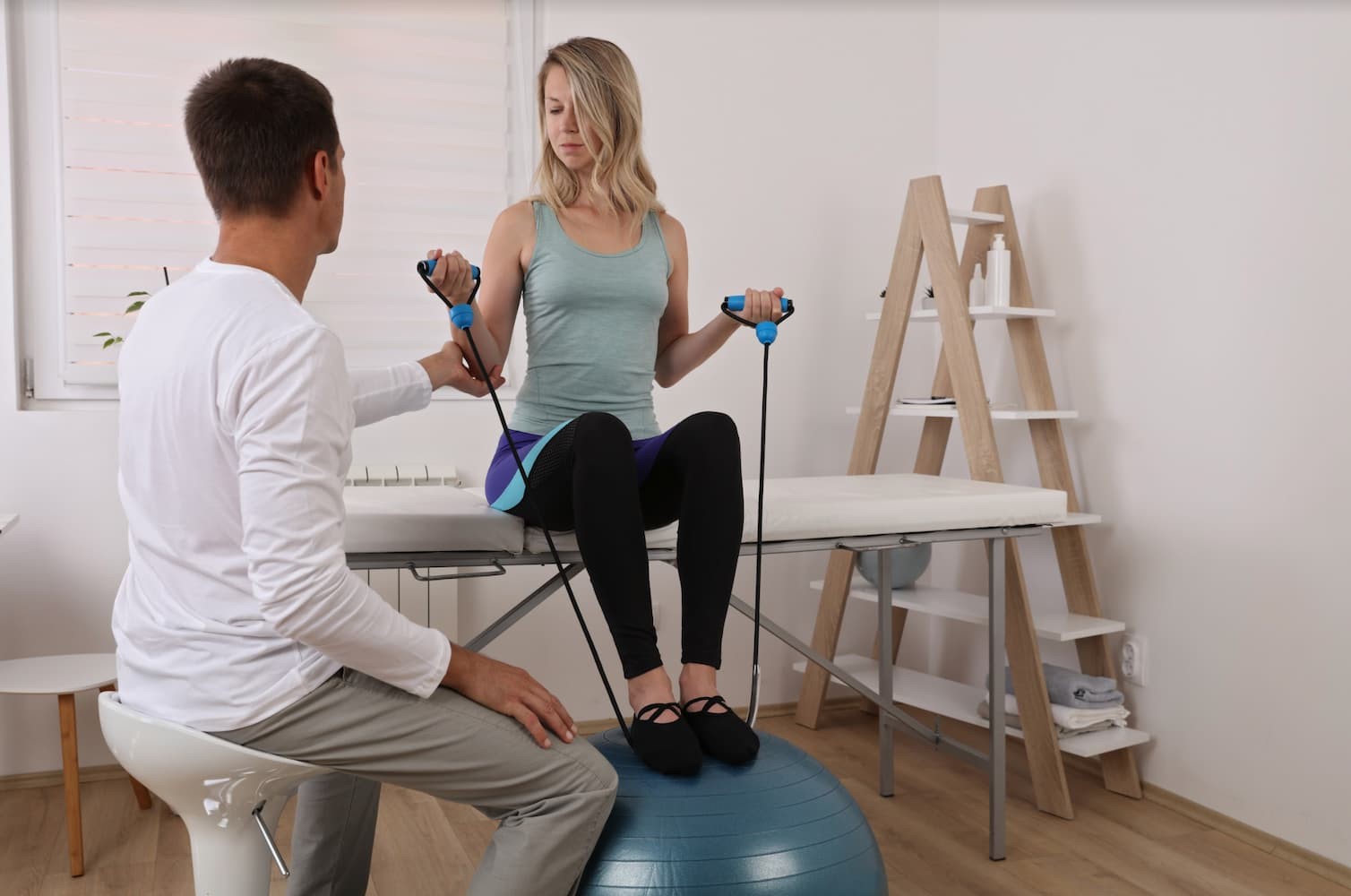 In addition, some industry associations that kinesiologists can be a member of in Melbourne include:
Australian Institute of Kinesiologists (AIK)
Australian Kinesiology Association (AKA)
Should you study kinesiology?
A career in kinesiology is ideal for those who have a desire to help others and understand the importance of it in promoting a balanced lifestyle for clients in the long term. The key interpersonal characters that you must possess to become a kinesiologist include:
Strong listening skills when going over a patient's detailed case history, behaviours and life patterns what they want to get out of the consultation.
Strong communication skills when going over proposed rehabilitation plans with clients.
An ability to think critically to pinpoint the problem and design rehabilitation programs accordingly.
If this sounds like you, continue reading to learn more about your kinesiology course options in Melbourne.
What are the course and study options for kinesiology in Melbourne?
If you are looking to learn more about kinesiology there are a lot of introductory courses that will help you determine if this is the right career path for you. On the other hand, if you are looking for a formal and accredited program that is recognised by Australia's peak bodies for kinesiologists, it is necessary that you complete a Certificate IV in Kinesiology or a Diploma of Kinesiology. Most accredited kinesiology schools in Melbourne offer flexible options to accommodate your commitments which can be completed on-campus, online or through a blended learning system.
The professional support you will receive throughout your education will set up with the important foundations to succeed as a kinesiologist. While studying kinesiology, you will learn about how anatomy, body systems, applied physiology are interrelated. Additionally, these courses address how to administer a clinical practice and communicate with clients; very important skills for all kinesiologists.
If you're set on pursuing a career in kinesiology, Natural Therapy Pages is here to support you through our list of reputable kinesiology schools in Melbourne. You can contact them to learn more about their fees, course options and delivery methods.
What happens after you complete your kinesiology course?
By completing a course in kinesiology, you'll be able to join the Australian Institute of Kinesiologists and begin your professional journey as a kinesiologist. Kinesiologists can work in a multidisciplinary team or private practice.
Kinesiologists have the opportunity to work in primary healthcare facilities, occupational health departments and sports and rehabilitation centres. After gaining some experience, you can become self-employed by starting your own private practice where you can set your own hours and manage your business and even have the opportunity to list your kinesiology services on Natural Therapy Pages. Regardless of the path you take, you will need to continually upskill yourself through the Continuing Professional Education (CPE) program.
Finally, if you want to expand your knowledge in kinesiology a Graduate Diploma course in Kinesiology would assist your long-term growth as a kinesiologist.