What is a massage?
Massage is a hands-on type of holistic treatment that focuses on the muscular and soft tissue systems within the body. It aims to reduce stress, increase circulation and promote relaxation in order to improve both physical and mental wellbeing. A massage therapist performs various types of massage techniques which provide health benefits specific to the different health conditions they treat such as back pain, stress, anxiety, arthritis, pinched nerves, frozen shoulder, repetitive stress injuries and pregnancy-related pain, among others.
Below is a list of the peak bodies that Byron Bay massage therapists can join in order to boost their credibility and gain access to a variety of industry news and information:
Massage Association of Australia (MAA)

Association of Massage Therapists (AMT)

Massage & Myotherapy Association (MMA)

Myotherapy Association Australia (MAA)

Australian Natural Therapists Association (ANTA)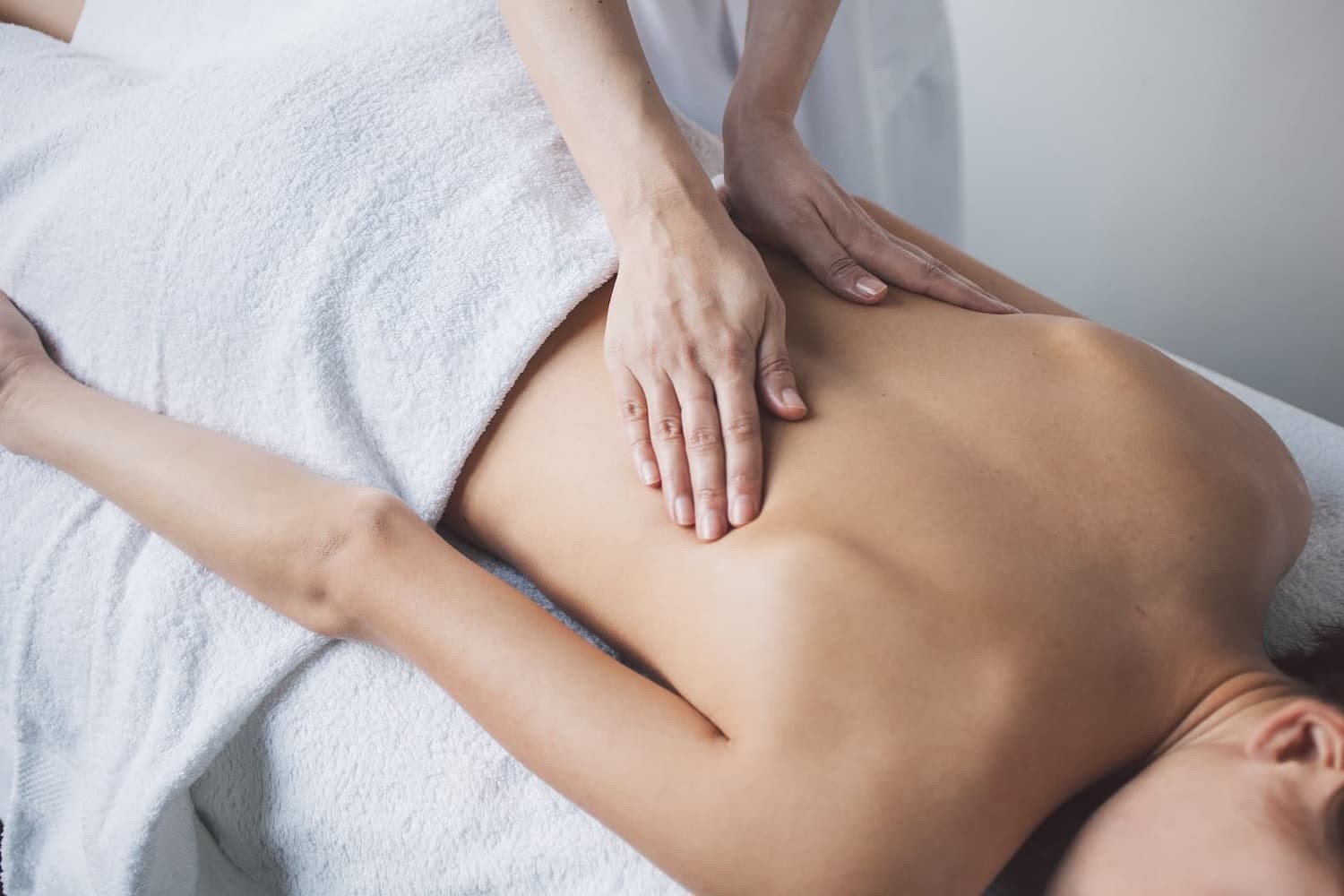 Should you study massage?
Studying massage therapy is incredibly rewarding personally and financially, as it helps you achieve financial, physical and emotional freedom. Apart from earning the qualifications required by to work within the massage industry, you will be able to develop the main qualities that employers and clients value in massage therapists, which include:
Ability to communicate well with clients so they understand what's going on during the treatment session.

Empathy and patience allow them to relate to other people's pain and address it with the appropriate treatment plan.

Body mechanics enables them to withstand the pressure that comes with their work and prevent strains and injuries that could result from using their hands all day.

Good management skills will ensure that clients receive quality treatment within the given time limit.

Comprehensive knowledge about anatomy, physiology and the health benefits of massage.
If these qualities describe you, and you're dead set on establishing yourself as a massage therapist, read on to learn more about the courses you can take in Byron Bay to become qualified.
What are the course and study options for massage in Byron Bay?
There are plenty of options available in Byron Bay when it comes to choosing a good massage course, ranging from short intensive classes and full-time face-to-face courses to online courses and part-time classes taught by health professionals. Students also have the option to enrol in evening or weekend classes only.
The minimum qualification required to work as a massage therapist is the Certificate IV in Massage Therapy. This course covers anatomy, physiology, client assessment, first aid, and a variety of massage techniques, such as Swedish massage and deep tissue massage. Training lasts from six to twelve months, depending on your preferred mode of study.
If you wish to earn a diploma or advance your career in massage therapy, you can enrol in a remedial massage diploma program. This program typically takes one or two years to complete, and it covers
The highest qualification you can earn in the field of remedial massage is a bachelor's degree. Taking this course will give you a wider range of career options after graduation, but it will take more time to complete.
Whether you're looking for a short or long, comprehensive course in massage, you can find a list of high-quality training programs at the top of this page. Feel free to contact your preferred course provider for any questions you may have or to find out more about their curriculum, course fees and method of delivery.
What happens after you complete your massage course?
After finishing a massage course in Byron Bay, you can become certified as a massage therapist and start working right away if you wish. Massage therapists can find work in spas, massage clinics, hospitals, sports clubs and nursing homes. Since massage therapy is a self-regulated profession, it's important that you comply with the highest standard of practice set forth by the organisation you belong to as well as the following legal instruments in the state of New South Wales.
Public Health Act 2010

Health Care Complaints Act 1993

Health Records and Information Privacy Act 2002

Children and Young Persons (Care and Protection) Act 1998

NSW Code of Conduct for Unregistered Health Practitioners
Certified massage therapists can also open their own businesses. If you decide to start a private practice, you can take advantage of Natural Therapy Pages' support by listing your services on the practitioner listing pages. This will help you gain more customers and propel your business to success more quickly.
Along with exploring various career options, you can also enhance your knowledge and skills in massage therapy. Check out the course listing pages for courses in relevant fields such as: