What is massage therapy?
Massage therapy is the process of using different techniques to rehabilitate the physical function of the body and improve an individual's posture. Massage therapy offers many benefits to the client such as improving mental alertness, circulation, quicker injury recovery and reducing stress hormones. Massage therapists are responsible for helping people who are dealing with a range of conditions such as:
Chronic lower back pain
Stress
Delayed onset muscle soreness (DOMS)
Postural strains
High blood pressure
Tendonitis
Insomnia
Soft tissue injuries
Neck and back pain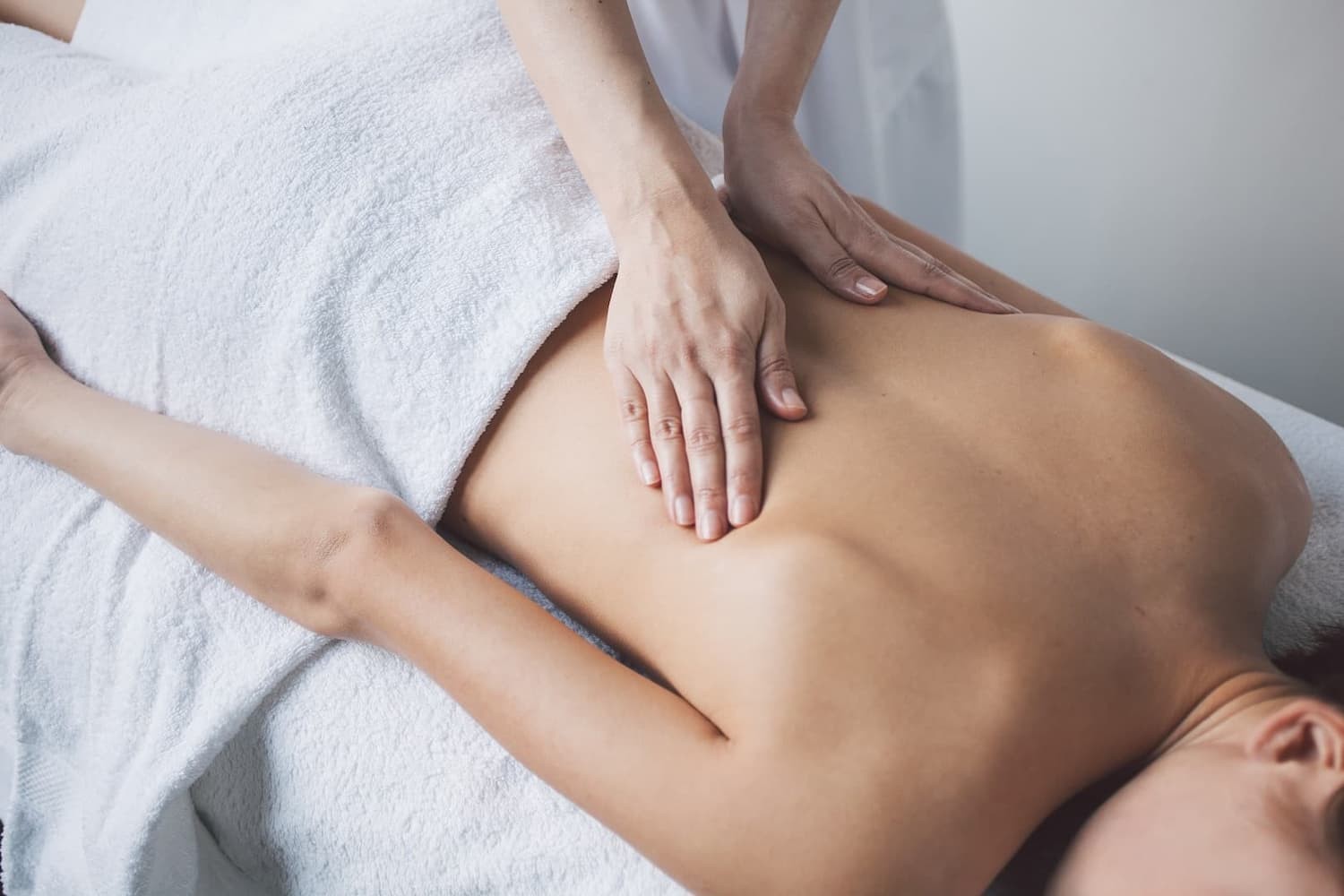 In Newcastle, there is a range of associations that massage therapists can join, which include:
Association of Massage Therapists (AMT)
Massage Association of Australia (MAA)
Massage & Myotherapy Association (MMA)
Should you complete a massage course?
Are you seeking a career where you get to help others live their best lives, free from pain? If so, massage therapy is the perfect career for you. In order to succeed as a massage therapist in Newcastle, some of the soft skills that employers expect from their employees include:
Strong time management and organisational skills to be able to deal with many appointments per day while still delivering the best service to them.
Mental and physical stamina since the role of massage therapists requires you to be active throughout the day.
High attention to detail when determining the root cause of the problems.
If there is an alignment between your career goals and personal characteristics, continue reading to find out your study options in Newcastle.
What are the course and study options for massage therapists in Newcastle?
If you want to learn more about massage therapy and what the role of massage therapists entails, it is highly recommended that you enrol in a two-day Introduction to Massage Therapy course. This cheap, short-term course will help you make the important decision of whether or not massage therapy is the career for you.
If you are set on following through with your career goals of becoming a massage therapist, you must obtain a Certificate IV in Massage Therapy, which is the minimum standard of being qualified in Newcastle. In Newcastle, you have a range of study delivery options to suit your preferred lifestyle and study pace. These options include on-campus, online and blended learning systems.
These courses will introduce you to a range of important aspects of massage therapy, which is also taught by professionals who have had years of work and teaching experience in massage therapy. The theoretical aspects will go over neuromuscular techniques, human anatomy and relaxation massage. Furthermore, you will learn about professionalism and how to communicate with clients through practical clinical work.
If you want to discover your massage therapy study options, Natural Therapy Pages has provided you with a list of some of the popular options in Newcastle. With the ones that you short-list, you can contact them directly in order to learn more about their study plans, fees and curriculum.
What happens after you complete your massage course in Newcastle?
Massage therapists are able to pursue a fulfilling career in a variety of different workplace settings like a massage clinic, day spa, luxury resort or rehabilitation facility. Moreover, if you want to start your own business, you can also start a private practice where you can manage your business however you like. If this is an option that you decide to pursue, Natural Therapy Pages can assist you by allowing you to list your massage services or online massage sessions via the practitioner's page.
You also need to have a good working knowledge of the different NSW regulatory codes that all massage therapists must abide with:
Public Health Act 2010: to protect public health and safety.
Health Records and Information Privacy Act 2002: protecting the privacy of a person's health information.
NSW Code of Conduct for Unregistered Health Practitioners: must be followed by health practitioners not subjected to other health regulations in NSW.
Finally, it is highly recommended that you pursue an undergraduate degree or diploma course where you can develop your skills and knowledge in massage therapy. Additionally, there are short-term certification courses that you can sign up for in order to develop specialised knowledge within a specific field of massage therapy.