What is naturopathy?
There are close to 2,400 naturopaths in Victoria, and this number is bound to increase in the years to come as naturopathy courses in Melbourne continue to attract more students on-campus and online. The reason for this is the growing evidence of naturopathy's efficacy in addressing a range of chronic conditions and improving patient health outcomes.
Naturopathy is considered a conventional treatment by many Australians rather than a complement to standard medical treatments. It takes a holistic approach by restoring the equilibrium of the body and improving the patient's overall health. The main goal is to improve the body's capacity to heal itself. Naturopaths are looked upon as an authority on health who help patients with:
Arthritis
Depression
Reduced immunity
Skin conditions
Weight problems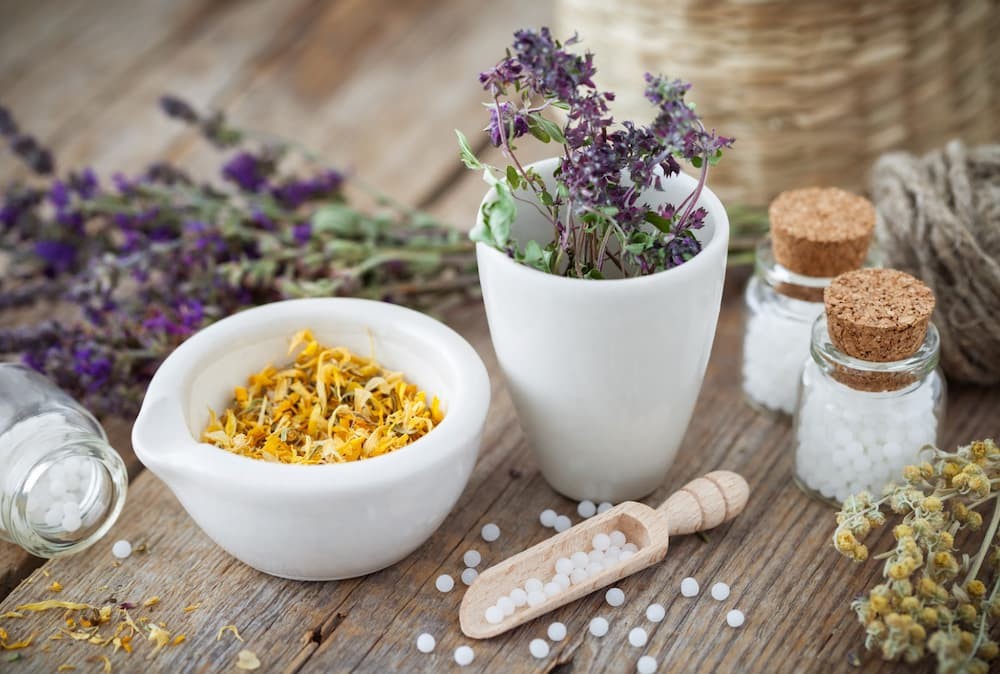 Should you compete in a naturopath course?
A career in naturopathy is ideal for those who desire to help others and understand the importance of naturopathy in promoting a balanced lifestyle for clients in the long term. To be successful in your naturopathic studies and career, you must be:
Passionate about natural therapies and eager to learn about a range of natural medicines and traditional techniques.
An attentive listener who understands the client's needs vital when creating a holistic treatment plan.
Able to determine the root cause of a patient's problems and the best course of action.
Strong written and verbal communication skills when going over risks and benefits of treatment plans with clients.
What are the course and study options for naturopaths in Melbourne?
There are many naturopathic schools in Melbourne that are filled with opportunities for aspiring naturopaths. These options will provide you with the qualifications that you need to excel in your career.
To become an accredited naturopath, it is highly encouraged that you complete a Bachelor of Health Science (Naturopathy) or Advanced Diploma of Applied Science (Naturopathy) since it is a formally recognised qualification by Australia's peak accreditation bodies for naturopaths in Melbourne which include:
Australian Naturopathic Practitioners Association (ANPA)
Australian Register of Naturopaths and Herbalists (ARONAH)
Australian Natural Therapists Association (ANTA)
Australian Traditional Medicine Society (ATMS)
Complementary Medicine Association (CMA)
National Herbalists Association of Australia (NHAA)
These courses are taught by experts who have years of experience in the naturopath industry. The theoretical and practical aspects go over topics like health sciences, nutrition, wellness, and natural medicines to determine how dietary, lifestyle and emotional changes impact the body. Additionally, you will have the chance to apply the naturopathic techniques that you have learned in a professional work setting.
Finally, Melbourne naturopath courses offer on-campus and online streams for those of you that are looking for a flexible study option that fits around your commitments. You will find a comprehensive list of a range of naturopath schools in the Melbourne region on this page. You can contact them to learn more about their study options, cost and delivery methods.
What happens after you complete your naturopath course?
Working as a naturopath allows you to pursue a fulfilling career in any health and wellness setting like clinical practice, pharmacies, retreats or day spas. The regulation of the naturopathic profession in Victoria is based on satisfying health and safety requirements set by the Australian Health Ministers' Advisory Council (AHMAC). During your professional practice, you will also need to complete additional training through the Continuing Professional Education (CPE).
If you dream about being self-employed, working in a private practice could be for you. This would give you full ownership and control over the management of your business. It is important to note that it is mandatory to register with the Australian Register of Naturopaths and Herbalists (ARONAH) before establishing your own clinic. Additionally, through pursuing this option you will be able to list your services on Natural Therapy Pages.
Finally, the process of learning and expanding your knowledge does not stop after you get your first degree. Some postgraduate options that would be available to you include a Master's degree program in Health Science and becoming a licensed Doctor of Naturopathy.