What is NLP?
Neuro-linguistic programming (NLP) stems from the psychotherapy modality. It uses a modeling approach that aims to teach individuals new behaviours and overcome unconscious biases. Some of the techniques used by these practitioners include auditory, visualisation and visual-kinesthetic dissociation and anchoring. The clients of NLP practitioners seek NLP treatment in order to overcome psychological issues like:
Anxiety
Depression
Schizophrenia
Addiction
Stress
Insomnia
Communication issues
Post-traumatic stress disorder (PTSD)
Obsessive-compulsive disorder (OCD)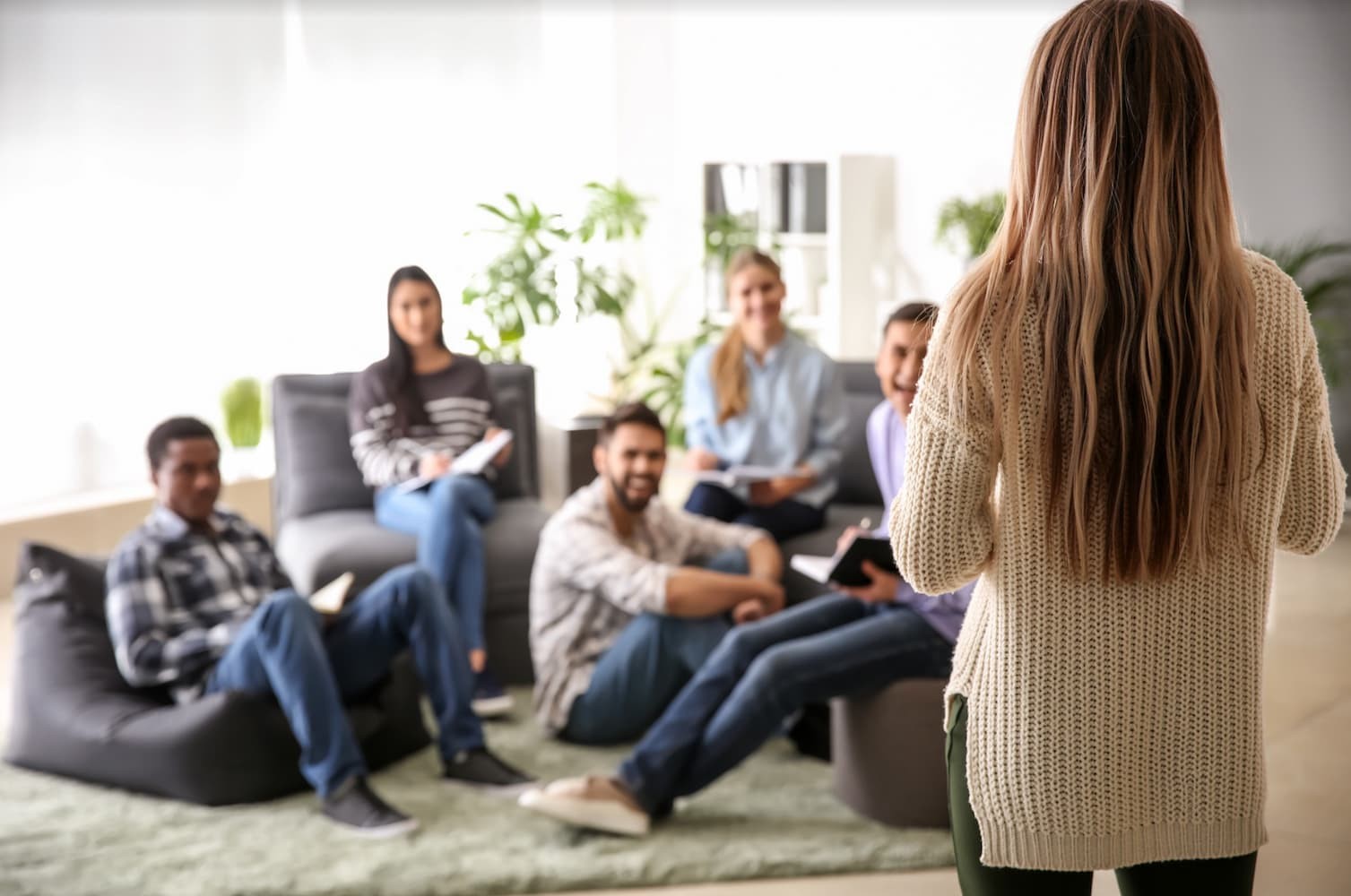 There are two main NLP accreditation bodies available for NLP practitioners in Sydney; NLP Association of Australia (NLPAA) and the Australian Board of NLP (ABNLP).
Should you study NLP?
Do you want to help people to overcome difficult psychological problems and negative perceptions? If you answered yes, NLP is the perfect career path for you. In order to succeed as a NLP practitioner, these are some of the skills you should possess.
Clear and articulate communicator who is able to help guide their clients to overcome limiting behaviour, emotions or mindsets.
High levels of empathy and compassion as a means to build trust and foster a strong rapport with your clients.
Strong problem-solving skills in order to determine the root cause and solution for a client's problem.
If this sounds like you, continue reading where you will discover the steps that you can take to achieve your goal of kickstarting your career as an NLP practitioner.
What are the course and study options for NLP practitioners in Sydney?
If you simply want to learn more about the NLP modality, it is highly recommended that you sign up for seminars and workshops. This low-cost option allows you to gain a good overview of the work NLP practitioners do. However, if you are set on becoming an NLP practitioner, you must at least complete an NLP Practitioner certification course. Many Sydney NLP schools offer flexible options to accommodate your schedule and availabilities such as face-to-face, online or blended learning systems.
In these courses, you will have lessons covering a broad range of topics such as psychotherapy, anatomy, linguistics. These will provide you with an important foundation to understand which neuro-linguistic programming techniques you should use to address a wide range of complex issues.
If you are set on pursuing a certification course in NLP, Natural Therapy Pages has made it easier to find the perfect school for you. On this page, you will find a list of some NLP courses in Sydney. For more information about their curriculum, accreditations and tuition fees you can send them a message directly.
What happens after you complete your NLP course?
Once you've finished your NLP Practitioner certificate course, you will now be eligible to work in an NLP or complementary health clinic. Additionally, an option that many NLP practitioners decide to pursue later in their careers is becoming self-employed and starting their own private practice. This is an attractive option because it lets them set their own hours and manage it however they want. Natural Therapy Pages can also help you with gaining more clients by letting you list either your in-person or online services on the website.
Moreover, if you are looking to improve your employment prospects, you have the opportunity to enrol in further training to develop your NLP skillset. In Sydney, some course providers offer certification programs such as NLP Master Practitioner or Trainer Certification that allow you to achieve your career goals.