Member since 2014
Adelaide NLP
Servicing area: South Australia
Make A Difference in the Live of Others
Become an NLP Practitioner
NLP Practitioner Certificate Course
---
The NLP Practitioner course is for you if you want to coach or mentor others, know how to get the best out of yourself and others, and learn techniques to shift your own life into top gear.
At Adelaide NLP we offer authentic, accredited and personalised Neuro Linguistic Programming (NLP) training. Whether it's relationships, health, career, wealth or spirituality that drives your desire in self discovery and self development, the NLP techniques provided in this course are your roadmap to success and abundance in all of these areas.
Book Your 20 Minute Online Discovery Session With Peter To Find Out How NLP Could Transform Your Life
Our NLP Practitioner Training enables you to:
Develop the tools to take charge of your thinking and your life
Build and maintain happy and healthy relationships
Build instant rapport and connect easily with people
Enhance your learning capability
Create a life you want to live
Guide, influence and support others in creating their own success
Release past emotional baggage and negative self beliefs
Be more effective in your business or work role
Adelaide NLP offer you an eleven day, Adelaide-based NLP Practitioner Certification Course held over a three month period. We only work with small groups of no more than twelve people, allowing for deep and individual learning, a fun atmosphere, and an experiential format with success guaranteed.
When:
2019 Course Dates:

04 - 08 November 2019
02 – 06 December 2019
Where:
Flinders Park
Adelaide
Workshop leader:
Peter Radcliffe, qualified NLP Trainer
Practitioner Support
Unique to Adelaide NLP, the NLP Confident Coaches Support Group gives our newly trained practitioners an opportunity to participate in an ongoing support group and develop themselves and/or their practice in the following ways:
Monthly catch-ups to allow you to stay in touch with your peers from the course, meet other Practitioners, get advice and support, and get the opportunity to use your skills so they don't slip
Avoid costly rookie mistakes, set goals and achieve success with six 1:1 mentoring sessions
Participate in business and marketing training to learn how to build your client base
We give you a flying start with your first two coaching clients and support you though 16 hours of interventions.
Your Investment & Inclusions:
This 8 day training will give you 3 certificates, NLP Practitioner, Time Line Techniques and Ericksonian Conversational Hypnosis Certificate (Milton Model) which are all recognised by the Australian Board of NLP. It also promises a guaranteed focus on your journey and goals as we work with a maximum of twelve participants.
Your certification as a practitioner of NLP will be awarded by Adelaide NLP and certified by the Australian Board of NLP. We are accredited by, and aligned with, the standards set by the Australian Board of NLP which include duration, content and assessment imperatives.
Inclusions
10 days of live training (8.30am to 5pm)
Pre-study material including complete manual and audio series
Study groups and extra practice time
Tea, coffee and water – students will supply their own meals and snacks
Ongoing support for practitioners using their new toolkit with clients
Ongoing FREE attendance at all future NLP Prac courses for review and practise
Your investment: $3,995 (inc GST)
Earlybird Discounts are Available on each course for the first 6 people to receive $500 Earlybird Discount.
Discounts are also available for bookings into both the Practitioner and Master Practitioner Courses.

Of course there are cheaper, quicker and lower quality versions of this course, but at Adelaide NLP we provide you with an authentic NLP experience, one that will lead you to a lifetime of real and powerful change. When you commit to this course, you are investing in the most important asset you have – your mind.
The Adelaide NLP™ Guarantee:
If at the end of the first day of training, you are not completely satisfied and delighted with the training you have received, we will give you your money back immediately. No arguments!
Contact Peter on 08 8423 3252 to secure your place now.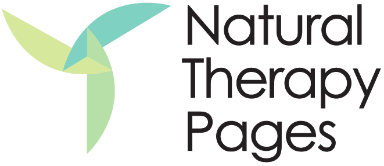 Adelaide NLP