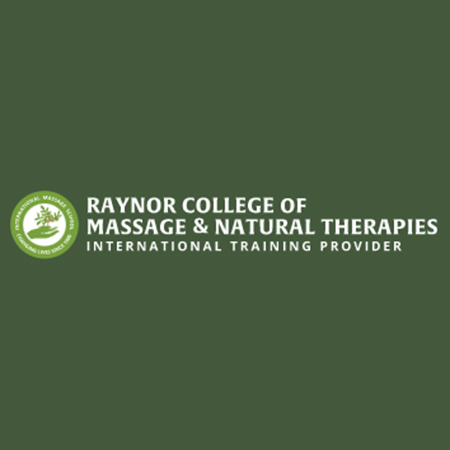 Brandon Raynors School of Natural Therapies
Limited spots remaining. Enquire now to secure your spot. Click the Button Below ▼
Send Me Details Now
An Online Massage Course Teaching You to Become a Successful Massage Therapist.
Massage Therapy Certificate Course
Raynor Naturopathic Massage Therapy Online Course
Raynor Massage is one of the world's most cutting edge effective styles of massage therapy. It is a unique style developed by Australian Naturopath Brandon Raynor and has been taught all over the world for the last 20 years. Brandon brings his expertise in many fields of the healing arts including Naturopathy, Ayurveda, Chinese Medicine, Shiatsu, Thai Massage, Deep Tissue Massage, Integrative Breath Therapy, Therapeutic Massage and Hawaiian Massage to develop a unique style of massage that has as its goal the complete elimination of all chronic residual tension in a person. In this course he shows you how tension exists in the body and how to get rid of it using a system called bands where one part of the body connects to another.
Features
51 Lessons of text and video
This course is a comprehensive course that involves both text and video to impart the 30 years of experience that Brandon Raynor has in the field of massage therapy.
World's most holistic style of massage therapy
The techniques and philosophy that make up Raynor massage have been drawn from knowledge of massage from all over the world. We take the world's best practices and add our own unique techniques and understanding of massage to make the world's most effective style of massage therapy.
Start a new career or enhance your existing one
Raynor massage is a great way of helping so many people and it is a great career too. Why not earn money helping people? Job satisfaction doesn't get much better than this. This is an affordable way to get trained up in one of the most exciting aspects of health care in the world today.
Start a new career that resonates with your heart
There is nothing more satisfying than coming home after a day's work knowing that you have helped someone improve their health. Raynor massage changes people's lives and job satisfaction is extremely high. Being a Raynor therapist is more than a job it's a spiritual expression of care and love for our fellow humans.
Course curriculum
Welcome to the course!
The History of Massage Therapy and About Brandon Raynor and Raynor Naturopathic Massage Therapy
The Qualities of a Good Raynor Massage Therapist
Professionalism
Hygiene
Empathy
Pressure
Verbal Communication
Understanding Deep Abdominal breathing
Rhythm and Flow
Applying Techniques Correctly and Effectively
Focus and Attention
Putting a Massage Together
Contraindications to Raynor Massage
Taking a Case History and Other Forms
The Goal of Raynor Naturopathic Massage Therapy
Red Light, Yellow Light, Green Light
Massage Positions
What is Residual Tension?
Body Mechanics
Diagnosis of Tension in Bands
How Often Should a Client get a Raynor Massage?
Release of Chi and Emotions
Ambience
Assisted Belly Breathing
The Bridge of Trust
Dual Relationship
How to Choose a Massage Table
Draping
The Bands of Raynor Naturopathic Massage
Big Toe Belly Band
Big Toe Sacrum Band
Delta Band of the Leg
Upper Little Toe Band
Bottom Little Toe Band
Outer Little Toe Band
Achilles band
Inner Thumb Band
Outer Thumb Band
Inner Wrist Band
Outer Wrist Band
Upper Little Finger Band
Outer Little Finger Band
Bottom Little Finger band
Raynor Naturopathic Massage Techniques to Release Tension on Bands in the Legs and Torso
Raynor Naturopathic Massage Techniques to release Tension in the Arms and Hands
Raynor Naturopathic Face, Scalp and Head Massage
Massage Tools
Baby Massage
Full Treatment
Live Classes
Free downloadable poster of the bands of Raynor Naturopathic Massage
Youtube playlists of Raynor Massage Treatments
Meet Your Instructor
Brandon RaynorPrincipal and Founder of Raynor Massage College
Qualified Naturopath, Massage Therapist, Shiatsu Therapist, Thai Massage Therapist, Chinese Herbal Medicine Therapist, Kinesiologist and Ayurvedic Medicine Practitioner. 30 years of experience in private practice and 22 years of experience teaching around the world.
Take this Opportunity to Learn from One of the World's Leading Massage Therapists
FAQ
What will I need to start this course?
Given this an online course, you will need a computer or a tablet and access to the internet. At least one person to massage, though it is preferably to be able to practice on different body types and different personalities. A massage table is preferable, but you can also use a dense foam mat or pad similar to this shiatsu mat or this exercise mat. If in Australia, we recommend Firm 'N' Fold or Athlegen tables. For the US and all other countries, how to choose a good quality massage table is discussed in the course.
When can I start the course?
This online massage course can be started and completed at any time throughout the year.
Are there any educational of other prerequisites to take this course?
There are NO educational requirements or previous work experience, though a reasonable understanding of English and a desire to help others is essential.
What qualification will I receive upon completing this course?
There are two stages of qualification to obtain a Certificate of Raynor Naturopathic Massage. The online course is the first stage and you will obtain a Certificate of Completion in online Raynor Naturopathic Massage. If you would like your full Certificate of Raynor Naturopathic Massage then you will also need to complete either our 16 hour hands on Certificate seminar or be assessed by doing a 90 minute massage on video and having one of our course assessors evaluate your massage ( this is an additional cost).
After I graduate from this course what does it enable me to do?
This then qualifies you to be a Raynor Naturopathic Massage Practitioner and with that you will get a listing on our find a practitioner page for graduates and be able to join the International Natural Therapies Association, the IICT, and local organizations like the Australian Massage Association.
Can I practice professionally after completing the online course and the extra practical component?
Please check your local government laws to ensure that you can practice professionally in your area. Massage laws vary enormously from country to country and in the USA from state to state and sometimes from county to county.
How long does the course take to complete?
Self-paced. The time it takes to complete this online massage certificate course will vary depending upon the pace at which you learn, how much time you dedicate to your studies and your proficiency in English. We recommend a minimum of 40 hours of studying and training to complete the theory and practical of this course. The more you practice, the more competent and confident you will become in your skills as a massage therapist.

What are the benefits of studying massage online?
This is a great way to learn Raynor massage without ever having to leave your house and is a more affordable option for people to learn Raynor massage, especially for those people that don't live near where we teach.

You will learn how to give a complete Raynor massage after completing this course. You will also learn the theory side of being a professional massage therapist.
Enquire now to have a great skill for life. Learn to help people and make your life rewarding!
Limited spots remaining. Enquire now to secure your spot. Click the Button Below ▼
Send Me Details Now
---