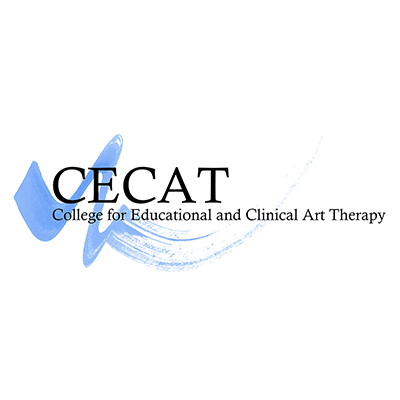 College for Educational and Clinical Art Therapy
Limited spots remaining. Enquire now to secure your spot. Click the Button Below ▼
Send Me Details Now
Online Certificate Course with a 5 Day Intensive on campus in a capital city of your choice at the end.
College for Educational and Clinical Art Therapy - Online Certificate Courses
Servicing area
All Australia
---
Online Certificate Course



www.arttherapycourses.com.au
Welcome!
Students typically complete the 10 modules of the online Certificate Course in 6-12 months of part-time study in their own time before attending the 5 Day Intensive on campus (face to face) in an Australian capital city of their choice. This is the recommended learning pathway for a comprehensive education, and it will allow you to work as an art therapist in Australia.
For those unable to attend the 5 Day Intensive, they can do the entire course online.
Once students have graduated, they are eligible to enrol into the Diploma Course. This supports a more rounded and in-depth education, especially if your aim is to work with the clinical population—often people whose relationships are seriously threatened and whose life has become so complicated that they feel the need to see an art therapist.
For further information: www.arttherapycourses.com.au
Dates for 5 Day Intensives


The Certificate Course comprises of 10 online Modules + the 5-Day Intensive on Campus)
Intensives run from 9:00am to 4:00pm each day
16-20 February 2022 (Perth)
16-20 March 2022 (Sydney)
11-15 June 2022 (Adelaide)
10-14 September 2022 (Melbourne)
12-16 October 2022 (Brisbane)
Course Content
Module 1
Foundations, Representational Images, Projective Drawings and the House-Tree-Person Task
Module 2
Histories, Positive Psychology and Strengths Based Art Therapy: Uncover Inner Resources
Module 3
Life Scripts and Schemata Therapy: Change Old Inner Messages
Module 4
Goals: Overcome Obstacles through Inner Messages
Module 5
Sculptures, Theories, Techniques and Systems of Counselling: Advance Communication Skills
Module 6
Mindfulness, Spiritual Growth and Abstract Art: Uncover Unconscious Material in the Here and Now
Module 7
Jungian Box: Become Authentic and Integrate Traumatic Experiences
Module 8
Neuroplasticity: Change Responses to Triggers through Creative Mind Ordering and the Insights from the Unconscious
Module 9
Integrate Arts and Psychodynamic Approaches
Module 10
Group Art Therapy and Mandalas
Course Fees
CERTIFICATE BUNDLE
Certificate Course + 5-Day Intensive
Course Material: 10 Modules
---
On-campus Intensive: 5 Days
Cost - $4440
CERTIFICATE COURSE
Certificate Course Only
Course Material: 10 Modules
Cost - $3300
Limited spots remaining. Enquire now to secure your spot. Click the Button Below ▼
Send Me Details Now
---