Omveda Ayurvedic beauty and skin care
Servicing area: www.omveda.com.au
Pregnancy
Wellness
Circulation
...
Pure Herbal Goodness

---

Ancient Vedic Beauty Rituals
Omveda Ayurvedic Treatments
Welcome to Omveda Ayurvedic beauty and skin care
---

Made from pure ayurvedic herbs, cultivated and grown in the traditional way, from the country where 5000 years ago the sages transcended higher knowledge, bringing to us ephemeral but eternal health and beauty. It is the science of life and timeless knowledge that is being revived today. Many claim ayurvedic knowledge and practice, but few have sought original formulations from the land where the vedas were written.

OmVeda brings to you a range of products from the heart of ayurvedic writings offering the goodness of herbs, flowers, natural minerals, extracts of wood, root and bark specially selected to bring alive skin and hair.



More Info : .




Treatments

---
Click here to see our latest treatment list.



The OmVeda spa rituals incorporate face, hair and body treatments and massage true to ancient Ayurvedic techniques that offers all the benefits of this highly reputed healing system.

OmVeda Signature treatments are formulated to detox, nourish and rejuvenate face, body and hair at all levels providing a complete mind, body and spirit experience. Totally natural treatments combining specific herbal blends for everyskin conditions. Many of the treatments combine fresh raw ingredients like carrots, cucumber, potatoe, yoghurt, milk and honey to make fresh herbal pastes. The benenfit of fresh ingredients combined with power of herbs rich in enzymes, vitamins and minerals results in naturally giving the skin and hair rejuvenation and marked improvement.
Timeless in its skin refining benefits, it is absolute in body therapy and combines an uplifting massage, exfoliation and mask or wrap that helps the skin regain its vitality, stimulates circulation improving the quality and texture of skin and the elimination of impurities.

A spiritual and cultural symbol, the OmVeda concept of beauty and health surpasses all trends and is suitable for all ages.

Leading spas and salons offer OmVeda treatments. Please email for more details, or call 1300 662 383



Click here to see our latest treatment list.




---
See Also...
Classic Ayurvedic Massage Oils
OmVeda extends its line of prescriptive herbal ayurvedic massage oils renowned for their ability to help relieve stressed muscles, sports induced stiffness, joint aches and dry and irritated skin.
---
Products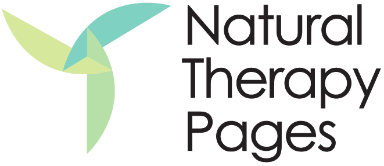 Omveda Ayurvedic beauty and skin care