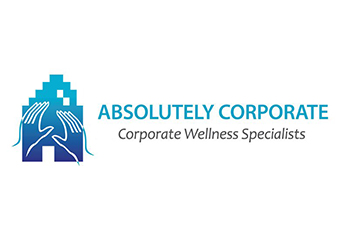 Absolutely Corporate
Clicking on the Send Me Details Now button opens an enquiry form where you can message Absolutely Corporate directly
Send Me Details Now
High levels of stress impair the mind's ability to think clearly and make sound decisions. Mindfulness meditation can help your employees improve their concentration, cope with stress and increase their productivity. Contact Absolutely Corporate to find out how to get a customised meditation class for your employees.
Relaxation Exercises for the Workplace
Servicing area
Perth, Melbourne, Sydney, New South Wales
---
Focus areas
Restructuring
Relaxation
Motivation
Joy
Wellness
Fitness
---
---
Mindfulness meditation is a powerful tool for helping employees focus and relax. It's a valuable tool that a lot of major Australian companies, including Google, IBM, and NAB, are investing in. Its many benefits include improved concentration, stress reduction and increased creativity. Our 45-minute mindfulness meditation classes at Absolutely Corporate in Waverton, New South Wales, offer your employees the practical skills and tools to restore balance, energy and harmony in the workplace.
Benefits of Workplace Meditation to Employees and Companies
Reduction in stress-related problems
Increased focus
Improved decision-making
Improved mental state
Less stress and anxiety
Enhanced productivity
Increased creativity and innovation
Employees feel healthier
Increased staff morale
Higher rates of employee loyalty
How Does Office Meditation Work?
Absolutely Corporate's workplace meditation class lasts 45 minutes and can accommodate a maximum of 20 people. You can schedule introductory or term classes to be delivered on your preferred schedule. Each participant will have the opportunity to engage in guided meditation and reap the life-changing benefits that it provides.
What Can You Expect After a Mindfulness Meditation Session?
Regular meditation helps employees focus more on their work and complete tasks more quickly. As a result, the company's productivity rate rises. Working with a clear and connected mind allows employees to generate more creative and innovative ideas. Furthermore, they can resolve work issues more efficiently without the involvement of upper management.
As mindfulness is the practice of training your mind to be more focused, view circumstances and tasks clearly, and feel connected, it can assist with emotional and mental exhaustion, job satisfaction, and work behaviour and attitude.
Employees who are not subjected to work stress are more likely to have stronger immune systems as well as improved health and wellness. It is easier to stay loyal to a company that invests in its employees' health and wellbeing. Aside from retaining current staff, the holistic benefits your organisation provides will make it easier to attract new talents.
Make sure you know what you want to achieve before deciding to incorporate mindfulness and meditation training into your workplace. Absolutely Corporate can assist you by developing a strategy that will benefit both you and your employees. We recognise that office cultures differ, that firms strive for different outcomes, and that assessment standards differ, so we plan around the facts we have.
Contact us to learn more about our meditation classes, or schedule a free consultation with us to create a personalised class for your team.
We're open 5 days.
| | | | |
| --- | --- | --- | --- |
| Monday | 9:00 am | To | 5:30 pm |
| Tuesday | 9:00 am | To | 5:30 pm |
| Wednesday | 9:00 am | To | 5:30 pm |
| Thursday | 9:00 am | To | 5:30 pm |
| Friday | 9:00 am | To | 5:30 pm |
---