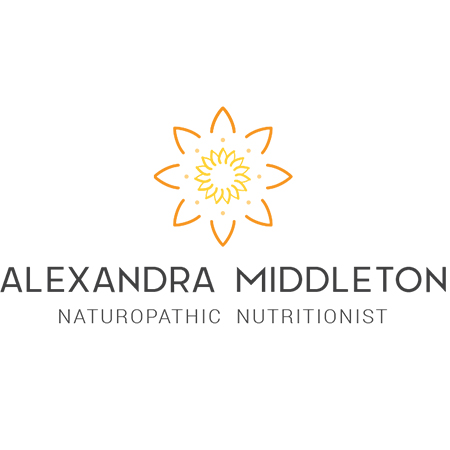 Alexandra Middleton Pty Ltd
Clicking on the Send Me Details Now button opens an enquiry form where you can message Alexandra Middleton Pty Ltd directly
Send Me Details Now
Naturopathic nutrition is an evidence-based practice that offers many services. These help Alex identify individual needs and to design tailored treatment plans (diet, non-toxic natural therapies) that optimise patient outcomes.
Alexandra Middleton
Focus areas
Love
Conception
Hydrotherapy
Habits
Intolerance
Circulation
---
---
Clinical Nutrition
Clinical nutrition involves the analysis of your diet and nutrient intake. This helps to determine if you have any nutritional deficiencies, dysfunction or pathology that could be contributing to your current health issue. Throughout your treatment, Alex will recommend evidence-based diets and nutrients (in the form of practitioner-only supplement therapy) to optimise the function of all major body systems and as integral support to your overall health. This is especially useful when it comes to supporting treatments for specific conditions, e.g. IBS, Endometriosis, etc.
Laboratory Testing
Laboratory testing is very effective to find what's really going on in your body and the fast track to finding the root cause of your health issue. Alex works with medical professionals, functional and pathology laboratories to request and conduct tests that suit your specific symptom presentation. Common examples of these tests include:
Blood tests
Stool analysis
Breath tests
Heavy metals analysis
Nutrient tests
Hormone salivary panels
Methylation profiles
Microbiome analysis
Allergy/food intolerance tests
Toxin assessment (mould, heavy metal analysis, etc)
Genetic profiling (Nutrigenomics)
Physical Assessments
Alex uses several physical assessment techniques in sessions that assist with diagnosis. Some of these assessments include:
Blood pressure
Naturopathic nail & tongue diagnosis
Jaw/gait assessment
Breathing style & function assessment
Postural assessment
Circulation assessment
Gastrointestinal palpation
Prescriptions
Practitioner-only natural medicine prescriptions (supplement therapy) play an imperative part in the healing process. They not only help you feel better quickly but also give the body a kick start by therapizing its function. Alex prescribes these medicines via Vital.ly, an online dispensary website that Alex prescribes your medicines on during the session. An email is then generated to you so you can login in, register your address and make payment for delivery 1-2 business days later. Alex will inform you as required to ensure your approval is sought prior to beginning the work.
Practitioner Referrals
Alex will often write practitioner referrals and request letters on your behalf to GPs, medical specialists and other relevant allied health practitioners. Please note the time taken to complete these referrals is charged according to the hourly rate.
Resource Advice
This includes helpful information on a number of subjects including reading lists (diet sheets, info sheets, books), water filtration systems, home environmental assessments (e.g. mould, EMF), meditation & self-development schools, detoxification tools (infrared sauna, colonic hydrotherapy, etc), cooking/food/ shopping resources, and so on.
---