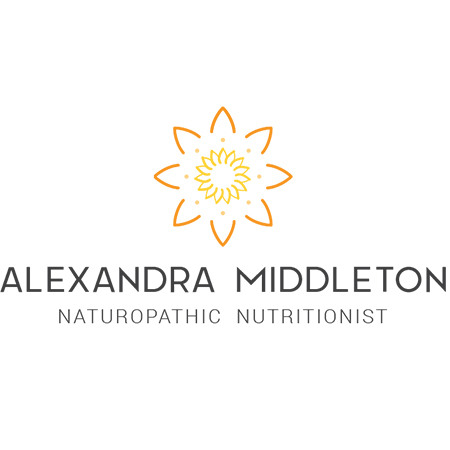 Alexandra Middleton Pty Ltd
Clicking on the Send Me Details Now button opens an enquiry form where you can message Alexandra Middleton Pty Ltd directly
Send Me Details Now
What clients have said
Client Testimonials
Focus areas
Love
Conception
Hydrotherapy
Habits
Intolerance
Circulation
---
---

"Alexandra has been a huge help with getting my back to feeling like me. Highly recommend seeing her if you aren't feeling yourself. She is highly professional and knowledgable and passionate about what she does." Ella Falzarano

"Alexandra has a kind and caring disposition and a vast knowledge of an array of different health, nutritional, mental, physiological and spiritual afflictions. She always goes above and beyond using her own experiences, those of mentors she's gathered, her extensive research and years of study. In my opinion for women's health and supplements she's one of the best out there. I highly recommend her." Lucinda Bethwaite

"Alex is so ahead of the game in terms of her knowledge regarding all things health! Her understanding of female hormones and reproductive health far exceeds that of any doctor I have ever seen. She also goes above and beyond in terms of time spent ensuring all bases are covered and is so approachable and patient. I wouldn't want to be in anyone else's hands. I feel like Alex will really help me get to the bottom of things!" 90 Degrees Art

"I've been seeing Alex for a number of years and she is always my go to whenever my gut issues, health issues or anything weird and body related flares up! She's always at the cutting edge of the latest research and treatments and goes above and beyond every time. You can see that Alex is passionate and talented beyond her years. Most importantly she gets results. I've managed to get to the bottom of a range of health issues thanks to her. Couldn't recommend her highly enough for those who need a professional yet caring and understanding practitioner to help!" Nina Macken

"If I had a team of health helpers Alex would be #1. I booked in to see Alex 12 months ago for some nutritional guidance. I am a woman in my 50's who loves the outdoor and especially to cycle. I am healthy and eat a balanced diet but was suffering from stomach discomfort and lack of energy.
Alex is an expert in her field who listens and truly cares. She is responsive, helpful, totally inspirational and I loved her balanced approach. 11/10!" Jan Kennings

"Alex has turned my health around, her knowledge and the level of care she provides is next to nothing.
Ive been a client of hers for over 5 years and will continue to see her years to come. I highly recommend her services." Lauren Newman