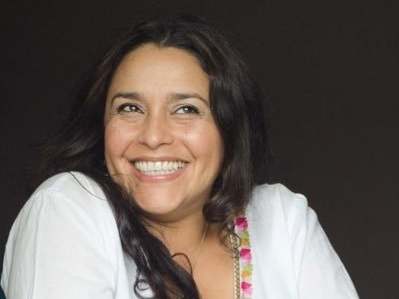 Angela Rojas
Clicking on the Send Me Details Now button opens an enquiry form where you can message Angela Rojas directly
Send Me Details Now
Access Bars are the very core and foundation of Access Consciousness. It has assisted thousands of people to change many aspects of their body and their life. Classes are offered around the world in many languages and in the course of this single day class, participants learn how to gift and receive Access Bars sessions with ease. https://angelarojas.com/
Angela Rojas - Access Bars
Servicing area
Essendon, Melbourne, VIC
---
Focus areas
Coaching program
Stress management
Mantra
Hypnotherapist
Finances
Love
---
---
Learn Access Bars
The Access Bars class is held over 1 day. You will be given a manual to help you in learning the Bars. You will work through the 32 points on your head and learn the correct hands positions as well as other skills and tools from Access Consciousness.
There are approximately 32 bars of energy that run through and around your head. They hold the electromagnetic compomnent of all the ideas, thoughts, decisions, attitudes, and beliefs that you have ever had about anything. There are bars for Body, Healing, Awareness, Control, Power, Creativity, Sex, Aging, and Money just to name some. Each idea, thought, decision, attitude, or belief that you have fixed in place solidifies the energy and limits your capacity to have that area of your life show up as great, joyful, and easy as it really could be.
By gently touching these points on your head, the barriers and energy dissipates, and the electromagnetic charge is released. By removing pent up energy you are removing old files off your computer… in the space of 5 short minutes we can remove years of stored viewpoints. You have more room to develop something new and amazing with more up to date tools.
Access Consciousness Workshop
To Find out the next workshop dates, please click here for dates and find out more about Access Bars.
Investment: $360.00 Repeat: $180.00
Lunch and snacks provided.
For more information, click here
Services
Spiritual Healing
Theta Healing
Energy Healing
Access Bars
See Website for a list of Servies
Qualifications
Intuitive Healer
Coach
Spiritual Therapist
---