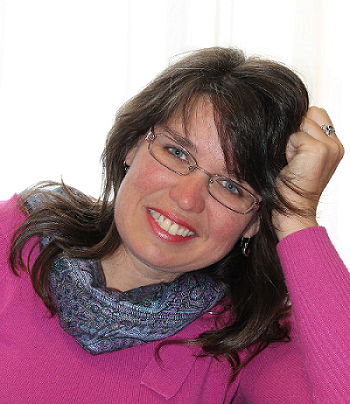 Angelart Holistic Living
Want to find out my availability, pricing or opening hours? Click on Send Me Details Now to get started.
Send Me Details Now
Clicking on the Send Me Details Now button opens an enquiry form where you can message Angela Sharkey-McPherson directly
Theta Healing™ works to helps to remove and replace deeply held beliefs, patterns or grievances holding us back from experiencing love, joy and peace in our everyday
Angelart Holistic Living - Theta Healing
Servicing area
Greater Hobart, Nationwide + International
---
Focus areas
Stress management
Nervous system
Bloating
Hypnotherapist
Love
F5
---
---
It can be used for:
Loss / lack of self-belief or worth
Assisting in healing + releasing grief, loss + betrayal
Learning how to love ourselves (+ letting go of beliefs we are not/ cannot ever be loved)
Reconnecting + healing our inner child
Healing emotional and generational wounding from birth, pre-birth and in the womb
Calling in our ideal partnerships
Aiding meditation practices
Reconnecting with Source, and much, much more.
Incredibly gentle, completely non-invasive and extremely effective, Theta Healing™ works on an energetic level as well as with physical complaints, utilising the same theta brain wave level as hypnosis, as it is where deep relaxation, meditation, and mental imagery occur. This is the same relaxed state of mind when you wake in the morning and can hear everything going on around you - but care about none of it!
Finding the Core Belief - the bottom brick in the wall!
'It is not a seeking – it is an undoing of the blocks to love's awareness' Unknown
Beliefs are held energetically on four levels: Core, Genetic, History and Soul, and can be stored on 1, 2, 3 or all four levels.
We have beliefs, and we have even more deeply held - or core - beliefs. Even deeper than our values, core beliefs can be what you were taught as a child, what was passed down through the generations, what you picked up in the school yard or what we absorb through mass media… the trouble is these beliefs, received as they are so passively, are rarely if ever challenged.
Theta Healing™ helps to find, release +/or replace the core beliefs that hold you back in all areas of your life, and install feelings you never thought you could experience.
"…grievances are poisons that prevent you from connecting with love and wholeness. They separate you from your loved ones, from yourself and from your true, divine nature. As long as you hold onto them, grievances will bind you to a painful cycle of negativity and suffering, and you will feel alone." Unknown
"I discovered Theta Healing™ at a time of massive change and growth in my life, and was completely amazed by how gentle - while deeply effective it is - especially in relieving and releasing the pains, grievances and regrets of the past, and feeling of rejection, blame and resentment towards self and others."
'Beliefs separate. Loving thoughts unite.' Paul Ferrini
Theta Healing™ sessions can be requested as a single modality therapy or included in Life + Relationships Coaching and Holistic Health consultations.
---
Frequently Asked Questions
You mentioned hypnosis, do you do hypnotherapy?
Although I am qualified as a hypnotherapist I prefer to use Theta Healing™ when accessing the deep subconscious and change belief work. Due to television and theatre shows there can be a lot of misunderstanding of what hypnosis is… basically it is a state of relaxation similar to when you wake in the morning and can hear everything but care about nothing. In clinical hypnosis you at no time lose control of yourself or any awareness of your surroundings. However in this state suggestions can be made to the subconscious mind which is how it works so well with lose-weight and smoking cessation sessions.
---
Call or email now to discuss your needs + receive your 'Getting to Know You' health questionnaire. I look forward to talking with you and walking with you along your journey back to holistic body, mind and emotional health + wellbeing.
---