Member since 2017
Applied Techniques and Learnability Online Hub
Servicing area: Online Workshops - Australia Wide / Staff or Client Workshops - Brisbane and Regional Qld
Disabilities
Love
Face to face
...
Want to find out my availability, pricing or opening hours? Click on Send Me Details Now to get started.
Clicking on the Send Me Details Now button opens an enquiry form where you can message ADHD/ASD DISCOVERY & SOLUTIONS directly.
APPLIED TECHNIQUES and LEARNABILITY ONLINE WORKSHOPS FOR DISCOVERY, GROWTH AND SOLUTIONS.
ARE YOU LIVING WITH ADHD OR ASD AND FIND DAILY LIFE A CHALLENGE?
ARE YOU FRUSTRATED AND NEED IDEAS TO DEVELOP ROUTINES AND TO INCREASE SOCIAL SKILLS?
DO YOU NEED TO LEARN SOLUTIONS TO SAFEGUARD AND IMPROVE RELATIONSHIPS?
Applied Techniques Learnability Online - Children's Health
---
Sue Suchocki - Emotionologist - Personal and professional experience living with and providing educational support to people suspected or diagnosed with ADHD / ASD Level 1 (Aspergers).
I will help you to understand and explore the social and emotional effects of ADHD and ASD Level 1. You will gain knowledge and support for diagnosed or undiagnosed children, teens and adults. I was diagnosed as having ADHD as an adult. I get you!
Unpack the Diagnostic and Statistical Manual - DSM V to discover what Attention Deficit Hyperactivity Disorder looks like in this interactive workshop.
Unpack the Diagnostic and Statistical Manual - DSM V to discover what Autism Spectrum Disorder (Level 1) looks like in this interactive workshop.
An overview of the aspects and characteristics seen in people with ADHD / ASD.
---
GROWTH ONLINE WORKSHOPS
Help your kids to identify and let go of negative emotions in a safe way by "tapping" on 4 easy to find points on their face and upper body.
Learn the 10 keys to find who you really are and to build your self-esteem and confidence.
COMING SOON: SIMPLY ADHD / ASD
SIMPLY ADHD / ASD is a 2 hr in-service or soon to be an online workshop for parents, carers, family and friends living with a person with Attention Deficit Hyperactivity Disorder and/or Autism Spectrum Disorder (Level 1).
---
SOLUTIONS ONLINE WORKSHOPS
COMING SOON: ADHD / ASD - THE GAME PLAN
Learn life skills to teach teens and adults with ADHD and/or ASD (Asperger), Learning Difficulties, Social and Emotional Issues, Sensitivities, Anxiety.
Using the analogy of teams in the world soccer league, take on the role of "Team Manager and Referee" and learn skills to help the players. ADHD / ASD THE GAME PLAN is a 2hr 30 min workshop held at your venue or soon to be online workshops.
---
QUALIFICATIONS:
Diploma of Business;
Certificate IV Training and Assessment;
ADHD / ASD Workshop Developer and Presenter;
Certificate III Education Support (Disabilities);
1-2-3 Magic - T. W. Phelan PhD;
1-2-3 Magic in the Classroom - T. W. Phelan PhD;
EFTUniverse Certified Practitioner;
EFT Tapping - Dr Peta Staplton PhD;
EFT Student of Gary Craig Part I to V;
EFT Tapping Level I, II and III - Guided Solutions;
Certificate Level I and II FasterEFT - Emotion Coach.
---
See Also...
About Applied Techniques and Learnability Online Hub
APPLIED TECHNIQUES TRAINING and LEARNABILITY ONLINE HUB - SUE SUCHOCKI - EMOTIONOLOGIST Emotional Freedom Techniques (EFT); ADHD/ASD; Parenting Support and Early Childhood Behaviour Management. Discovery, Growth and Solutions - Group or Online Workshops Face-to-Face and Online Consultations.
Applied Techniques and Learnability Online - EFT Tapping!; ADHD/ASD; Behaviour Management
ARE YOU SUFFERING FROM STRESS, ANXIETY, PHYSICAL / EMOTIONAL TRAUMA, DEPRESSION, FEAR, SADNESS, PAIN OR PHOBIAS? Emotional Freedom Techniques; ADHD/ASD Information and Understanding; Simply 1-2-3 Early Childhood Behaviour Support. The cause of all negative emotions is a disruption to the body's energy system. The brain can't distinguish between real or perceived threats causing fight or flight responses to stress. It is sensitive thoughts around these emotions that creates a problem. Let go of unhelpful thoughts, not by suppressing them or talking about them but by feeling the emotion around the thought for one last time and letting it go using EFT Tapping!"
---
Service categories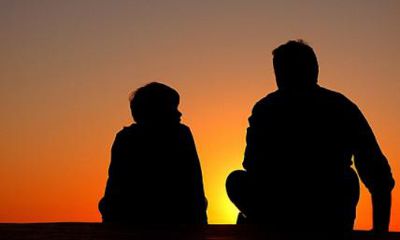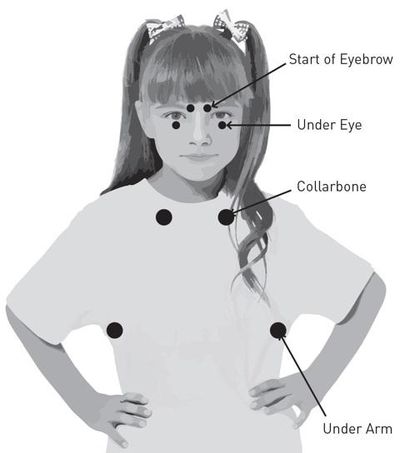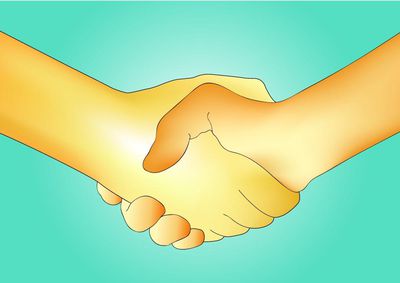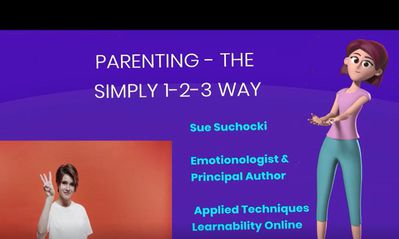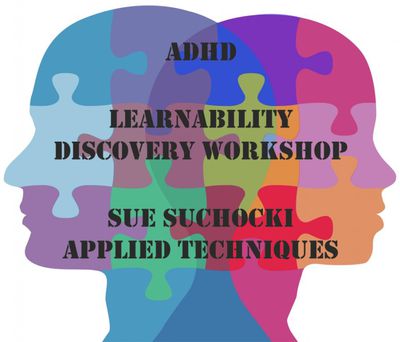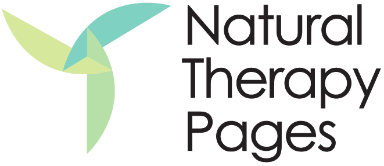 Applied Techniques and Learnability Online Hub