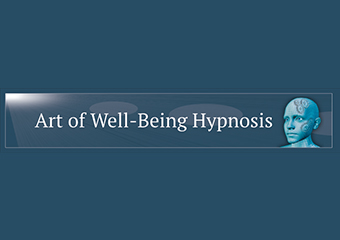 Art of Well-Being Hypnosis
Alert Practitioner
By clicking on the Alert Practitioner button, we send the practitioner a message on your behalf that you would like to get intouch with them.
Art of Well-Being Hypnosis is a leading provider for Clinical Hypnotherapy in the Redland Bay Area, registered Clinical Member of the Australian Hypnotherapists' Association and Australia's Premium Peek Body for Hypnotherapy. Hypnotherapy Council of Australia Hypnosis is not a process of taking control of people. It is a process of giving them control of themselves by providing feedback that they wouldn't ordinarily have.        
Art of Well-Being Hypnosis - NLP & Hypnotherapy Redland Bay
Servicing area
Redland Bay & Brisbane Suburbs
---
Focus areas
Binge drinking
Stress management
Hypnotherapist
Positive behaviour
Lifestyle
Life purpose
---
---
Clinical Hypnotherapy
Whatever your reasons, I will design a personalised hypnotherapy program that suits you, your lifestyle and goals. Call us on 0423 112 322, email brian@artofwellbeinghypnosis.com.au or fill in the contact form and you can start to make the changes you want.

4 Appointments over 4 - 6 Weeks
First Appointment and Consultation:
$185
Subsequent Appointments:
$165:00
Digital Audio available to reinforce change work inbetween appointments.
When you hear the word hypnosis, you may picture or think of the mysterious hypnotist popularised in comic books, movies, and on television. This form of hypnosis and all the stereotypes that come with it are false and are not what you will experience with me.
Modern hypnosis is often described as a sleep-like trance state, it is better expressed as state characterised by increased attention, heightened suggestibility, and vivid fantasies. People in a hypnotic state often seem zoned out and sleepy, but in reality, they are in a state of hyper-awareness.
Hypnosis is a highly useful tool for:
Quit Smoking * 2 Appoitments at $225:00 each

Weight Loss Hypnosis * 4 Appointments

Virtual Gastric Band * 4 Appointments

Fear & Phobic Responces * 4 Appointments

Internet Addiction * 4 Appointments

Subtance Abuse * 4 Appointments
Talking Control of Alcohol * 4 Appointments
Gambling * 4 Appointments
Anxiety & State of Depression * 4 Appointments

Motivation * 4 Appointments

Confidence * 4 Appointments

Exclusive to Art of Well-Being Hypnosis:
MindSpa Personal Develepment System using the latest advances in Auditory and Visual Technology.
The MindSpa is Approved by NLP's Dr. Richard Bandler
"I have devoted 35 years to developing tools to make the human brain more user friendly. I find the MindSpa to be of the most important new tools that can open the doorway to better quality of life.
I use the MindSpa on myself....I use the MindSpa on my clients. The results I get are astonishing. Better learning, sleeping, thinking...... the list goes on and on. I intend to use this device to create opportunity, success, and freedom.
Let the future be more wonderful! "
Dr. Richard Bandler, Co-Creator and Creative Genius of Neuro Linguistic Programming
Better focus and concentration
Sharper short-term memory
Improved overall quality of life due to all of the above
Better focus and concentration
Enhanced visual-motor coordination
Reduction in jet lag symptoms
Reduced caffeine intake and associated agitation
Sense of calm and relaxation
Testimonial.
Struggling to maintain balance in my life, I came to Art of Wellbeing Hypnosis for an alternative solution to create long lasting change.
I was very impressed with the diverse range of treatment techniques Brian incorporates in to his sessions.
With Brian's warmth and guidance, it has given me insight to identify those patterns and behaviours that trigger stress, in a comfortable and safe environment.
Coupled with Brian's powerful suggestions, I am now moving forward as I've learnt to slow down, let go of external influences, and be more present in own journey.
I am forever thankful to Brian for his kind, ongoing support and genuine care.
Katie Goodwin. Thornlands
I went to see Brian with what had become a very acute phobia of flying. After 3 sessions I flew. Not only was I not afraid but I actually enjoyed the experience, as I used to years ago. I couldn't recommend Brian highly enough!

Christi Potter. Victoria Point
---
For more information, click here
Weight Loss Management
1hr
Weight Loss Hypnosis is a safe highly effective non surgical way to both lose weight, and maintain a healthy weight conducted over a 4 to 6 week duration. It works by bringing you into a relaxed, deep trance and eliminating the unhealthy subconscious patt
Quit Smoking for a Healthier Life
1hr
Quit Smoking for a Healthier Life is a personalised two session program that will help you succeed in permanently and painlessly quit smoking, the first 90 minute session comprises
Qualifications
Clinical Therapeutic Hypnosis
Neuro Linguistic Programming
Quantum Consciousness
Cognitive Behavioral Therapy
Past Life Regression
Professional Membership
AHA - Australian Hypnotherapists Association
---