Benalla Health Studio
12 Gray st
Benalla VIC 3672
Servicing area: Servicing Benalla and Surrounding Areas
Early intervention
Arthritis
Colitis
...
Want to find out my availability, pricing or opening hours? Click on Send Me Details Now to get started.
Clicking on the Send Me Details Now button opens an enquiry form where you can message Jennifer De Fazio directly.
Specialising in Naturopathy, Herbal Medicine, Irridology, Natural Fertility Reproductive Health and remedial and relaxation massage with 36 years experience.
Preferred calls for appointment or enquiries
Benalla Health Studio - Massage
Massage
Are you looking for:
a relaxing massage?
Or is it your intention to overcome a particular injury or acute pain?
Or improve recovery after training?
Or increasing your health and well begin through a regular massage regime?
We can help you.
We harness the various techniques developed over 36 years of practise to fit your specific needs, understanding we all respond to different pressures and techniques differently. - i.e. when our energies are low, or after illness etc. It is important that your massage treatment leaves you feeling much more at ease and feeling better in yourself.
Swedish Relaxation Massage
Feel the stress of everyday life melt away, giving way to a feeling of peace and harmony within. Your tired aching muscles will be soothed with slow, rhythmic massage leaving them relaxed and feeling great.
Yes, this can be just a fantastic indulgence - but more often regular massage promotes better health and well being, undoing the results of everyday stresses, which underpins many of the chronic degeneration health conditions of our modern world we live in. It also encourages improved blood flow to the various organs, muscles, joints and removal of toxins and wastes to promote healing. It soothes the nerves and leaves you with a deep sense of relaxation and feeling great. A doctor once said after his regular massage that if everyone had a massage on a regular basis, his waiting room wouldn't be nearly as busy.
It helps promote normal sleeping patterns, reduces muscle tension and restriction in the neck, shoulders, back, legs and arms and stimulates circulation in your body and brain.
ABOUT MASSAGE
Relaxation and Swedish Massage
Swedish massage therapy incorporates various movements, or strokes concentrating on the muscles and connective tissues of the body for improved circulation, relaxation, pain relief, overall health, maintenance and wellbeing.
A full body massage reduces tension, improves blood circulation, increases mobility and range of motion in joints. It stimulates and soothes the nervous system and relieves aches and pains, bringing about a sense of total relaxation.
Relaxation is the primary goal.
Remedial Massage
Remedial massage is widely used to beat chronic back pain, an extremely common condition affecting over 80% of the population at some stage in their lives.
It is also effective in treating acute pain, headaches/migraine, and general discomfort from stress related sore muscle tightness and postural strains with repetitive actions such as on laptops and keyboards.
Clinical studies have shown that repeat consultation and prescribed exercises are effective in significantly speeding up recovery and providing symptomatic pain relief without drugs for a number of chronic conditions.
Remedial techniques including deep tissue, trigger point therapy, soothing techniques have applied that focus on the relief and tightness in the deeper layers of muscle and connective tissue at a pressure that is both therapeutic and yet comfortable for the client.
Remedial massage therapy has a strong supportive role in health maintenance. Healthy pain-free clients are frequently surprised to discover that they have tightness, pain and sore areas.
High-level sports athletes are keenly aware of the role of early intervention and maintenance, plays on reducing and preventing future breakdowns, the same principle can benefit everyone.
Sports Massage
Sports massage has proven medical benefits
Helps prevent muscle and tendon injuries
Reduces post strain and discomfort effects of training and chronic strain patterns, allowing a quicker return to maximum training levels.
Facilitates recovery from myofascial injury reducing the likelihood of recurrence of chronic injuries.
Resulting in soft tissues free of trigger points and adhesions contributing to peak muscular functioning
Post event massage helps recovery from hard training and competition.
Regular massage, focuses on the prevention of developing chronic injuries and aids in the healing process of current ones.
Method relief of tightness in the deeper layers of muscle and connective tissues is achieved through the focus on the knots and specific tension areas. Regular therapy sessions will help break up and eliminate scar tissue.
Follow up assessment will take place for a range of motional movement. Repeat consultations and prescribed exercises are usually required for the long term treatment of chronic and acute conditions.
Pregnancy Massage
Benefits include:
Relaxation and reduces stress
Relief from muscle cramps, spasms and myofascial pain, especially in the lower back, neck, hips and legs.
Increase in blood and lymph circulation, which can reduce swelling
Reduce stress on weight bearing joints
Improves outcome of labour
Provides support to the new mother with physical and emotional strains of mothering.
Extra care is taken to ensure your body gets the cushioning and support it needs.
When lying on your back there will be pillows underneath your knees, shoulders and head.
You may also have your back massaged while lying on your side with pillows under your head and between your legs.
A pregnancy massage should be very soothing and relaxing in style.
---
See Also...
Benalla Health Studio
Specialising in Naturopathy, Herbal Medicine, Irridology, Natural Fertility Reproductive Health and remedial and relaxation massage with 36 years experience. Preferred calls for appointment or enquiries
---
Service categories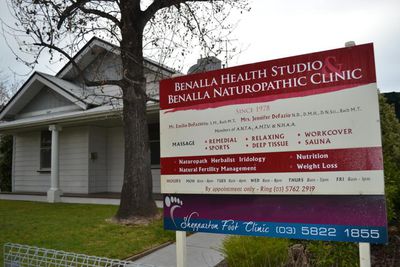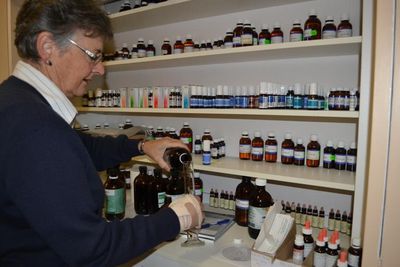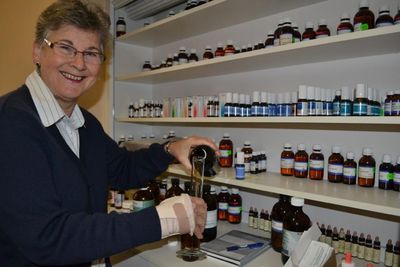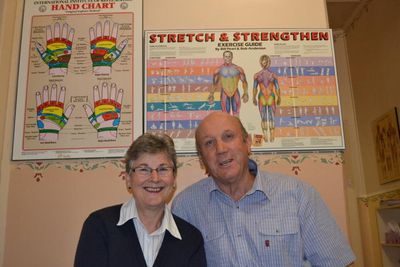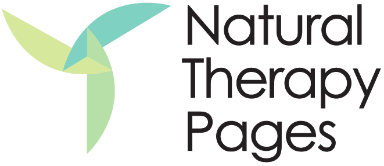 Benalla Health Studio