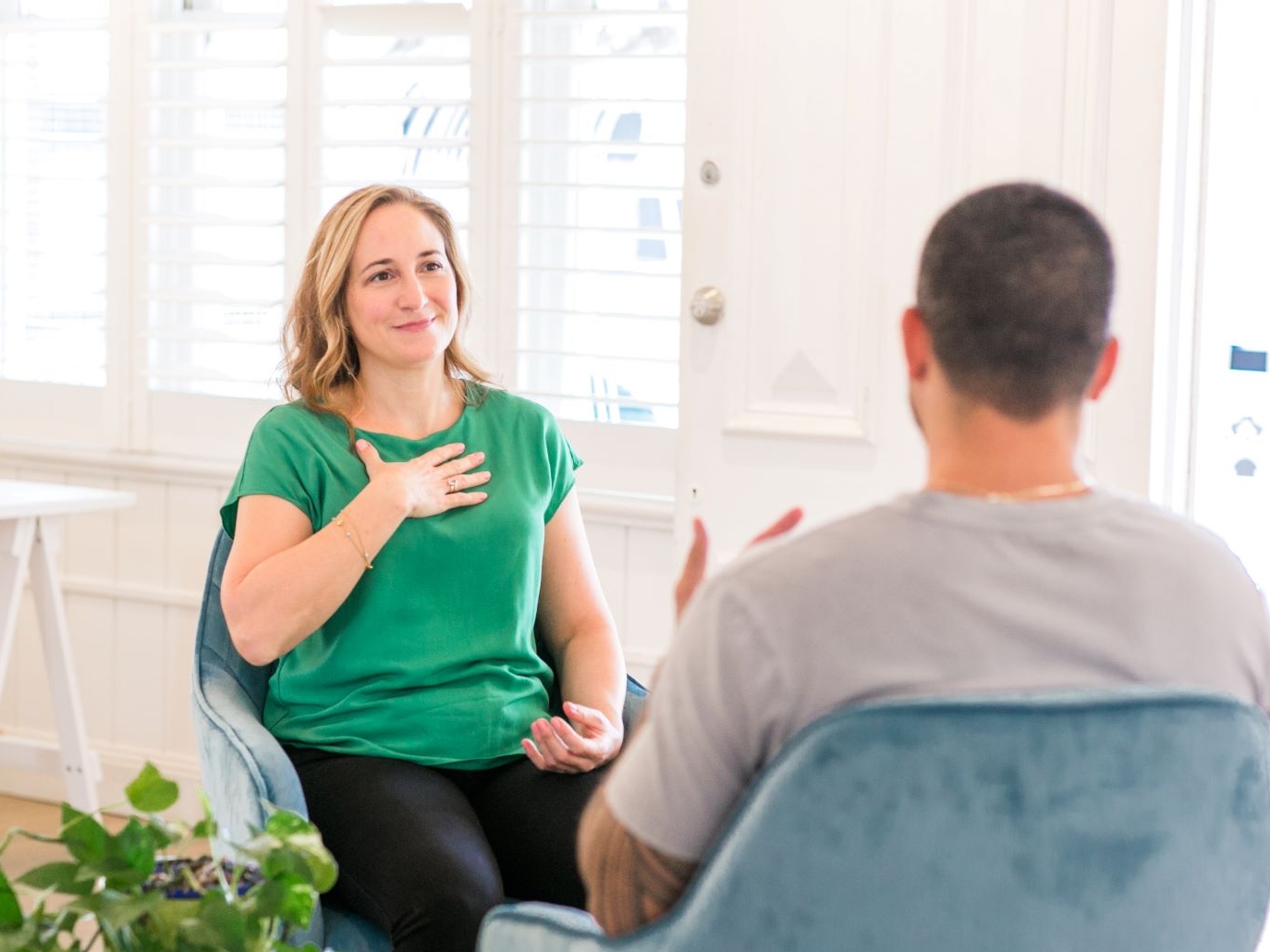 Sarah Tuckett Psychotherapy & Counselling
Clicking on the Send Me Details Now button opens an enquiry form where you can message Sarah Tuckett directly
Send Me Details Now
Are you ready to reduce your anxiety?
Counselling
Servicing area
Kelvin Grove & North Brisbane
---
Focus areas
Stress management
Relaxation
Motivation
Wellness
Circulation
Hormones
---
What is Counselling?
---


Counselling is also called 'talk therapy'. You talk, I listen. To your thoughts, your feelings, the things you've been struggling with but couldn't tell your friends or family. We look at how things in your past could be impacting your present and your patterns of behaviour, and see how we could tweak things to make a difference.
I specialise in body-oriented therapies, but I often blend in two well-researched traditional methods called Cognitive Behavioural Therapy (CBT) and Acceptance and Commitment Therapy (ACT).
---
Cognitive Behaviour Therapy (CBT)
Are you looking for reduction in your symptoms quickly? CBT helps you focus on the main area of your life that is causing you suffering, and exploring how your thinking (cognition) and behaviour is contributing to this. It is a really practical, evidence-based therapy and for this reason I use it all the time in my day to day life.
We'll look at automatic negative thoughts that pop into your mind and explore your thinking around that. We'll also look at how you might be engaging in behavious that make you feel safe or better for a short time but are stopping you from being where you want to be.
CBT is really practical and it uses a lot of worksheets that you can take away with you and use in your spare time.
CBT is really effective for anxiety. So if don't suffer in silence, give me a call and we'll get you back on the road to recovery.


Call Sarah on 0450 22 00 59 to organise your session.
---
Acceptance & Commitment Therapy (ACT)
Acceptance & Commitment Therapy is a short-term psychotherapy method that provides you with psychological flexibility. It works on giving you some distance between your feelings and thoughts so that they do not restrict you, and working with your goals and your values so that you are able to live a life that is meaningful to you.
As humans we are experts at avoiding difficulties, unpleasant experiences and pain. Our brains have evolved this way and it makes us a highly successful species.
ACT assists and supports you in a manner that is non-threatening and gentle. We concentrate on:
Developing your self-acceptance and resilience; learning how to look at what is out of your immediate control and then accept it.
Becoming truly present in your life; developing mindfulness methods.
Learning skills to alter how you react to unpleasant feelings and thoughts.
Committing to your personal values; helping you to develop a life that aligns with your personal goals and values.
ACT can help you with:
---