Learn how your food, exercise, sleep & stress affects your health based on your glucose biomarkers.
Now available for non-diabetics.
Join the Vively waitlist now to get a 30% discount.
Join the waitlist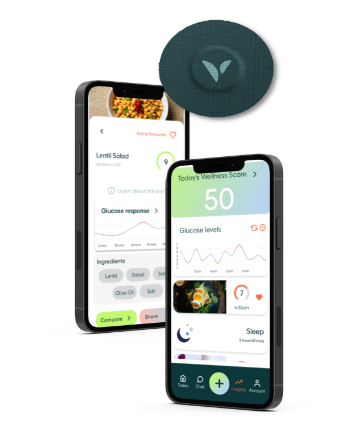 Move into Harmony
Natural Therapies for pain relief from babies to the elderly
Move into Harmony - Craniosacral Therapy
Servicing area
Darwin, Northern Territory
---
Focus areas
Irritability
Shoulder pain
Pain relief
Optimal health
Childbirth
Stress management
---

Craniosacral Therapy

---

What is Biodynamic Craniosacral Therapy?

Biodynamic Craniosacral Therapy is a subtle and profound healing form which assists the bodys natural capacity for self-repair. It is a way to connect with the bodys natural wisdom and ability to move forward. The therapy is led by the client, allowing their system to set the pace at which adjustments take place and the order in which change occurs. Listening to the body through craniosacral touch can bring about a reorganization that is physiological, psychological and energetic. Stress and anxiety are also reduced and the client often experiences greater relaxation and enjoyment of life. As this is a gentle therapy, its suitable for all ages, including newborns, the elderly and people with delicate, degenerative or painful conditions.

Trauma

Many conditions, such as birth issues, accidents, illnesses and psychological stress have their origins in physical or emotional trauma. Biodynamic Craniosacral Therapy works particularly well with these traumas, facilitating a safe resolution of shock and held experiences, these changes can have a profound effect on a persons body and mind and on how they relate with others.

Pregnancy, Mother, Babies and Children

Biodynamic Craniosacral Therapy can help a womans body adjust to the changes created by pregnancy. Treatments during the term of the pregnancy can also support the new mother to approach labour with strength, confidence and vitality. Working with the mothers and babies postnatally can support recovery from the rigours of childbirth. Compressions and restrictions experienced during the birth process may lead to common infant problems such as colic, excessive crying, irritability, feeding and sleeping difficulties. Biodynamic Craniosacral Therapy can help relieve these issues. Mother and baby are often treated in the same session.



---
Call Louise on 0407 727 314, or 'Make an Enquiry' below, to find out more about her therapies, or to book your first appointment.
---