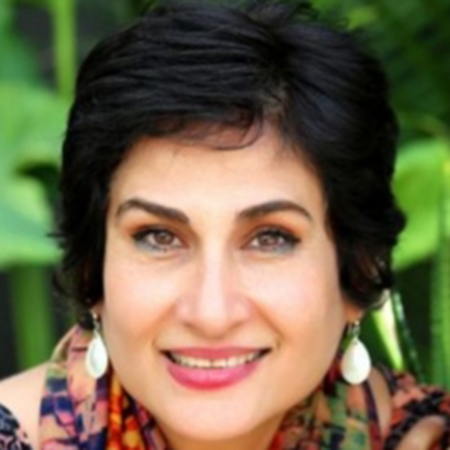 Dr. Marjaneh Malihi
Are you feeling physically and mentally exhausted? Are you sick and tired of being sick and tired? Dr Marjaneh is an experienced pharmacist, natural therapist and Iridologist, advising personalized dietary, lifestyle changes and herbal formulas to reach your health goals naturally. She is a compassionate, enthusiastic and innovative person whose main concern is helping people to find the right therapy to suit their lifestyle and their health problems. Initial Consult 15% Discount
Dr. Marjaneh Malihi
Servicing area
Ryde, Chatswood, St Leonard, Parramatta, Lane cove, Epping
---
Focus areas
Weight management
Health assessment
Lymphatic system
Habits
Purpose
Health goals
---
---
About Dr. Marjaneh Malihi
I have a doctorate degree in pharmacy and I have worked in both a pharmacy and as an academic at the University of Sydney for over 20 years as well as qualified Naturopath and iridologist with years of experience in those fields.
Having been a new migrant from Iran, studying full-time, working in a pharmacy and Sydney university, and looking after my two small children; I was under immense pressure. Despite passing the Australian Board of Pharmacy in 2007, I entered to the depressive episode due to a lack of sleep.
Over the course of the 2-years, I had been prescribed a wide range of different medications, each stronger than the next, to no avail. My body continued to become weaker.
As a pharmacist who has taught pharmacology, pharmacokinetics and pharmacodynamics at a tertiary level, I knew I had to remove the toxins in my body that had accumulated over this period to allow the food and medication to reach their site of action and have their intended effect. But at this point, I was continuing to deteriorate both mentally and physically. The compounded effects of stress, insomnia, and adverse effects of the many medications I was on, I developed Diabetes Mellitus type 2, fatty liver, hepotomegalia and angiomyolipoma in my liver and kidney, and heart problems.
My sister helped me through the start of my journey of healing. With a doctorate degree in Oriental Medicine and an extensive background in herbal therapies, together we made massive strides towards my recovery through healthy habits of eating, fasting, exercise and herbal medicine. And it wasn't long until I was able to return to my family, to my friends, to my work. I finally felt alive again.
It was from this experience that I was able to fully appreciate the importance of balancing pharmaceutical interventions with natural ones, which are often overlooked in today's healthcare systems. From that point, my perception of health and health care changed for the better.
In 2017, I started my own health program Sabzineh with the TVtamine channel; the first Persian video production studio in Sydney. Since then I have and continue to present dozens of lectures to Iranian communities across Sydney, as well asproviding advice to many people regarding their diet and lifestyle specific to their situation.
Rooted in my passion to integrate modern and natural medicine, I received accreditation and qualifications in Natural Therapy, Iridology and Weight Management to optimize the health of my clients by examining them as a whole, and treating them holistically.
My scientific background as a doctor and my vast understanding of how the mind, soul and bodywork together, years of studies and research plus my personal experiences of the change in my own life and the lives of people who I consult with, has shown me the necessity of maintaining a balance between modern and natural medicine is undeniable.
Specialisation
Sleep Disorders
Depression
Stress and Anxiety
Diabetes
Fatigue
Weight Loss Management
Pain Management
Hormonal Imbalances
Immunity
Digestive issues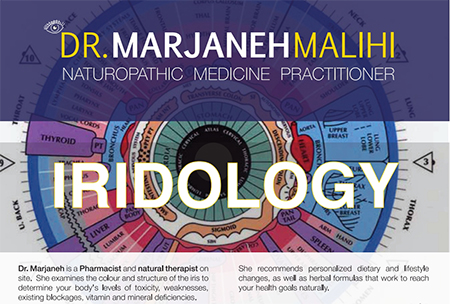 Benefits
Having a background in both pharmacy and natural therapy, I am passionate about integrating modern and complementary medicine to provide clients with holistic care. Coaching on the restoration of physiological and psychological balance by:
Taking a detailed medical history including diet, lifestyle, stress levels, and any medication or supplements you take.
Providing a comprehensive health assessment based on the information provided.
Checking your eye to uncover potential health conditions by examining the coloured area of the eye, known as the iris using anIridoscope. Iridology detects impaired organ functions attributable to environmental toxins, poor nutrition, and fatigue.
Advising personalized dietary and lifestyle changes, as well as herbal formulas that work to reach in your health goals naturally.
Diet and weight management consultation
30min
Qualifications
Doctorate Degree In Pharmacy
Natural Therapist
Iridologist
Weight Management Consultant
Professional Membership
Australian Holistic Healers Association
IICT - International Institute For Complementary Therapists
---