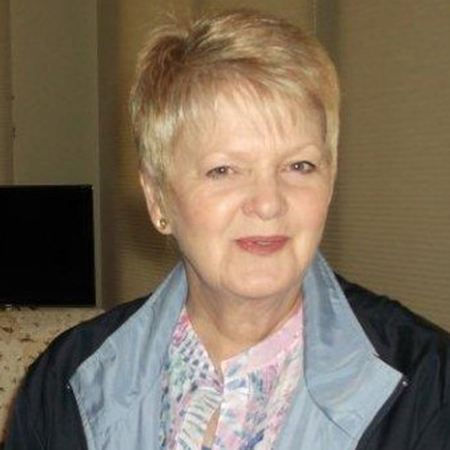 Clicking on the Send Me Details Now button opens an enquiry form where you can message Empowering Evolution directly
Send Me Details Now
I light the way to healing and transformation for my clients.   
Empowering Evolution
Servicing area
Junortoun, Victoria
---
Focus areas
Trauma
Negative emotions
Anxiety
Money blocks
Tapping
Voice dialogue
---
About
Incorporating the most effective healing tools from NLP ( Neuro Linguistic Programming), Matrix Therapies, Voice Dialogue, Psych K, The Reconnection , TFT ( Thought Field Therapy), EFT (Tapping), The Emotion Code, The Body Code and many others. I work intuitively in a fast, painless way to effectively release trauma and negative emotions which supports the restoration of balance and wholeness in each individual client.
My Specialisation
Clients have reported receiving help with: anxiety, digestive issues, hormonal issues, chronic pain, chronic discomfort, confidence, fatigue, joint problems, muscle soreness, insomnia, night terrors, depression, sinus trouble, weight and food issues, morning sickness, abundance issues, relationship issues, removing energetic heart walls (block the receiving & giving of love) and much, much more.
Who do I look forward to working with?
Anyone who is ready to make simple, but effective changes in their life.

Males & females from 6 months to 94 years have benefitted from my work.
Benefits
By safely releasing the emotional baggage, it allows the body to naturally begin its healing process which is equally effective in person, via Skype, Zoom, phone or email allowing me to work with clients all over the world.
Testimonials
Sandra has helped me so much. I'm incredibly grateful to her!

Her work is powerful & she does it with such an open heart.

Barbara B

Hi Sandra,

Thankyou for releasing my money blocks. Who'd have known I inherited such negativity around money. Not surprising I never seemed to get on top of my bills, credit card debt and as for savings there was none.

Since finishing our appointments things have happened- little and big. I got a long -overdue pay rise, Dad gave me his car when he bought a new one. Using what you told me I'm reducing my credit card debt and it now feels manageable. I've had a couple of wins on Lotto. Only small but I'm still saying thank you each time. Friends are offering me things. I found $10 on the footpath. It all feels exciting.

x

As well as feeling the abundance in finances is flowing I've also noticed I feel happier, lighter and more confident. Friends & work colleagues are commenting I look happier.
Thank you. Thank you. Thank you. Thank you. You are an earth angel.

Pam N

This is a thank you Sandra on behalf of Snowy, my gorgeous little terrier.

Snowy was worried 'cos he suddenly couldn't control his bladder and was getting into trouble for weeing everywhere. The Vet was mystified despite all the tests nothing was abnormal. After Snowy's session with you Sandra and you released all the negative emotions Snowy had full control of his bladder again, no more accidents and he seems happier, more playful.

Snowy and I thank you.

Snowy and Gwen R.

Dear Sandra, I'm so very grateful for everything you've done. I'm blown away by the transformation I feel since the very first day I saw you and it's because of you.
I hope you know how much good you are doing in people's lives.

Thank you.

Kirby S
* 17 % off initial appointment when mentioning Natural Therapy Pages
* As a trial - Releasing of 5 Trapped Emotions from your body or Heart Wall for $50.00
* Free 20 minutes on Crystal Light Bed for those attending in person.
Qualifications
Matrix Therapies Practitioner
Body Code Practitioner
Emotion Code Practitioner
---