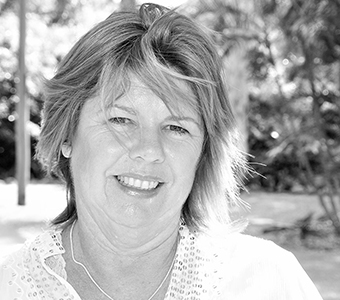 Want to find out my availability, pricing or opening hours? Click on Send Me Details Now to get started.
Send Me Details Now
Clicking on the Send Me Details Now button opens an enquiry form where you can message Ensha Reiya directly
Energy Healing & Spiritual Growth Workshops Based in the lovely city of Brisbane QLD Ensha teaches Workshops throughout Australia and Globally
Pellowah Healing, Reiki Healing, Codes For Change and Acceleration, Astrology
Servicing area
Brisbane QLD Australia & Globally
---
Focus areas
Pellowah
Intuitive energy healing
Mentoring
Spiritual growth
Coaching
Group meditation
---
---
Workshops & Events
9th October Codes For Life - Brisbane QLD
10th October Codes Advanced - Brisbane Qld
16th October Pellowah Level 1 - Brisbane QLD
17th October Pellowah Level 2 - Brisbane QLD
24th October Codes 2 - Brisbane QLD
30th October Reiki Level 1- Brisbane Qld
6th November Reiki Level 2 - Brisbane QLD
13th November Codes For Life - Brisbane QLD
14th November Codes Advanced - Brisbane QLD
20th November Pellowah Level 1 - Brisbane QLD
21st November Pellowah Level 2 - Brisbane QLD
28th November Codes 1 - Brisbane QLD
4th December Codes For Life - Brisbane QLD
5th December Codes Advanced - Brisbane QLD
11th December Pellowah Level 1 - Brisbane QLD
12th December Pellowah Level 2 - Brisbane QLD
19th December Codes 1 - Brisbane QLD
Pellowah Level 1 & 2
This form of energy work connects all 12 strands of DNA ready for activation. It also unblocks and realigns all meridians within the body giving a feeling of connection and well-being. Each strand of DNA stores a particular string of knowledge and as we evolve and learn to connect and activate these strands accessing our so far hidden knowledge, the way we do things and the way we see and interact in our world will change.
Pellowah is Simple Powerful and Effective
Pellowah isn't just for therapists who would like to learn a new modality or those who require some healing in some way. Most people who attend the Pellowah Workshops do so for their own personal expansion.
Pellowah allows you to establish positive lasting change in your life.
Pellowah brings both personal and spiritual expansion. Pellowah is easy to learn and simple to use, anyone can participate in the workshops.
Pellowah Level 1 – You receive the Attunement necessary for you to become a practitioner of this amazing form of energy work. Through this Attunement your own awareness will be greatly expanded, enabling you to make higher and better choices with more certainty. Pellowah leaves you with a feeling of inner strength and well-being that lasts and in fact gets stronger as time goes by.
As a practitioner of Pellowah you are then able to give treatments to clients, friends, family as well as your animal friends.
Certificate and Manual included. 1 day workshop
Pellowah Level 2 is a spiritual workshop for your personal growth and expansion.
The Key benefits of Pellowah include:
Pellowah aligns the meridians.
You experience a greater feeling of inner peace, inner strength and inner confidence.
You make decisions that take you to higher levels within your own life.
Your thoughts are clearer and less limited.
You become less involved in other people's lives.
You experience a more objective outlook.
You experience a greater feeling of connection and well-being.
You gain insights required for your own life journey
In the Level Two Workshop you receive an Attunement that enables you to connect with the higher part of you. With this connection you can then bring that higher energy and consciousness into your every day life. And begin to take the necessary steps to fulfill your goals with much more energy, enthusiasm and purpose.
You will work with the 7 Pellowah Symbols to:
Open up the Auric Field ( while still keeping it protected)
Neutralize Negative Energy
Bring together the Physical, Emotional and Spiritual Bodies.
Align the Chakras
Increase Personal Power
Activate The Personal Merkabah
Expand the Aura to allow in New and Increased Energy and Information for Change.
Certificate and manual included. 1 day workshop
Additional Pellowah Attunements for Pellowah Practitioners
When you have completed your Level 1 or Level 1 & 2 Pellowah Training . You can have additional Attunements these help tremendously with continuing to increase the expansion and awareness gained in the Level 1 & 2 Training. Additional Attunements take about 15 minutes followed by a meditation. Having regular Attunements further expands your awareness. Some people have fortnightly or monthly Attunements.
---
Codes For Change and Acceleration
Is a unique, simple, powerful and efficient NEW TECHNOLOGY for personal and spiritual growth.
Accessing Higher Consciousness
Increases Clarity *Empowerment *Intuition *Awareness
Simple, easy and permanent change.
Puts you in charge of your personal growth and expansion.
Takes a few minutes each day to reactivate the incredible benefits in your physical body and energetic field.
How does it work?
The Codes talk to the deepest part of you allowing growth on an expanded yet personal level. Helping you to operate on a higher level in your daily life so things become easier. You are given a series of attunements that enable you to press places on your hands to activate amazing effects within both your physical and energetic field.
You don't have to change your life to do this. But doing this will change your life.
There are 4 Codes workshops, the workshops can be done in any order. Each workshop activates a unique strand of Codes.
Codes For Life - This workshop is suitable for everybody both children and adults. It will give you the Codes to improve self esteem and confidence, problem solve, have clarity, help with retaining information, and many more useful attributes so you can improve your life on a daily basis in a fun and easy way. 1 DAY WORKSHOP
Codes 1 - Is a series of 13 Codes designed to activate within your field to produce change and accelerate your spiritual growth. 1 DAY WORKSHOP
Codes 2 - Is a second series of 13 Codes designed to activate within your field to produce change and accelerate your spiritual growth. 1 DAY WORKSHOP
Codes Advanced - A much more advanced Codes workshop, it will take your Codes journey to the next level. This workshop will activate and accelerate you path and abilities. It will bring to the surface any hidden talents and an enormous number of resources from much higher levels.1 DAY WORKSHOP
---
Reiki Level 1
In Level One you learn about the History of Reiki and how Reiki works. The Chakra Energy Centres and the Hand Positions for Reiki Treatments. You receive your Level One Attunements and practice Reiki Healing. Followed by discussion and questions.
Certificate and Manual included. 1 day workshop
Reiki Level 2
Continues to build upon your Level One Reiki Training and further understanding of how energy works. You receive your Level Two Attunements and practice sending Reiki Healing over distance. Followed by discussion and questions.
Certificate and Manual included 1 day workshop
Reiki Master/Teacher
Is held over 4 days in a space of immersion and personal spiritual growth. Workshop details are available upon request.
Certificate and Manual included
---
Decoding The Language Of Astrology
A FUN, INTERACTIVE way to find out more about YOU and THE COSMOS!
Have you always wanted to know what those glyphs and symbols mean in your chart?
Your Birth Chart is a snapshot of the COSMOS at the moment of your birth. YOUR BLUEPRINT
DECODING THE LANGUAGE OF ASTROLOGY is an enlightening and fun group session discovering the meaning of the 12 houses and the planets through looking at your own chart.
What I love about these sessions is the Light Bulb Moments and recognising how Divinely Unique each and every Soul is!
1 day workshop
---
Testimonials
PELLOWAH
Pellowah healing and workshop feels so right for me though I didn't know what it is to start with. Pellowah had come into my life through a glimpse of awareness and synchronicities. Having experienced Pellowah healing a few times, I love the feeling of the energy and thought I might as well learn it, for the family, in case they ever need it.

Pellowah healing and attunements had greatly increased my awareness, making it easier to do what is right for me and difficult to do what isn't. Life becomes easier and easier. One becomes very objective, focus shifted towards onself and very much less involved in the life of others. I had felt Pellowah has helped to heal my physical lung ailment over time, greatly enhanced the effect of the other tools that I'm working with. I find it so much easier to realise when inspiration is happening. If there is one sentence I can put what Pellowah has helped me with in a big picture, it is to transitioned from of life of being a servant to a life of being of service. Life feels so much fun and for me, it is a sign of maturity when I can go ahead and enjoy myself, unequivocally. That is Pellowah for me, so far though I'm sure, there are more discoveries to come. I have since sent Pellowah to family members who were in crisis with amazing results. My aunt who was in an accident had recovered relatively quickly from her physical condition and trauma. My father who was in critical condition with 3 major ailments in his body has now gain consciousness and recovered relatively quickly.

My life and perspectives have shifted so much with Pellowah, all I know now is to keep having it myself and share it to whoever who wants to receive it. Another great shift with Pellowah is also self sovereignty for me. I now feel comfortable and at ease to allow myself and others to be, knowing that it is the most helpful act there is. Ashni, Engineer to Energy Healer

---

Attending Ensha's Pellowah Level 1 and 2 Workshops was a divine experience.
The energetic awakenings sparked in my spiritual, physical, emotional and mental bodies has since allowed me to experience self love and self trust at a level that I never knew was possible for me. Thank you Ensha – Rhoda, Learning Adviser

---

It was by 'synchronicity' that I met Ensha about 12 months ago to have Reiki treatment having asked the owner of a local crystal shop whether she knew anyone she could recommend. Since that time Ensha has become a great friend and teacher of me and my wife, and we now attend weekly meditation classes. They are informative, interesting and we always leave feeling clearer and centred, and always learn something new. Each week Ensha introduces new teachings, insights and methods for meditation, expanding consciousness, and balancing your personal energy.

I have also received Pellowah healing and recently completed aPellowah healing workshop with Ensha which has aided in my spiritual growth enormously. I would recommend Pellowah to anyone wanting to become more balanced, centred and expand their consciousness – seriously who wouldn't want to do that!

The positive changes I have experienced in the past couple of years have seen my life take a new and exciting direction and Ensha has been a shining light in my growth. Her knowledge, experience and pragmatic teaching method of spiritual growth has inspired me to go within and seek my own truth in order to walk my highest path each moment of everyday.

The most wonderful thing about Ensha is that she is a lovely person who really cares about people and thoroughly enjoys nurturing the expansion of consciousness in everyone. – Brendan

---

To put it simply, I just feel good. I started attending Spiritual Development classes in 2009 and while I grew tremendously, I was always bogged down by the "next layer to heal" in my life. I learnt how to energetically shift my issues with my boss who would bully me, I started my own business, I learnt a lot about my gifts and what I came here to accomplish but I was continually overwhelmed by the next big subconscious or childhood issue coming up to the surface for healing, or I was overwhelmed by the next step I had to take in my life.I was constantly in fear of the unknown and didn't know why. Eventually, being brave was just too exhausting and I wondered why fulfilling my life purpose always felt like pushing a boulder up a hill by myself or solving a complex jigsaw puzzle. after Pellowah Level 1 & 2 I just feel very different, it is difficult to put into words or know exactly what has changed but it hasn't been a week since I completed the course I have noticed what I am no longer doing. I am no longer feeling drained in the morning and I bounce out of bed with a calm attitude and enthusiasm. I feel like painting again, which I have been afraid to do and didn't know why I was afraid to do it. I no longer feel afraid about taking steps towards things that interest me and leaving out the things that don't interest me. I am no longer bogged down by negative thought patterns throughout the day or plagued by childhood anger that I knew about but could never seem to uncover or heal. I don't feel ongoing resentment towards past hurt and so feel more open to certain people in my life, which is what I have wanted to be able to achieve for years with the help of psychologists and other healers. I don't doubt my intuition and my connection to my "knowing" or my guides seems to be a lot stronger and clearer. I have a feeling everything will change again in life again shortly but I am unphased by this, I am not getting caught up in the uncertainty or the angst. If I do feel frustrated at work, it doesn't last for long and I just feel happy. I am excited about the future and this comes easily and effortlessly. Thanks so much for bringing Pellowah to the world and into my life. Annon September 2012 Workshops

---

Pellowah is truly awesome - It captures your attention, reels you in and enables you to leave with a sense of purpose and awareness that you always knew you had but weren't able to completely access. The best part of Pellowah is that it keeps working its magic after the course, as it opens the door to possibility and exciting change. I am truly thankful of the day I met Ensha and also that she happened to mention Pellowah. – Vanessa A. Marketing

---

After having attended the Pellowah Workshops in Brisbane in July 09: The difference between "talking the talk" and "walking the walk" is Pellowah. The workshops truly helped me to make this connection and finally move forward with my life.

After the workshop, I feel so buoyant and uplifted. As much as I try to sink myself (my usual behavioral pattern) I just can't. I'm bobbing on the surface happily observing life. Thank you Ensha. (I was going to add "like a seagull waiting for a chip" because truth be known that is how I feel … knowing that the chip is coming, I don't have to fight the pack)!!

Ensha gave me a mantra once "My life unfolds with ease and grace". Bah humbug. But after doing the Pellowah workshops I must admit …. it does. Pellowah works.

Often you can see the blockages in your life but you somehow seem powerless to do anything about it. Pellowah gives you a sense of calmness and clarity. You are no longer emotionally overwhelmed by your issues but instead can look upon them with detachment and objectivity. The path forward becomes deliciously clear.

Pellowah actually clears away all the background noise so that you are left with a clear idea of your direction. It has helped me tremendously in my counselling work with others.

Ensha is like the kindly spirit who shines the lamp to guide you on your way – the Hermit from the Tarot deck. I am forever grateful for your gentle encouragement. My life is richer for our meeting.

Everything you read about Pellowah holds true for me. I was not necessarily a believer in energy work and yet I was drawn to Pellowah after my husband's illness. I saw the effect Pellowah had on him. And so I attended the workshops. I have noticed changes in myself too numerous to mention but most of all it comes down to two little words "I Know". Such empowerment from such simplicity. – Asharni Arlae. Counsellor /Astrologer

---

Pellowah - Cross personal bridges more quickly and more easily. Phenomenal fast tracked growth. M.A Property Management.
---
REIKI
Training with Ensha is simply a joy! She is knowledgeable and clear, able to impart complex concepts with such ease and simplicity that even someone as new to energy healing as I could get it! More than this, Ensha's intuitive abilities astound; her advice and guidance is specific, relevant and extremely insightful – there is not a minute or dollar misspent under her teaching. Thank you Ensha! - Elzette Harper, Homeopath and Reiki Practitioner

---

After completing Reiki 1 and 2 with a hiccup in between that saved my daughter's life (thanks to Ensha's wisdom and connectedness) I am seeing my world with a clear vision of where I'm heading on my path of service. My Reiki experience with Ensha was nothing short of breathless to say the least, the energy that walks within her and within the space I was taught in, is gentle but strong, relaxing and enticing and connected to a source that is pure love. I am now sharing Reiki with those close to me, they are loving it and so am I. Ensha helped me to remember parts of life I'd forgotten I had really enjoyed and I'm now heading back to those ideas but with 20 more years of life experience behind me, a true blessing and lesson learnt. I'm looking forward to completing my Masters in Reiki with Ensha in 2016. My energy is feeling lighter and freer than ever before. This is an exciting journey to be on. Thanks Ensha. You're awesome. Annon
---
CODES
The Codes have bought a sense of clarity and calmness like I have never known. And in the midst of a storm I have been able to find peace like I have never known. The benefits seem endless and I am surprising myself with new insights daily. Annon

---

I really enjoyed it. I still feel uplifted, motivated, calm and at peace. It is like the "worry" has gone away. I feel excited about my life. I can now sense that everything is okay. It feels like I now have peace of mind. I would thoroughly recommend it. I like that it is easy to do and only takes a few minutes each day. I now have a positive feeling about my life which grows stronger each day – M Amor Journey To Awakening

---

I thoroughly loved The Codes For Change And Acceleration workshop and am enjoying using the codes daily. New technology is always welcomed, especially when it is user friendly and gets results. I'm so excited about the future and the magic it holds. Ensha's excitement at teaching this new technology definitely comes through in this workshop as she shares her knowledge, wisdom and love for our growth and expansion – J Willis - Robinson Quantum Growth Coaching

---

I would definitely recommend this workshop for anyone who is interested in fine tuning their new life and for moving forward in this reality. It never ceases to amaze me how powerful these tools are and how we never stop learning.Ensha's workshops are a must for anyone on the evolving spiritual path.. Maybe I'll meet you there ;)) Jenny Willis- Robinson. Law of Attraction Life Coach

---

Codes for Change and Acceleration is just amazing and fascinating. I do feel a difference on the day when I don't do it and amazing on the day when I do. It is a great tool for growth and also assurance. I love it. It is like texting God knowing that he received my texts and replied. Ashni, Engineer to Energy Healer
---
For further details on Workshops and Training with Ensha please visit enshareiya.com or pellowahhealingandtraining.com or make an enquiry on m 0409 040 283
---
Qualifications
Certified Reiki Master/teacher
Certified Arbah Healing
Certified Past Life Assimilation
Certified Codes For Change & Acceleration Trainer
Certified Pellowah Trainer Level 3
Certified Pellowah Healing Level 1 & 2