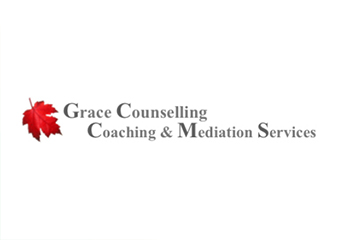 Grace Counselling Coaching & Hypnotherapy Services
This account is currently inactive on Natural Therapy Pages, but you can browse from hundreds of other practitioners in your local area.
Search for practitioners in Dubbo
Grace Counselling Service is very excited to bring Neurofeedback to the Western NSW region. Neurofeedback is a rapidly developing discipline at the cutting edge of mental health care.
Grace Counselling Coaching & Hypnotherapy Services - Neurofeedback
Focus areas
Happiness
Personal growth
Self-esteem
Headaches
Coaching program
Professional supervision
---
---
Neurofeedback
What is Neurofeedback?
Neurofeedback is a non-invasive and gentle treatment therapy and is capable of treating and improving a variety of conditions including:
Anxiety


Depression


Bipolar Disorder


Autistic Spectrum


Cerebral palsy


Attention deficits (ADHD/ADD)


Behavioural disorders


Sleep disorders


Migraines and Headaches


Tic Disorders (Tourettes)


Pain management


Eating disorders (anorexia, bulimia, body dysmorphia)


Neurofeedback allows the brain to function more efficiently, by directly training it. It aids in the understanding the interconnectedness between the brain and human behaviour at ever-deeper levels of emotion.
---
How does Neurofeedback work?
Sensors are placed on the scalp, and on each ear (like clip-on earrings). The brain waves are monitored by an amplifier and a computer-based instrument that processes the signal and provides feedback. The client views this in the form of a video game or display, coupled with audio frequencies/signals. The client is essentially playing a video game and is prompted to alter the video game with his or her brain (no device or remote control is given to the client).

Feedback is shown back to the client, and the client is rewarded for altering their brain activity to more effective and appropriate patterns. This is a slow but steady learning process which improves the emotional functioning of the client over time.
---
For more information about the best services for your needs or to organise an appointment - just give Lorraine a call!
Couples Counselling
50min
Sometimes it's difficult to reach out for help in your relationship. We understand that couples can get into tough spots now and again and for some, the relationship can be hard going and conflictual on an ongoing basis. We identify with the times that
General Counselling and Support
50min
Sometimes you don't need to see a 'registered psychologist' or a 'psychiatrist'. We are all experiencing the unpredictable changes in our society and families in these strange times. Everyday problems can build up and increase in momentum under the fas
Professional Membership
PACFA - Psychotherapy & Counselling Federation Of Australia
---