Learn how your food, exercise, sleep & stress affects your health based on your glucose biomarkers.
Now available for non-diabetics.
Join the Vively waitlist now to get a 30% discount.
Join the waitlist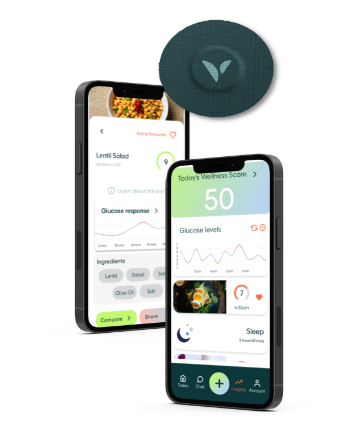 Alpha Relaxation Memory & Sleep Training
Graeme Hoyle Hypnotherapy, Helping You Change Your Life.
Alpha Relaxation Memory & Sleep Training
Focus areas
Body image
Fears
Anxiety
Anger
Stress management
Childbirth
---
---
Graeme Hoyle has built his career on understanding the fine workings of the human mind and knowing how to gently yet effectively lead it to operate in the way that you want. Hypnotherapy can be a life changing process in which you finally cast aside habits that you didn't even realise were self taught!
Over the years Graeme has helped people overcome problems as diverse as:


Quitting Smoking


Alcohol addiction


Weight Loss


Insomnia and other sleep related issues


Overcoming fear and phobia


and much more!


Hypnotherapy as a means of life intervention is often a little misunderstood
---
About Graeme Hoyle Hypnotherapy
Graeme is a hypnotherapist based in Adelaide. After a previous career in the motivational speaking industry, he decided to focus first and foremost on providing hypnotherapy to individuals as a means for them to overcome internalised obstacles within their own minds.
With the advent of GraemeHoyle.com there is now a larger group of people who are able to access the life changing support that Graeme can bring. Whilst he is still going to be continuing his in person sessions with people in Adelaide, he now has developed a system for being able to assist over a video conference call.
---
Services
Graeme is available for standalone one on one hypnotherapy sessions in the Adelaide metropolitan district in person, or globally via a skype conference call.
One on one sessions can ba great opportunity for you to gain some assistance with taking back control of your life, and casting aside a range of frustrating or even debilitating addictions or habits.​
Graeme can assist you with:


Alcohol Addiction


Anger Management


Body Image (Self)


Childbirth


Children's Problems


Confidence Issues


Depression


Smoking Cessation


Stuttering


Nervousness


Exams


Fears and Phobias


Weight Loss


Habits and Disorders


Insomnia and Sleep


Interview Nerves


Sport Performance


Weight Issues


Pain Management


Personal Development


Regression


Relationships


Self hypnosis


Sexual Issues


Skin Disorders


Stress and Anxiety


---
Contact us today for more information.
---