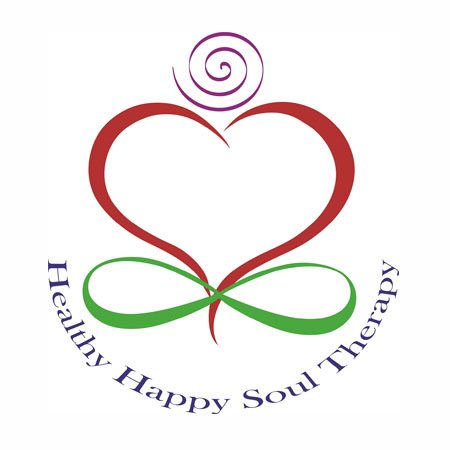 Healthy Happy Soul Therapy
Clicking on the Send Me Details Now button opens an enquiry form where you can message Annie (Tej Sundri Kaur) Teng directly
Send Me Details Now
Healthy Happy Soul Therapy offers a non-invasive and natural method that promotes healing of the body, mind, and soul. Through the Energy, Sound and Vibration to help you to feel peace, calm and relaxation, to get life balance, happy and wellness. For more information or to schedule a session, please contact Annie (Tej Sundri Kaur).
Energetic Healing, Sound Healing and Meditation
Servicing area
Sydney, Otford and Wollongong
---
Focus areas
Gong
Wellbeing
Energy balancing
Sound healing
Telehealth
Usui reiki
---
---
Annie is a Reiki Practitioner and Master, a Gong Master, a Sound Practitioner, and a yoga teacher. Using sound, vibration and energy as natural healing methods, Annie restores health and vitality.
With Reiki, Spiritual healing, energy chimes healing (Chakra Balancing Healing), Tibetan singing bowls healing, and Gong healing, you will find a healing technique suitable for your unique needs to reduce stress, depression and anxiety, to help with balancing and relaxing, to healing past trauma, to improving sleep quality, to get prerpare for pregnancy, .....
Furthermore, she shares ways to achieve peace by practising meditation. Those who want to learn meditation but have previously found it difficult to remain still or to sit silently for very long will particularly benefit from this technique.
Services Offered
Usui Reiki (In-person or Distant)
Reiki is a form of life force of Universe. It is a safe and natural and energy healing therapy. The healing can be done through the practitioners by hands on, hand off or distance healing to your whole body (Physical, Mind and Soul layers) and Aura. Each session will help you to release stress, remove negative energy out and pass positive energy of Universe to you. also each session with pre-session consulation and post-session discuesss and follow up plan.
Reiki haling therapy is not just for help present of you but it can help you to recover from past trauma and manifest affirmation to reach your goal.
Spiritual Healing (In-person or Distant)
Spiritual healing therapy is an ancient, spiritual healing art that puts the practitioner into the state of Shuniya, or nothingness.
The practitioner, the client, and the Divine become immersed in this state of meditation.
Through this therapy, physical pain and discomfort are relieved, depression and anxiety are released. A feeling of tranquillity, deep relaxation, and a sense of balance is achieved.
Chakra Balance Healing
Chakra Balance healing uses tuned chimes on or near the body that are played in intuitive and energetic combinations.
Sound, vibrational and energy are transmitted rhythmically to your whole body during a sound bath.
The process slows down your brainwaves, dissolves and shifts energy blockages, balances chakras, and realigns both your physical and light bodies with the Universal Resonance.
With this deep-relaxing sound massage, you will feel happy and confident afterwards.
Tibetan Singing Bowls Healing
For centuries, Tibetan Singing Bowls have been used in meditation and mind transformation as a sacred and ancient instrument of healing.
They carry powerful positive energy that influences every cell in the body and the surface of the skin.
The vibrations ease bodily tension and blocks, stimulate the glandular and nervous systems, increase vitality, and improve blood circulation.
Gong Sound Healing
A Gong sound clears clutter from one's subconscious mind, similar to Tibetan singing bowls. It cuts through the linear mind and quiets the mind, enabling one to see their true self.
Sound waves from the gong reverberate through the body to deeper levels.
The practice can help people access innate wisdom by bringing their minds back to a state of tranquillity.
Nada Yoga or Sound Yoga
Through sound, Nada Yoga unites the individual mind with cosmic consciousness.
In Nada Yoga, we listen to our bodies as instruments of divine music.
Meditation with Sacred Sound
Mediation can relieve stress, promote emotional well-being, improve self-awareness, and improve concentration.
When combined with the sounds of ancient instruments, meditation can help release blockages and help you reach a flow state where your mind is at one with itself, gaining inner peace.
For more information or to Book please check our website or contact us.
Reiki
Spiritual Healing
Energy Healing Online
Spiritual Healing Online
Reiki Online
Energy Healing
Spiritual Healing Online
Reiki is completely non-invasive. It is a safe and natural technique as well a holistic healing therapy. The healing is done by a form of energy through the practitioner that works on all levels of an individual. Reiki can also help to recover from past t
Spiritual Healing Therapy
1hr
Spiritual Healing
Spiritual Healing Online
Energy Healing
Energy Healing Online
Spiritual healing is an ancient healing art. It is a completely natural process. It puts the practitioner into the state of shuniya (means zero, nothing and describes a state of awareness). The state is a pure meditation
We're open 6 days.
| | | | |
| --- | --- | --- | --- |
| Monday | 9:00 am | To | 5:00 pm |
| Tuesday | 9:00 am | To | 6:00 pm |
| Wednesday | 9:00 am | To | 6:00 pm |
| Thursday | 9:00 pm | To | 5:00 pm |
| Friday | 9:00 am | To | 5:00 pm |
| Saturday | 9:00 am | To | 4:00 pm |
Qualifications
Reiki Master
Reiki Practitioner
Certificate In Gong Master
Certificate In Planetary Gong Therapy
Certificate In Gong Therapy
Certificate In Singing Bowl Healing Therapy
Certificate In Sound Healing Therapy
Certificate In Gong Yoga Nidra
Certificate In Mudra Therapy
Certificate In Sat Nam Rasayan Healing
Nada Yoga Teacher
Certification In Meditation
Professional Membership
Australian Reiki Connection (ARC)
---