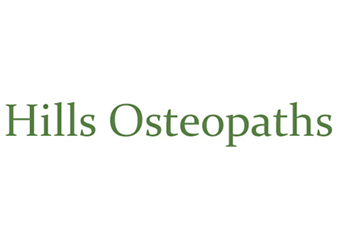 Member since 2008
Hills Osteopaths
1A/10-12 Old Castle Hill rd
Castle Hill NSW 2154
Servicing area: Castle Hill, New South Wales
Chronic health issues
Nurturing
Lifestyle
...
Want to find out my availability, pricing or opening hours? Click on Send Me Details Now to get started.
Clicking on the Send Me Details Now button opens an enquiry form where you can message Julian Howard directly.
Osteopathy, Remedial and Pregnancy Massage and Naturopathy.
Hills Osteopaths
Julian trained in London as an Osteopath and then completed a two years Masters in Paediatrics at the Osteopathic Centre for Children (London) and has extensive training in cranial osteopathy. Yan Kei also trained in London.
We provide assessment and treatment for Adults, Children and Babies.
Julian is experienced in paediatrics and treating adults with acute and chronic conditions. Julian and Yan Kei are registered with the Australian Osteopathic Association. Call now for a chat. Janelle is our massage therapist working with both remedial and pregnancy massage. Janelle can give ongoing support and pain relief for postural back and neck strain, and is experienced at treating sports injuries. Janelle is also a Naturopath and is fantastic at resolving health issues.
See Website;
All patients receive Exceptional Care.
---
Osteopathy Monday to Saturday
Cranial and Paediatric Osteopathy Monday to Saturday
Remedial Massage, Pregnancy Massage, Naturopathy Tuesday morning, Wednesday morning, all day Thursday, every 3rd Saturday.
What is Osteopathy
Osteopathy is special. It is an established and recognised system of diagnosis and treatment that works with the structural integrity of the body through the function of joints, muscles and ligaments.
Osteopathy uses many of the diagnostic procedures involved in conventional medical assessment and diagnosis as well as assessing patients biomechanically, functionally and posturally. Treatment is aimed at improving mobility and/or reducing inflammation and pain by using gentle osteopathic techniques.
Treatment is aimed at improving mobility and/or reducing inflammation and pain by using gentle manual osteopathic techniques on joints, muscles and ligaments.
Osteopathy is suitable for work related low back or neck pain or sporting injury and it can help with acute conditions, such as sudden sharp back pain, or chronic conditions. It may also be beneficial for painful ankles, knees, shoulders and elbows. There are other conditions which may benefit; Osteopathy may be able to provide relief for the muscular tension symptoms associated with asthma. An osteopath may assess the role of an individuals' diet in their health, or use visceral or cranial osteopathy. As the underlying causes of pain are addressed further improvements may be obtained with postural advice and with an exercise program if required. Age is no barrier to osteopathic treatment as each patient is assessed individually. Osteopathic treatment may reduce pain and increase mobility.
Benefits; You may have reduced levels of pain and increased mobility.
Osteopathy is suitable for patients of all ages. Call now to talk to Julian or Yan Kei.
---
Cranial Osteopathy
Cranial osteopathy is a great method of treatment for babies, children, and adults including pregnant mums. Cranial osteopathy is a refined and subtle type of osteopathic treatment.
Cranial osteopathy is one of the tools of the osteopath. Cranial osteopathy is an osteopathic treatment based on anatomy and physiology. Cranial osteopaths are trained to feel a very subtle, rhythmical shape change that is present in all body tissues. This is called "Involuntary Motion" or the "Cranial Rhythm".
Babies and Children
When birth is complicated by being unduly slow or fast, or when intervention such as forceps or ventouse or C-section is used, there may be musculo-skeletal effects such as an infant's neck muscles may be strained. Treatment from an osteopath my help to improve the musculo-skeletal effects of birth strain on a baby. Please review Julian's Continual Professional Development page for an up-to-date record of his ongoing training.
As children grow older, growth stresses, strains resulting from difficult births, minor trauma (such as falling off a bed or a swing) or sporting injuries may become apparent. Children may benefit from an assessment of their musculo-skeletal system by an osteopath.
For more information about osteopathy go to www.hills-osteopath.com and click on "Osteopathy Articles".
and for paediatric osteopathy in a medical setting copy and paste this link:
Newborns Receive Osteopathic Manipulation At St. Barnabas
Osteopathic consultation & treatment charges
Adults
Consultation $110
Between 45 minutes and 1 hour
Follow up treatments $100
Up to 30 minutes
Children (0-16)
Consultation $100
Between 45 minutes and 1 hour
Follow up treatments $85
Up to 30 minutes
CAN I CLAIM HEALTH FUND REBATE?
We are covered by most Private Health Funds. Just bring your health fund card and through our HICAPS machine you can claim on the spot, you just pay the difference between your claim allowance and the consultation fee. There are no forms, its quick and easy!
---
Remedial Massage
Mothers Day Madness
This year for the month of May, to celebrate Mothers Day and all the great Mums out there we are offering for the first time ever the amazing offer of a TWO HOUR massage normally valued at $200 for only $150! That is $50 off. What a bargain!
Treat yourself with a two hour massage -- but thats not all, as a qualified beauty therapist Janelle will give you a face massage if requested, as part of the two hour massage. Whats not to love! Call now on 9659 0515 for your two hour massage. This will be offered for May this year. Call now.
As an added bonus you can purchase a gift voucher for the two hour massage which can be used any time in the next year!! Buy it for your wife, your husband, yourself even!!!
Call us now on 9659 0515 for your Mega May Mothers Day Massage!!
Janelle Camuglia is our remedial massage therapist. She works both sports massage and deep tissue techniques where necessary and can bring relief to the aches and pains of daily life and is wonderful for relieving neck and shoulder pain. Remedial massage is focused upon both consultation and treatment. A thorough understanding of anatomy and physiology means that the source of pain can be pin pointed and then treated appropriately. In the sports world it is used proactively to prevent injury.
As a massage therapist she works slowly and deeply to melt chronic muscular tension. She creates a safe, nurturing and respectful space which facilitates expressing and releasing the emotional tensions that are often at the source of physical tension.
Key benefits of Remedial Massage include: the stimulation to the blood supply allowing toxins in the muscles to be removed; the calming of the peripheral nervous system to ease pain and discomfort; and the toning and relaxing of muscles to improve joint mobility. An improvement to the health of the cells, the repairing of tissues, and the easing of stiffness and tension can also be experienced through therapeutic relaxation.
Sports and remedial massage therapy combines general and deep tissue manipulation with various forms of stretching techniques to improve muscle health and performance. The treatment is direct and results are experienced quite quickly. It is a very safe, non invasive therapy.
As oil is used, it is necessary for the patient to change to their underwear for the treatment.
Massage fees, please allow a one hour session (or longer) for the first visit so that a brief history can be taken
1/2 hour.......$85.00
1 hour.........$100.00
1 1/2 hour...$120.00
---
Pregnancy Massage
Janellle has undergone training for massaging pregnant women, and is wonderful at easing the aches and pains of your body changing in those final months as you approach the birth,
Pregnancy massage is an integrated therapeutic bodywork that focuses on the special needs of the mother to be as her body goes through the dramatic changes of the childbearing experience. During pregnancy, labour and post partum, specific techniques can reduce discomforts and enhance the physiological and emotional well being of both mother and baby. Studies have demonstrated that massage reduces stress hormones in the body. A pregnant woman's body is challenged changed and stressed in many different ways. Massage gives special attention to the mother to be, which in turn nurtures the new life that grows within her.
As you body transforms, you must adjust to the increasing weight, shifting posture, fluctuating hormone levels and many other dramatic changes of the childbearing experience.
Massage enhances pregnant, labouring and postpartum women's comfort, health and enjoyment of their pregnancies.
It is also a benefit in the fourth trimester, in the months after the birth, as the woman's body returns to normal.
Cost $120.00 for 1 1/2 hours
---
Naturopathy
Janelle has been working as a naturopath since 2004. She offers a variety of testing services to assess overall health status and tailors herbal, nutritional and lifestyle programs to suit her clients individual needs. She regularly provides support in disorders such as fatigue, digestive complaints, mood disorders and depression, allergies, auto-immune conditions and pre-menstrual tension. Janelle uses a holistic approach to move her clients towards a vibrant state of physical, emotional and spiritual wellbeing and enjoyment of life.
Naturopathy fees
Initial Appointment (90 mins) $150-00
Includes the use of various screening tools to assess how your signs and symptoms relate to your health status
Report of Findings Appointment (60 mins) $110-00
You will receive an individualised report of findings which gives a clear overview of the results of your screenings and the importance of these to your health. You will also be provided with a comprehensive health restoration proposal to help you achieve your health goals.
Follow up Appointment (30 mins) $70-00
Includes Body Composition Analysis
Child Appointment (30 mins) $65-00
For children and young adults 0-19 years. Does not include Body Composition Analysis
---
On-site testing services
Zinc Taste Test $10.00 A taste test that gives an indication of your body's zinc status.
Blood Typing $20.00 Uses a drop of blood to determine blood type. Does not test for rhesus factor. Useful if you are interested in following blood type diet recommendations.
Urinary Indicans Testing $35.00 A urine test that detects abnormal bacteria in your gut which can cause gut and immune problems.
Body Composition Analysis (VLA) $48.00 A quick, non-invasive test that tells how much fat and muscle you have in your body and allows your cellular health and energy levels to be monitored. Great for anyone wanting to manage weight more effectively, increase muscle tone and fitness, improve energy levels and age healthily.
Live Blood Analysis $90.00. A drop of blood on a slide under a microscope and it is possible to assess your state of health from the movement, shape and aggregation of your red blood cells.
Food Intolerance Testing $220.00 Uses a few drops of blood to test for IgG antibody reactions to a range of foods which may be involved in various conditions such as food intolerances, irritable bowel syndrome, eczema and arthritis.
Specialist testing services
Complete Digestive Stool Analysis,
Functional Liver Detoxification,
Profile2:16 Urinary Oestrogen Metabolites,
Any Questions or for more information call now and talk to me about what I can do to help you.
Call 9659 0515 or 0431 866908
---
Qualification details
Julian;
BSc (Hons) Ost Med
MSc Paed Ost (UK)
AACMA 558
Julian's Osteopathic C.V
2001-2005 British College of Osteopathic Medicine (London UK).
2002 First year prize (Top of the year).
2004 Third year prize, Diagnosis prize.
2005 Prize for a 'First' BSc (Hons) in Osteopathic Medicine.
2004 Part 1 of the Sutherland Cranial Course
2005 (Sept) Part 2-3 of Sutherland Cranial Course.
2005-2007 MSc in Paediatrics at the Osteopathic Centre for Children (London UK).
Including working for 5 days over 5 weeks in the Premature Intensive Care Baby Unit of Barnet Hospital.
2006 (March) Present Undergraduate Research to the 5th International Conference on Advancement in Osteopathic Research (ICOAR).
'The Temporal effect of a Lumbar HVT on cutaneous blood flow in the lower limb, comparing smokers and non-smokers.'
2006 (Sept) Part 2-3 of Sutherland Cranial Course(UK).
2007 (May) The Critical 'C's' of Osteopathy course (UK).
2007 (June) Sutherlands 'Treating the Body as a Whole' cranial course. (UK)
2007 (Nov) Registration as an osteopath in Western Australia.
2008 (Jan) Registration as an osteopath in New South Wales.
2008 (Feb) Presentation of Undergraduate Research Poster to the International Advancing Osteopathy Conference(UK).
2008 (Aug) Lecture to The Lactation Consultants and Midwives Association of New South Wales.
'The effects of birth and delivery on breastfeeding from an osteopathic perspective. ' (Aus)
2008 (Aug) Attend Wetlab Neurology dissection lecture. (Aus)
2008 (Oct) Attend Australian Osteopathic Association Conference
2008 (Dec) Complete Biodynamics course 1 (Aus)
2009 (Jan) Become an Alumni member of the Foundation for Paediatric Osteopathy. (UK based)
2009 (April) Spend a day assistant tutoring at the Osteopathic Centre for Children (UK)
2009 (July) Seminar on chronic pain management.(Aus)
2009 (August)Orthopaedic Conference, Sydney Adventist Hospital (Aus)
2010 (Feb) Obstetrics and Osteopathy course. The treatment of pregnant women. (Aus)
2010 (April) Biodynamics Phase 2 New Zealand (4 day course)
2010 (June) Infantile irratibility, colic, sucking and feeding difficulties. Lecture (Dr Jane Carriero)
2010 (June) Pelvic pain, the anatomy and the neurology. Lecture (Frank Willard)
2010 Accepted as assistant tutor by Australian Sutherland Cranial Society
2011 April One day cranial tutorial, Windsor England.
2011 April, Day at the Osteopathic Centre for Children, London, assistant tutoring. UK
2011 August, Seminar; Visceral Osteopathy, the role of the broad ligament in abdominal health. Lecturer Caroline Stone
2011 Oct Optimised Biomechanics in Running. One day course.
2011 November Biodynamics phase 3. 4 day course.
2012 March The biodynamics of human development ; the application of embryology to adult structure and function by Prof Brian Freeman, day lecture.
2012 May Workcover management course
2012 CPR Course
2012 October. Spend a day at the Octeopathic Centre for Children, London treating children
2012 October; Conference London, 'The Developing Child - an Osteopathic Challenge.
Topics ; A clinical approach to children with developmental delay
Orofacial development in a child
Development and behaviour; the role of vision
The language of the heart
The Development of sleep disorders in Children
The Neuroanatomy and physiology of mal-development in the first and third trimesters and adverse perinatal events.
2012 November; Cranial Biodynamics 4 ; four day course.
2013 May; Assistant tutor on the 'Fundamentals in the Cranial Field' cranial osteopathy course. Four days.
2013 September; First Aid CPR course
2013 November Phase 5 Cranial Biodynamics, 4 day course.
2014 June, MINND international forum on neurological dysfunction in children (Autism, Pyrolle synd, MTHFR, brain damage) and treatment strategies.
2014 Senior First Aid qualification
2014 November Phase 6 Cranial Biodynamics, 4 day course.
2014 December Voluntary work treating Aids orphans for three days in Kenya,
2015 April attend paediatric conference in London ; The developing child.
2015 November, Rule of the Artery (3 day cranial course)
2015 November, Biodynamics phase 7 (four day course)
2015 November; First aid course
2016 The Rule of the Artery 2
2017; The biodynamic treatment of babies. 4 day course New Zealand
Directions to clinic
Proceed along Old Northern Rd from either direction. When you reach the traffic lights at McMullen Ave, turn into Mcmullen Ave as if going to Castle Towers. Proceed down the incline in the left hand lane. Immediately before the traffic lights at the bottom (just before Old Castle Hill Rd), turn left into a small parking area. This is free. Walk back up the incline (25m) and through the gate into Hills Osteopaths.
---
Service categories
Hills Massage and Craniosacral Osteopathy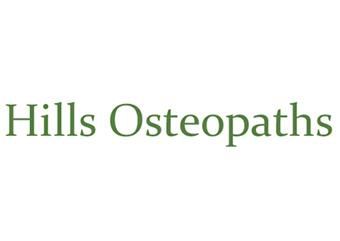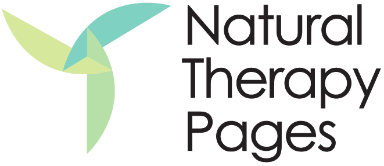 Hills Osteopaths