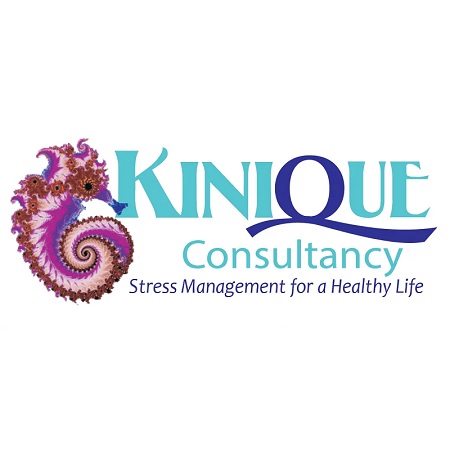 Clicking on the Send Me Details Now button opens an enquiry form where you can message Marney Perna directly
Send Me Details Now
Fill your life with positivity through enriching books, workshops and personal products.
Creating Calm Amid Chaos Audiobook, Wooden Chests, Domestic Detox Book & Vibrational Essences
Servicing area
Mango Hill & Brisbane QLD
---
Focus areas
Essential oils
Wellness
Meridian massage
Alternative medicine
Food sensitivities
Bloating
---
---
Learn, De-stress and Relax With Kinique Products
Keep your health in check and bring positivity into your life with these stress-busting products from Kinique. New and existing clients in Mango Hill QLD will surely enjoy the benefits offered by these items.
Creating Calm amid Chaos Audiobook
This audiobook shares tips on how to stay calm and properly manage the stressors in your busy life.
Kinique'ly for You – Abundance Alignment
This beautiful locket contains special essential oils to raise your vibration frequency.
Shell/Bush Flower and Angel Card Reading -Online
Gain clarity and clear out any negative blocks that hinder you from achieving your emotional, spiritual, and physical wellbeing.
Small Hinged Wooden Chests
Store your affirmations in this dainty wooden chests with a hinged lid that has a positive word etched into it.
Stress Management Workshop
Combat stress in 10 easy ways and learn 5 kinesiology techniques that will keep your health at optimal levels.
De-stress and Resilience Workshop
Learn the secrets to becoming stress-proof and resilient in this lively workshop hosted by Marney Perna and Chris Knight.
Creating Calm amid Chaos
Find out what happens to your body when you yield to stress, as well as effective steps on how to fight it.
Kinesiology Consultations with Marney Perna
Eliminate your fears and emotional blocks in this 2-hour healing session with Marney.
Creating Calm amid Chaos eBook
Are you stress levels going out of bounds? This ebook teaches you stress management techniques that will lead to a happier life.
Domestic Detox Book
A collection of 15 stories about how common household materials and foods can affect your health, behaviour and childhood development.
Ten Really Simple Ways To Naturally Reduce Your Stress: e-Book
Yes, it only takes 10 easy ways to release stress and embrace the life before you.
Angel Acceptance
This vibrational mist will help you gain clarity and boost your energy levels. It's available in 50ml and 100ml bottles.
Christmas Calm
An emotionally charging mist that calms the mind. This heavenly mist is available in 50ml and 100ml bottles.
Introduction to Muscle Testing Funshop
Learn how to test and monitor your muscles for potential health issues triggered by stress, food sensitivities, self-limiting beliefs, emotional blocks, and other factors.
ReZiliance Mist
This soothing mist combines the healing properties of essential oil blends to shift your limiting beliefs and raise your positive vibrations. Available in 50ml and 100ml bottles.
I'm Awesome
This vibrational mist revitalises, aligns and gives you that AWESOME vibe. Available in 50ml and 100ml bottles.
Essential Oil Diffuser Necklace
A dazzling necklace infused with essential oil blends to make you look, feel and think good day in, day out.
Essential Oil Necklace Diffuser- Rose Gold Peacock Feather
This beautifully gilded stainless steel necklace doubles as an aromatherapy diffuser. Fill the felt disc with your choice of essential oil and feel empowered throughout your day.
Love Moon Sanitary Pads
There's nothing like feeling clean and safe at the same time with these biodegradable, toxic-free and chemical-free pads.
Phone Radiation Shield
Protect yourself from the harmful effects of radiation with this Nanotech radiation shield, which employs advanced Nanotechnology.
The Power of One
A compilation of inspirational stories from 100 women around the world who have risen from rags to riches.
Vision Board Workshop For Success
This workshop explains how you turn out to be what you perceive yourself to be. It also shows you how to create an effective vision board for your goals.
Tween Teens
Containing vibrational essences, this bottle clears the mind, boosts confidence and realigns the mind, body and spirit. Available in 50ml and 100ml.
Winguard EMR Sticker
Made from military stealth technology, EMS MAX™, this super anti-radiation sticker protects you from the electromagnetic radiation emitting from your phone.
Enquire now to try these awesome products.
Kinesiology Initial consultations both online and face to face
Face to face Ear candling session
Qualifications
Certificate IV In Small Business Management
Diploma In Kinesiology
Certificate IV In Kinesiology
Professional Membership
Australian Kinesiology Association
ATMS - Australian Traditional Medicine Society
---