Lake Macquarie Massage
124 Grand pde
Bonnells Bay NSW 2264
Servicing area: Bonnells & Fassifern, Lake Macquarie
Growth
Muscle tension
Tight muscles
...
Want to find out my availability, pricing or opening hours? Click on Send Me Details Now to get started.
Clicking on the Send Me Details Now button opens an enquiry form where you can message Lisa Thomson directly.
Empowering every individual to achieve life-giving health in body, mind and spirit, through the provision of healthcare that invigorates the body, energises the mind and revitalises the spirit.
Gift vouchers are available
Lake Macquarie Massage
---
Remedial Massage
Remedial massage is a combination of several specialised techniques to aid, repair and support the body's own healing and repair mechanisms.
When muscles and tendons become damaged, impaired, knotted, tense or immobile, remedial massage provides a healing treatment that can be gentle or strong, deep or shallow. Remedial massage therapists holistically treat the whole body and trace the discomfort as far as possible back to the original cause, healing both the cause of the disorder as well as the symptoms.
Remedial massage comprises a number of different therapies and modalities. At Lake Macquarie Massage we combine these modalities to develop an intergrated treatment plan for each indiviual client and symptom. This type of treatment has many techniques. During the treatment the Therapist may use Trigger Point, firm deep pressure and stretching. It is normal to feel a bit tender and sore during the massage but not to the point that it is too firm and you can't sustain the pressure.
We recommend that you drink plenty of water after your treatment as this helps flush out the toxins.
Treatment Principles
There are a number of principles of remedial massage:
The individual is a whole organism: everything is connected and related.
Shortened muscle tissue can do no work.
The soft tissues of the body respond to touch.
Minimise the extent of initial damage.
Reduce associated pain.
Promote healing of weakened tissue.
Functional rehabilitation enabling return to activity or work.
Identify and correct any predisposing factors to reduce re-occurrence.
Click here to discover the benefits of massage, and what conditions it can treat.


---
Therapeutic Massage
A relaxation massage is usually a whole body experience covering:
Legs
Back
Shoulders
Arms
Neck and face
Is a variety of specifically designed techniques, relaxing the muscles by applying gentle pressure against the deeper muscles and bones. The subsequent increase of oxygen into the blood stream helps release toxins from the muscles. The massage itself is a combination of touch, stroking, friction, vibration, kneading, percussion and stretching of the outer layers of soft tissue. Typically a relaxation massage focuses on stress release. The techniques are soothing, but will hone in on any muscle tightness present.


---
Hot Stones
Since ancient times the Hawaiians have been using lava stones for physical and spiritual healing. The islands created a natural and effective healing massage tool out of smooth volcanic rocks. A massage with the Hot Stones, warms the body, relaxes the muscles and soothes the soul.
Heated basalt stones are used to enhance therapeutic treatments. The stones act like an iron on the muscles and the heat from them melts away tension and stress. The weight and feel of the stones also provides a physical and mental comfort.
A healing Hot Stone Therapy massage is not only wonderfully relaxing but also very therapeutic, hot stone massage combines Swedish, Shiatsu, Acupressure, Reflexology and just about any other style including Remedial. The rolling of rounded heated stones over your feet, hands and along the spine feels marvellous, combined with laying of stones on the sacrum and spine can assist these areas to relax helping to relieve lower back pain.
Hot Stone Massage is also a form of thermo-therapy. Deep penetrating heat and the weight of the stones, just melt away tight muscles and any kind of stress, even pain. Heat allows trigger points to dissolve and fade with minimal resistance.


---
Trigger Point
Trigger Points (or Myo-fascial Trigger Point MTP) are hypersensitive areas in muscles, fascia, tendons and ligaments that refer pain to distal regions of the body. An active Trigger Point is always tender, shortens and weakens the muscle and usually refers pain.
Causes of Trigger Points
While precise origins are not well understood, Trigger Points are believed to be caused by trauma (sports injury, car accidents, etc) bio-mechanical imbalances (short leg, scoliosis, and repetitive strain activities) environmental factors (cold climate, allergies), simple inactivity or normal workloads, and / or long term emotional stress.
Treatment
To neutralise Trigger Points, the therapist will apply steady pressure, well within the clients pain tolerance for a period of time. During this period, the client will notice a decrease in pain. Sometimes this may be a very fast process taking not more than a few seconds, other times it may seem quite a long period of time before the trigger point has been released.
This therapy is effective and can have long lasting results.


---
Corporate Seated Massage
Corporate / Seated Massage is popular because of its convenience, effectiveness and low cost. Clients remain completely clothed and sit in chairs specially designed to provide support and encourage relaxation.
Seated massage calls for less preparation and can be completed faster than a traditional massage, which involves lying down. For that reason alone, you might want to think of seated massage as massage light. And requires less preparation, the results can be just as rewarding as a full massage.
Seated massage can be done in as little as 5 to 10 minutes. Because it can be completed so quickly, its an excellent way to quickly relieve pain and stress for very busy people. Its becoming more and more common for stressed executives to visit a massage therapist during the workday, or to hire one to visit them on-site. Scheduling a chair massage is the perfect way to maximise your lunch break and increase your productivity. The therapist typically does not use any oil, so no need to worry about greasy clothing. A lot of people have pain, stiffness, and soreness in their neck and shoulders thats caused by sitting hunched over at a desk for work or school. Seated massages are the perfect way to combat this unique type of pain and soreness, because it directly addresses affected areas.
Benefits of Seated Massage
Studies have shown that seated massage reduces:
the physical and mental effects of stress.
Stiff necks
Headaches
Brain strain.
Circulation and alertness are improved.
Decrease workday stress symptoms
Repetitive motion injury
Carpal Tunnel Syndrome
Tendonitis
Fatigue and chronic tightness
---
Pregnancy Massage
Pregnancy Massage is designed to relieve the discomfort and stress of pregnancy while making special adjustments to normal massage practices. Care must be taken during the first trimester but Pregnancy Massage is beneficial throughout the whole pregnancy.
At Lake Macquarie Massage we use a combination of Swedish and Remedial Massage, to assist with the tensions and pains experienced during pregnancy, which are often caused by the extra weight and the shift in your centre of gravity.
There are many physical benefits to Pregnancy Massage
In addition to the nurturing and emotional support provided by the practitioner. Prenatal massage has a number of benefits for mothers-to-be:
Soothes the nervous system
Helps to prevent insomnia, muscle cramps and back pain
Reduces swelling of feet and ankles
Improves skin elasticity, reducing stretch marks
Improves sleep
Improves digestion
Relaxes and soothes baby
Reduces pelvic pain
Regular massage throughout the pregnancy is also said to shorten labour time and the return to optimal fitness after birth. In the postpartum period, specialised techniques rebalance structure, physiology, and emotions of the new mother and may help her to bond with and care for her infant. Make sure you are in perfect health when your new born bundle arrives.


---
Aroma Facial Massage
Facial massage can be a stand-alone massage or can be incorporated into a longer full-body experience. The face is full of nerves and pleasure points that make this particular form of a pampering an easy favourite. Whether you are looking for a quick midday pick-me-up or a soothing escape, the luxury of massage is easily justified by some of its more practical benefits.
Improves Mood
Facial massage decreases anxiety and can improve a negative mood, according to a study conducted by the User Science Institute. Psychological tests administered after 45 minutes of facial massage showed significant improvements in both mood and anxiety levels. A relaxing facial massage may just help reduce psychological distress.
Wrinkle Prevention
Daily stress often results in tension building up in specific muscles. Foreheads furrow and lines form between the brows and along the lip line. Gentle, routine facial massage can help relax these tight and drawn muscles, decreasing the lines that they form. Massage combined with a hydrating moisturizer can also help minimize lines and dryness.
Relieves Sinus Congestion in Allergies
While therapeutic massage shouldn't be used for sinus infection without medical approval, it can aid in relieving allergy symptoms. A buildup of mucus in the sinus areas can result in pressure, puffiness and headaches. Steam inhalation and gentle massage helps to mobilize secretions, improve drainage and relieve congestion.
Detoxifies the Body
The lymphatic system plays a key role in health. Lymph is a clear fluid that removes toxins from the body. It's filtered through the lymph nodes, then moves into the blood stream where toxins can be eliminated. Muscle movement is needed to push lymph fluid through the body. A lack of movement can result in a sluggish lymphatic system and a buildup of toxins. Many lymph nodes are scattered throughout the facial area, especially along the edge of chin and jawline. Massaging the face stimulates the lymphatic vessels and facilitates toxin elimination from the facial area.


---
Call Lisa today on 0413 979 330, or 'Make an Enquiry' below to find out which massage style would most benefit you, or to book your first appointment.
---
Service categories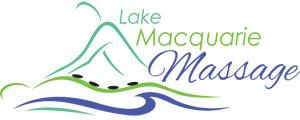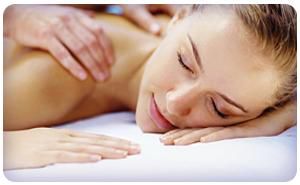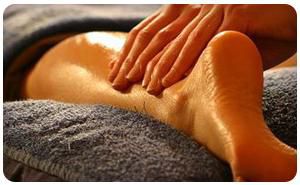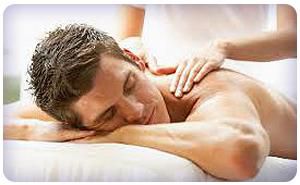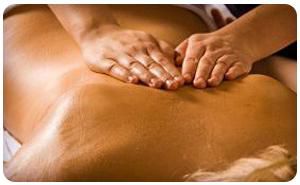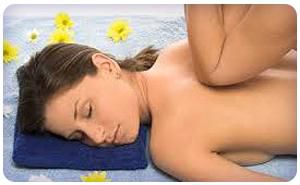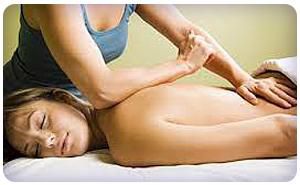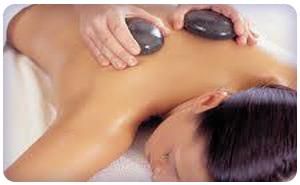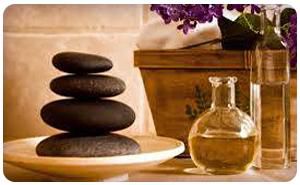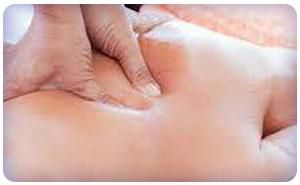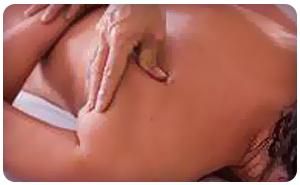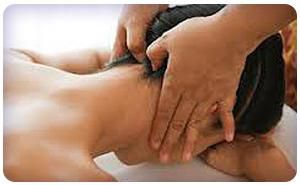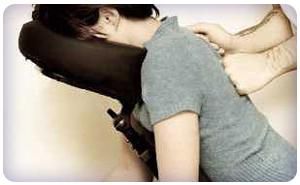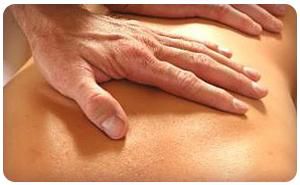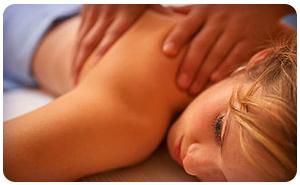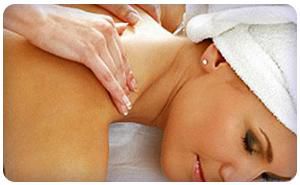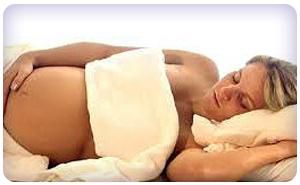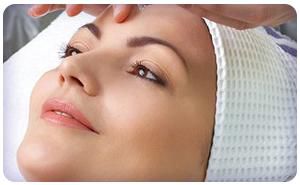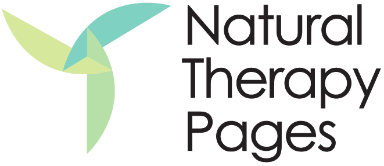 Lake Macquarie Massage