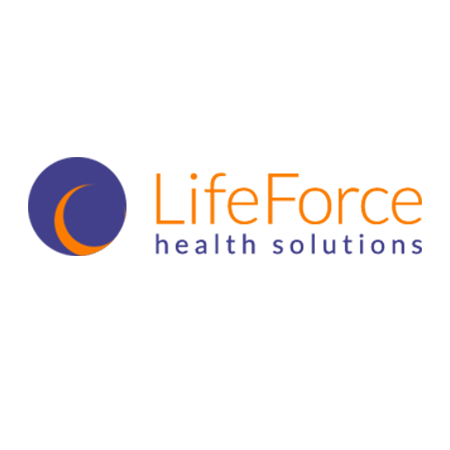 LifeForce health solutions
Clicking on the Send Me Details Now button opens an enquiry form where you can message Acupuncture Physio Naturopathy directly
Send Me Details Now
Lifeforce health solutions has a team of qualified practitioners who offer a range of natural health care options including Physiotherapy, Acupuncture, Traditional Chinese Medicine, Western Herbal Medicine and Naturopathy. Call us to find out which therapy is right for you!
Lifeforce health solutions - TCM, Acupuncture, Naturopathy
Servicing area
GOLDEN GROVE & SURROUNDING SUBURBS, South Australia
---
Focus areas
Arthritis
High cholesterol
Infertility
Obesity
Osteoporosis
Reflux
---
---
Acupuncture and Traditional Chinese Medicine (TCM)
Acupuncture aims to establish healthier body function and improve the body's ability to cope with stress. The human body can be likened to a complex electrical circuit, where the energy flow must be kept in excellent working order if it is to function effectively. In humans when this circuitry falls short of optimal, illness may result.
To maintain good health and wellbeing, it is essential for the body's energy and blood, to flow in a continuous and unobstructed manner. The energy pathways (called Qi - pronounced as Chi) are called meridians and circulate via the organs and tissues of the body. These meridians were mapped by ancient Chinese practitioners thousands of years ago.
There are more than 5,000 acupuncture points on the meridians. By stimulating points with needles, the quality and quantity of energy (Qi) and body fluids has the potential to be balanced.
Acupuncture is used to:
Manage a wide range of disorders, aiming to relieve symptoms and reduce complications.
Address the cause and lowering the likelihood of recurrence.
Manage long-term problems to enable a more comfortable state of health by minimising the need for medication and surgery.
Prevent illness, by addressing energy imbalances before they lead to disease.
Acupuncture is used in the management of a wide range of pain conditions and functional disorders. For more information on specific ailments we recommend you visit
https://www.acupuncture.org.au/resources/publications/the-acupuncture-evidence-project-a-comparative-literature-review-2017/
---
TCM Treatment modalities may include:
Chinese Herbs
The majority of Chinese herbal medicine is derived from organic plant substances and minerals. These herbal formulae have been used for centuries over large populations. Formulations, when prescribed by a trained practitioner, can be used by adults, children, and the elderly. A blend of Chinese herbs and Acupuncture is a typical treatment protocol that practitioners employ for many ailments, aiming to target symptoms and the root cause of a disorder.
Cupping
Applies local suction to the skin, causing toxins and blood to rise to the surface. This is thought to facilitate tissue healing and restoration of function. Cupping is commonly used as a treatment for common respiratory illnesses, skin complaints, gynaecological disorders and pain conditions.
Moxibustion
Moxibustion is a thermal treatment used by some Acupuncturists to stimulate specific Acupuncture points, indirectly bringing gentle warmth to the area the practitioner is seeking to treat.
Ear Acupuncture
Also known as Auricular Therapy, Ear Acupuncture is based on TCM principles and is regularly incorporated into an Acupuncture treatment. It is generally used for management of addictions, mood disturbances, obesity and pain.
Cosmetic Acupuncture
May also be referred to as 'Facial Rejuvenation'. Cosmetic Acupuncture doesn't only focus on the face in isolation, but involves the treatment of the entire body to restore vitality and a natural healthy inner glow.
Cosmetic Acupuncture is a gentle and natural alternative to other more toxic and invasive cosmetic procedures, treating fine lines, reducing deeper lines and puffiness under the eyes.
---
Naturopathy
Preventative healthcare is the best kind of healthcare.
Your Naturopath's aim is to maintain or restore quality of life, enabling you to live each day to its fullest.
What Type of Treatment Can I Expect?
Your practitioner will consider the symptoms and causes of your illness or complaint and recommend changes and supplements if required.
The number of treatments you need will vary depending on your condition and your lifestyle.
Common Conditions Aided by Naturopathy
Abdominal bloating/discomfort & Flatulence
Childhood Immunity
Thrush
General fatigue
Lack of motivation
Headaches
Skin disorders
Irritable bowel syndrome
Menopausal symptoms
Infertility
And more…!
---
Wellness
What Is Wellness?
As we age, a range of structural and functional transformations begin to occur, leading to a decline in optimal health and physical capacity. However, our level of physical activity and quality of nutrition can positively impact on the rate at which we age. While the ageing process is able to be seen in age-related changes such as skin composition (texture), vision, hair colour (greying), hearing and posture, it can also be influenced by healthy lifestyle habits. Optimal health is influenced by our fitness and the quality of our diet, and is reflected in above-average muscle strength, breathing capacity, heart function and bone density. If we adopt healthy living habits we are more likely to experience wellness, ie good health and wellbeing.
LifeForce has a team of qualified health professionals who enjoy educating their clients in the areas of healthy diet, lifestyle choices and exercises appropriate for your current level of fitness, posture, overall health and physical ability.
Why not embark on your Wellnesss journey today by making an appointment to see one of our caring health professionals.
---
For more information on any of the listed therapies visit our website and to book call LifeForce health solutions on 8289.2800 or click on one of the buttons below.
---