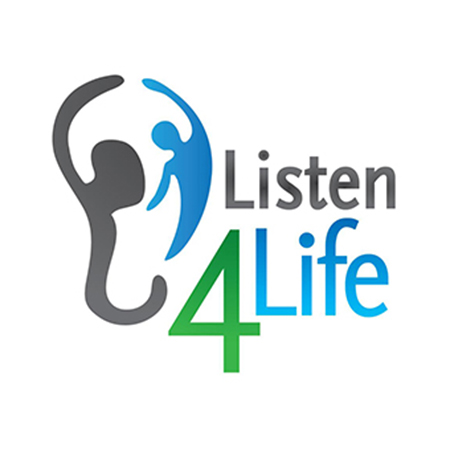 Member since 2005
Listen 4 Life Learning Centre
Harry Armytage
Servicing area: ACT & NSW
Your health is of utmost importance, so keep it in perfect condition with these wellness programs.
Intermittent Hypoxic, Integrated Listening and Pulsed Magnetic Field Therapy, Vibrogym & FIR Sauna
---
Intermittent Hypoxic Therapy for ADHD
Watching your child struggle with ADD or ADHD is heartbreaking. At Listen 4 Life Learning Centre in Phillip ACT, we provide Intermittent Hypoxic Therapy (IHT) which helps reduce hyperactivity and improve one's mood.
IHT is a kind of treatment which involves administering low levels of oxygen to a patient to strengthen their immune system and increase their body's ability to produce antioxidants.
How It Works
Make the child sit comfortably in a chair before administering IHT. It takes 30 to 60 minutes per session and is performed at least three or five times a week. You'll start seeing physical improvements after nine to 15 sessions.
The body's ability to adjust to reduced oxygen increases its ability to receive, transport and use oxygen. This helps generate new blood vessels, increasing the body's capacity to distribute oxygen to areas in the body that are most affected by hypoxia. The effect of the therapy can last up to nine months.
The Benefits of IHT
Intermittent Hypoxic Therapy improves the body's ability to process oxygen at a cellular level, hence reducing a person's oxygen requirements.
This dramatically eliminates symptoms of ADHD and hyperactivity, replacing them with the following:
Calmness
Increased learning capacity
A more positive mood
Sharper memory
Increased serotonin and dopamine, which are the body's positive hormones
Stronger immune system
Reduced heart rate
Lower arterial pressure in non-athletes
Reduced occurrence of inflammation, allergies, dermatitis
Lower cholesterol levels
Our Discovering Wellness Program
Wellness is a healthcare term that has been around since the 70s and is starting to gain ground. It refers to being responsible for your own health, wellbeing and life per se by following a plan tailored to your personal requirements.
Wellness is more than just the prevention of illness; it includes awareness, education and personal development practices to maximise your fullest potential.
Our Discovering Wellness program aims to guide you towards your ultimate health goals by way of three therapies. If you're curious as to how it works,
follow these steps:
Complete the Wellness Inventory at least two days before your wellness assessment.
On the day of your assessment, our wellness consultant will review your completed inventory and medical history. After which, they will ask about your goals and discuss the recommended program.
You will attend our Discovering Wellness program which consists of three sessions a week for three consecutive weeks.
This program includes three therapies which will be carried out simultaneously: Intermittent Hypoxic Therapy (IHT), Integrated Listening Therapy (iLs) and Pulsed Magnetic Field Therapy (PEMF)
Intermittent Hypoxic Therapy (IHT) involves the administration of air with low oxygen levels to the client. As the body adjusts to this controlled stressor, its efficiency in consuming, transporting and using oxygen increases.
Integrated Listening Therapy (iLs) stimulates the ear of the client by rendering modified sounds.
Pulsed Magnetic Field Therapy (PEMF) sends out pulsed electromagnetic fields to improve the client's health at the cellular level and optimises the function of their body.
We also offer Vibrogym, a type of workout performed on a vibrating platform to release toxins from the fatty tissues. This is ideally followed by the FIR Sauna, which facilitates the detoxification of waste products stored in the body.
---
Book an appointment to reap all the benefits of our wellness programs.
---
Service categories