What is Art Therapy?
Art therapy is a form of psychotherapy that uses artistic methods to address various psychological issues and emotional distress. It is rooted in the belief that creative expression can promote healing and mental wellbeing. Art is used to help people explore their various emotions, develop self-awareness, boost self-esteem, cope with the stress of everyday life and work on social skills.
The main goal of art therapy is to help people explore self-expression by utilising their creative process, find new ways to gain personal insight and develop new coping skills.
Art therapy integrates several psychotherapy techniques and creative modalities, including dance movement therapy, music therapy and drama, though visual art-making is the most common approach used by most professional art therapists. Common therapeutic approaches that are used in a variety of settings include drawing, colouring, painting, sculpting and collage.
By creating art, a person may express their innermost feelings and analyse how their artwork makes them feel. Exploring their work allows them to see the conflicts that may be affecting their thoughts, emotions and behaviours. This creative process leads to an improvement in mental health and wellbeing.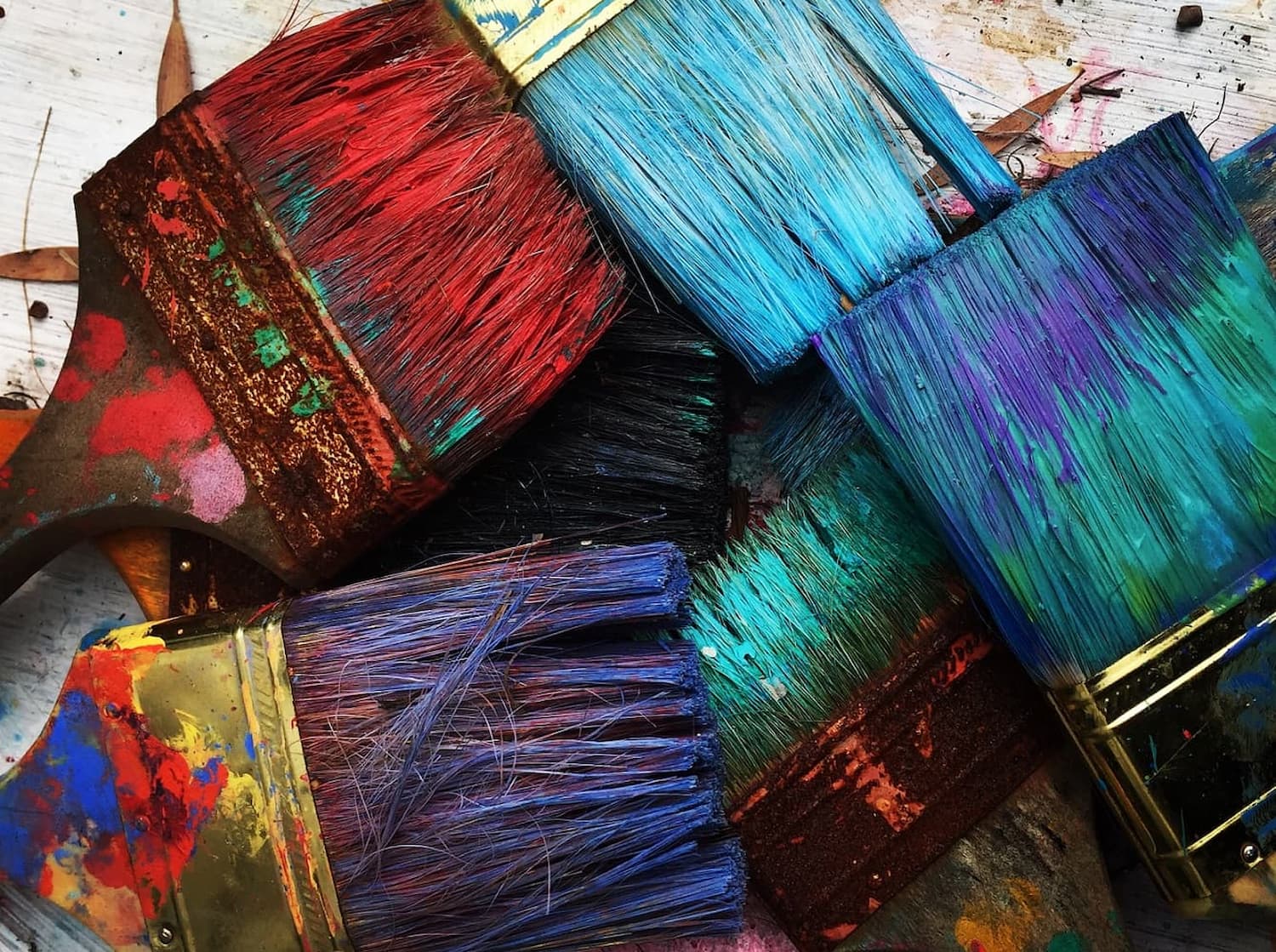 How Does Art Therapy Work?
People do not need to have an intrinsic artistic ability or a special talent to participate in art therapy. All age groups can benefit from it. Art therapy can involve either creating or viewing artworks. Participants are allowed to use their preferred art media and work at their own pace without the fear of being judged. Some research suggests that the arts play an important role in boosting mental health.
Art therapy is used to treat various mental health issues that affect daily life. It is used in clinical settings as well as schools, aged care facilities, palliative care, and other places where art therapy is required. In addition, it can be used in conjunction with conventional treatments as well as other complementary therapies such as sound therapy and sandplay.
It's a useful tool for personal development because it can address a wide variety of issues, including:
Children with learning disabilities
Children suffering from behavioural or social problems at home or school
Individuals who suffer from a brain injury
People experiencing mental health problems
People who have experienced a traumatic event
Adults experiencing severe stress
Poor communication skills
What Are the Benefits of Art Therapy?
Art therapy aims to help people through emotional and psychological difficulties. It's no different from other types of therapies that are solutions-oriented, except that in art therapy, an individual works through their issues by making art rather than talking about them. During an art therapy session, the person gains insight into their thoughts and feelings by harnessing a creative process that is uniquely their own. This process can help with a range of mental, emotional and physical conditions, including:
Anxiety
Depression
Grief
Fears and phobias
Muscle tension
High blood pressure
Some types of cancer
Dementia and other age-related issues
Post traumatic stress disorder (PTSD)
Emotional difficulties
Eating disorders such as bulimia and anorexia
Substance use and abuse
Family or relationship problems
Psychosocial issues
Stress
Psychological symptoms associated with other medical issues
What Can You Expect From Art Therapy?
Only a qualified art therapist who is a member of ANZACATA, Australia's peak professional organisation for art therapists, is allowed to conduct art therapy sessions. Because art therapy is a self-regulating profession in the country, having a professional body to oversee its practice and address any ethical issues that may arise protects both the public and practitioners.
Art therapy is devoid of judgement because it's not the art therapist's job to interpret the artwork of their clients. They leave their clients to choose their own art materials and come up with images that represent the current state of their thoughts and feelings. Afterwards, the art therapist guides them in assessing the colours, symbols and patterns that they used in relation to the current state of their thoughts and feelings.
The therapy session also includes some counselling, which usually happens before and after the client makes their art. For the most part of the session, the client will focus on art-making. Many registered art therapists offer their services online to reach out to individuals who prefer to receive therapy in the comfort of their homes.
Art therapy is a calming and liberating experience that allows an individual to keep their mind, body and emotions in the present moment. During which, they are able to use all of their senses to understand their current situation and discover effective ways to make it better.
Is Art Therapy Safe?
Art therapy is a noninvasive, non-drug approach to improving mental and emotional health. It is completely safe in that it helps people from all walks of life move past their thoughts, feelings, beliefs and habits that aren't serving them. The act of sketching, painting, colouring, writing or putting together a collage, among others, is healing in nature as it empowers one to take back control of their mind, body and spirit.