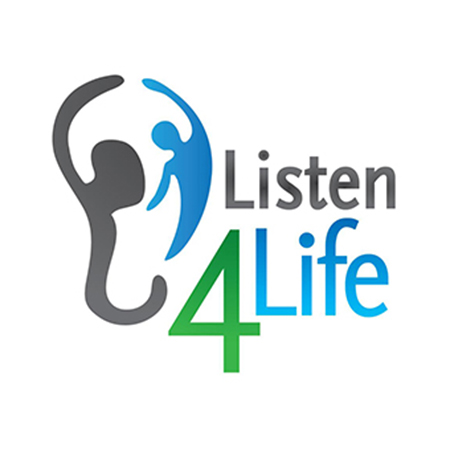 Member since 2005
Listen 4 Life Learning Centre
Harry Armytage
Servicing area: ACT & NSW
With the appropriate listening program, everyone is capable of learning even if they've been struggling with literacy or numeracy difficulties for years.
Integrated Listening Programs & Assessment
---
Our Listening Programs and Assessment
Listen 4 Life Learning Centre in Phillip ACT offers Integrated Listening Systems (iLs) programs for people with learning or performance issues.
Our programs aim to stimulate a person's listening abilities and sensory motor skills to improve their learning attention, concentration, communication, memory and organisational skills.
Helping an individual integrate their senses enables them to thrive in a noisy classroom or workplace. Sensory integration also develops the hand-eye coordination which is vital to writing and sports.
iLs programs can be used at home, school or in a clinic. We can include visual tracking and microphone to assist an individual with a visual and language disorder. The programs aim to treat the underlying causes of literacy difficulties or dyslexia.
All of our programs carry the audio savviness of Dynamic Listening Systems and the movement and visual proficiency of the Lucy Miller at the STAR Centre in Denver.
Listening Assessment
Before recommending a listening program that is suitable for a client's needs, Harry performs a thorough learning difficulty assessment to test the individual's auditory, visual, balance and motor processing abilities.
All programs are designed to treat the following conditions:
Anxiety
Poor concentration
Literacy or numeracy difficulty
Attention deficit
Dyslexia
Poor memory
Comprehension problems
Clumsiness
Hyperactivity
The programs can also enhance creativity, communication and address the underlying issues of people who underperform. The listening assessment, which takes roughly 90 minutes
includes the following:
A history questionnaire that includes birth, medical history, school and social performance, developmental milestones as well as social and family history
Listening questionnaire regarding sensory-motor performance, auditory and emotional performance
Teacher questionnaire
Fisher's Auditory checklist
A careful discussion about your concerns and goals
Recommendations for delivering measurable and achievable outcomes to meet your goals
From there, Harry will proceed with conducting various tests to determine the kind of sounds your ears can capture and how you use these sounds to function.
The different tests that he usually performs are as follows:
Otoacoustic emissions test identifies what sounds your ears capture and how you hear
Sound perception test evaluates how you listen, how you perceive sound and how well you pitch discriminate
Sound perception test performance helps us gain insight into how well you use the sounds that you capture
Brain-Boy calculates your auditory and visual processing speed thresholds. Many process far too slowly to comprehend normal speech
Auditory digit span test determines if an individual's short-term memory is age-appropriate. Short-term memory is an important prerequisite for comprehension
Sensory-motor screening evaluates posture, balance, motor, muscle tone and some primitive reflexes, which are all important foundations for learning
Drawing of a house, tree and person
Zinc tally test
Referrals as required – Osteopathy, nutrition, optometry, etc.
LAC test is optional. This determines whether or not reading and phonemic awareness is age-appropriate
In-Clinic Programs
Our listening programs provide listening therapy that helps to improve a person's listening and learning abilities. They combine bone conduction, auditory, fine motor, movement, balance and visual exercises.
The client will benefit from a variety of soothing sounds, which include classical pieces from Mozart, Baroque music, waltz, chants and a mother's refined voice.
These sounds help boost attention, learning, speech, comprehension and processing speed as they strengthen the neural pathways in the brain which are responsible for processing sensory data.
The foundations of learning and performance become sturdier over time as new networks in the brain are constructed to ease social and emotional maturity, enhance creativity and develop reading, writing and organisational skills.
A listening program consists of thirty 80-minute sessions on average. Once a client has completed the receptive phase, they will start using a microphone to develop expressive language. It also comes with physical exercises or fine motor skills activities like drawing, puzzles, knitting, building model houses or playing with dolls. An eye-port visual training tool may be incorporated if necessary.
Home or School Programs
If your child couldn't attend clinical treatments, you could take advantage of our mobile iLs Focus programs which are conducive for home or school use. These come with a powerful bone conduction on an iPod to deliver more than 200 hours of listening therapy.
The iLs Home/Kickstart programs are especially designed for mild to moderate attention, behaviour, learning or performance disorders. An average program requires daily 30-minute listening for a period of 16 weeks. This helps boost self-confidence and relieve anxiety.
The iLS Dreampad, on the other hand, provides soothing music through the gentle vibration of a pillow. Your body carries the music to the inner ear and nervous system to reduce stress and improve sleep quality. This is ideal for young children who couldn't take sound emitted through headphones.
---
Book an appointment to experience our life-changing integrated listening programs.
---
Service categories