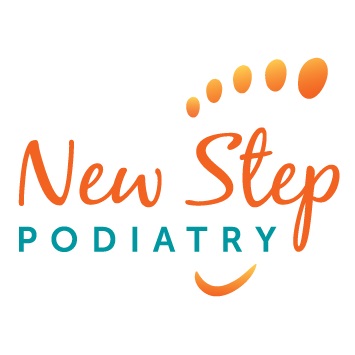 Want to find out my availability, pricing or opening hours? Click on Send Me Details Now to get started.
Send Me Details Now
Clicking on the Send Me Details Now button opens an enquiry form where you can message Cecilia Brennan directly
Let our professional podiatrist guide you in choosing the right treatment or orthotic device.
Dry Needling, Foot Mobilisation, Massage & Myofascial Cupping, Padding, Exercise & Orthotics
Servicing area
Florey, Aranda, Belconnen & the wider Canberra region ACT
---
Focus areas
F5
Joy
Foot orthotics
Circulation
Growing pains
Corns
---
---
Foot Treatments and Orthotic Therapy
New Step Podiatry in Florey ACT performs a complete assessment of your condition to determine which of our various types of treatment will work best in relieving your pain and addressing the core of your issue.
Superficial Dry Needling
This treatment technique aims to relieve muscle pain and tightness. It involves the insertion of sterile, fine needles into different trigger points to relax the muscles.
Foot and Ankle Mobilisation Techniques
This type of manual therapy stimulates the joints, addressing the stiffness and pain to improve your range of motion.
Massage and Myofascial Cupping
A massage therapy entails the manipulation of the soft tissues to restore their function. Varying pressure is applied to the muscles, tendons, fascia and ligaments.
Myofascial cupping is the opposite of massage as it draws the tissues towards a suction cup instead of pushing them.
Taping and Padding
This technique alleviates foot pain and averts pressure from the location of pain. FS-6 socks help manage foot injury or swelling while silicone heel cups provide maximum support for heel pain conditions.
Exercise Prescriptions
We prescribe stretching and strengthening exercises, as well as balancing movements that will help repair joints, ligaments, muscles and tendons. We also sell stretching equipment such as foam or foot rollers to support your workout.
Orthotic Therapy
Orthotic therapy involves the use of foot orthotics to improve your neuromuscular and skeletal structures. These devices are inserted into the shoes and may be used short-term or for a prolonged period.
Orthotics address several conditions that cause severe pain on the lower limbs and movement restrictions. These include flat feet, high-arched feet, heel pain or plantar fasciitis, Morton's neuroma, bunions, painful feet and lower leg conditions that children' usually experience.
Benefits of Orthotic Therapy
Shifts pressure between the feet and lower limb to improve the functions of the joints, muscles and ligaments
Improves posture
Alleviates pain and treats deformities
Supports foot, ankle, leg, knee, hip and lower back
Prevents injuries
To find out if orthotic therapy is right for you, you need to undergo a biomechanical assessment with a qualified podiatrist. If an imbalance is spotted in your biomechanics, then you're most likely to undergo orthotic therapy.
Features of an orthotic footwear
Shoes are deep enough and offer enough space for removable inner soles.
It comes with fastening features like laces, buckles or velcro.
It has a closed heel to keep the orthotic in place
It comes in different lengths to cater to everybody's individual needs.
New Step Podiatry offers an array of orthotics. The list includes ready-made devices for minor adjustments, prefabricated devices for contour and support, and custom orthotics made with soft EVA, malleable polypropylene, and firm carbon fibre.
We also have Joeys or precast orthotics for children who need support similar to that offered by custom orthotics, and carbon fibre spring plate that supports the front part of the foot.
Before purchasing an orthotics device, here are important factors to consider:
The condition you want to treat
Your footwear choices
The degree of pressure when changing function
The degree of contour to ensure your comfort
What you need it for
Your weight
Your age
Your medical background
Your financial standing
Book an appointment to find out which treatment or orthotic device works best for you.
---