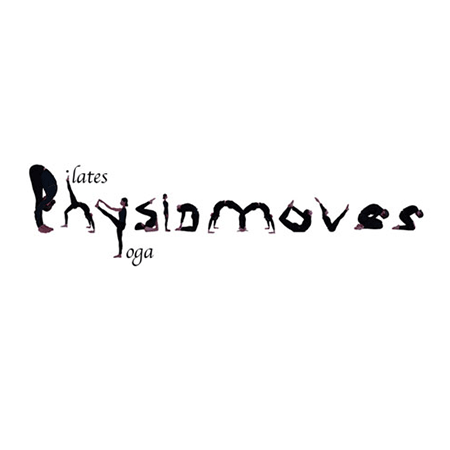 Member since 2007
End Physio & Pilates Physiomoves
Boundary St
West End QLD 4101
Servicing area: West End, Highgate Hill, South Brisbane, Woolloongabba & Hill End
Foot problems
Private health
Emotional wellbeing
...
Want to find out my availability, pricing or opening hours? Click on Send Me Details Now to get started.
Clicking on the Send Me Details Now button opens an enquiry form where you can message the practitioner directly.
Prepare your body for the demands of pregnancy and birth, including posture changes, strengthening weak muscles to help support you and lengthening tight muscles reducing aches and pains. Nurture and return your body to strength after pregnancy. Schedule an assessment and book pregnancy pilates and yoga classes or private sessions online or in the studio.
Pregnancy Pilates & Yoga Classes
Muma Moves Antenatal Pilates & Yoga
Back and hip pain, swollen ankles, cramps, and sleepless nights?
Physio Pilates & Yoga Therapy private sessions and classes provide correct advice and exercises to relieve pain and help you travel through pregnancy with ease.
Generalised pilates and yoga classes are not advisable for pregnant women as some may be physically demanding and faster-paced without safe monitoring in private or small group settings with an experienced, knowlegable Physiotherapist, Pilates Instructor and Yoga Therpist.
A flowing and gentle style of yoga especially designed for pregnant women called Antenatal or Prenatal Yoga Therapy, or Physio Pilates is recommended.
What Benefits Can I Get From Antenatal Pilates & Yoga?
Keeps body active - antenatal pilates & yoga targets muscles and joints that feel the most tension. A regular practice will help your muscles become stronger, supporting your joints and improving your posture, decreasing pain.
Calms the mind - growing a human brings about many physical and emotional changes for you. Add that to sitting long hours trying to make a deadline or multitasking working from home while caring for your other kids. Pregnancy anxiety and fatigue? Yoga and Meditation can help shift your focus and bring clarity to everything you're feeling.
Encourages a community - a pregnancy pilates & yoga class is more intimate in a way because you're all going through the same things. Build a community of great friends that lasts even after giving birth.
Mum and child connection - prenatal yoga encourages mindfulness and awareness sensations that your child feels in the womb.
Helps with labour - With breathing exercises and movement techniques to assist in an active labour.
How Do I Get Started with Pregnancy Pilates & Yoga?
Please email or call to book a consultation to get started with a suitable session for you.
Bubamoves Postnatal Pilates & Yoga
Designed to address physical and emotional challenges of motherhood assisting support postpartum recovery.
What Benefits Can I Get from Postnatal Yoga?
Stretches & relaxes muscles - After the demands of pregnancy, childbirth and caring for a new born sore and tight muscles in the neck, shoulders and lower back are common. Pilates & Yoga helps release the tension in tight, sore muscles and strengthen weak muscles, improving posture, function and wellbeing.
Mood booster - postpartum depression is a common symptom post childbirth, Pilates & Yoga can help uplift your mood through endorphin release, mindful meditation and focused breathing.
Improves posture - through strengthening of weak muscles and lengthening tight muscles improve your posture and alignmnent reducing aches and pains.
Better endurance - Pilates and Yoga helps your body to become stronger. With practice develop strength and endurance making the demands of day to day life with a new baby easier.
How Soon Can I Start Postnatal Pilates & Yoga?
As soon as your doctor clears you we can start gently and progress as you recover.
Usually 6 weeks post natal you can resume Pilates & Yoga with the guidance of a qualified Physiotherapist, Pilates Instructor and/or Yoga Therapist.
Feel great during and after your pregnancy, with Emma's pre- and postnatal classes! Call or Email to discuss and book consulations and classes
Qualification details
BSc(Hons)Physiotherapy Diploma Of Professional Pilates Practice Member of APA Member of Australasian Pilates Alliance Yoga Arts Level 1, Certified Yoga Therapist
---
Service categories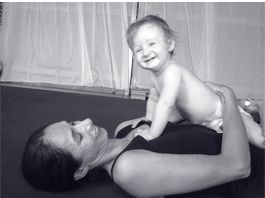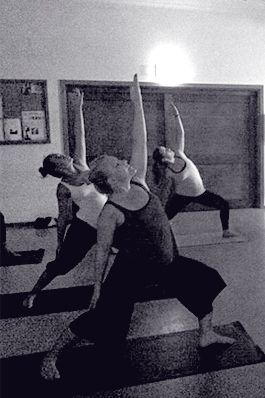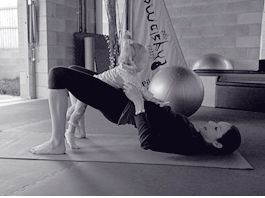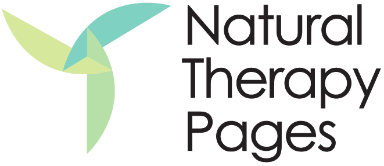 End Physio & Pilates Physiomoves