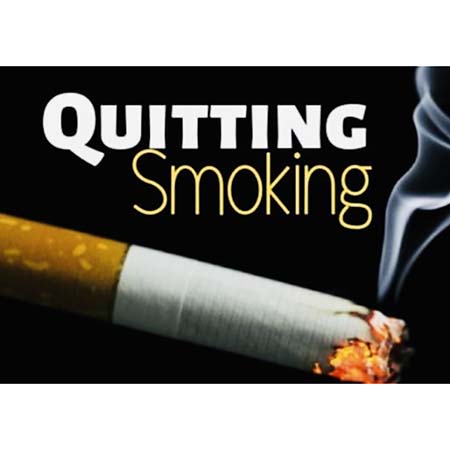 The Vitality Clinic
Want to find out my availability, pricing or opening hours? Click on Send Me Details Now to get started.
Send Me Details Now
Clicking on the Send Me Details Now button opens an enquiry form where you can message Vitality Clinic - Hypnotherapy directly
Are you having trouble quitting smoking on your own? Have you tried all the techniques but failed to quit smoking? Did you know that millions of people have used clinical hypnosis to quit smoking? Quit smoking for life is easy and very relaxing with hypnosis. Do you want to know how hypnosis works? Call us today. We give you 20-minute free phone consultation
Hypnotherapy for health and personal development
Servicing area
Mount Pleasant, Rockingham, Cooloongup, Online with Skype, Viber, WatsApp
---
Focus areas
Stress management
Hypnotherapist
Well-being
Optimal health
Pain relief
Joy
---
---
Quit Smoking Hypnosis
Are you ready to quit smoking cigarettes?

Do you feel that nothing can help you to quit ?
It doesn't have to be like this.
Millions of people have used Clinical Hypnosis to quit smoking.
With clinical hypnosis you can give up your unwanted habits naturally.
We helped many people to quit smoking and to remain completely smoke free for life. We utilise an effective combination of hypnosis and neuro-linguistic programming to help clients to stop smoking for life.
Hypnosis and NLP have amazing benefits on the subconscious mind and completely alleviate any of the underlying reasons that make you smoke.
The quit smoking cigarette hypnosis not only will take cigarettes out of your life, it will also promote health, energy, vitality and help you to save a substantial amount of money.
Quit Smoking cigarettes with quit smoking hypnosis is easy, natural and instant.
A common problem with most smokers who want to quit smoking is craving and the feeling of Just a stick today. Tomorrow maybe I'll stop. But nicotine withdrawals, fatigue, dizziness, and anxiety, all set in just 1 day without a stick, and suddenly you're back to where you started.
When you quit smoking with hypnosis you don't need to suffer from the symptoms of withdrawals and cravings. Many people never even experience withdrawal symptoms after the session. In fact some feel as if they never smoked cigarettes.
No more cravings. No more bad smell. No more worry about smoking related sickness. And you can save thousands of dollars your spent for poisoning yourself with cigarettes.
CLINICAL HYPNOSIS is the best method to quit smoking for life.
You Need only one session with the Vitality Clinic to be free from the control of cigarettes for life.

Quit smoking cigarettes with us is easy, relaxing and very successful.
The best in our system is if you start to smoke again you can come back free for the next 3-reinforcing sessions.
Why couldn't you stop smoking even if you tried everything?


The biggest reason of all:
* Smoking cigarettes is not actually under your control.
* Smoking cigarettes is done by your unconscious mind.
* It is something your unconscious mind does automatically.
We created a very special system for you to quit smoking successfully for life with advanced hypnosis.
We give powerful suggestions to your unconscious mind to successfully stop smoking for life.
The Vitality Clinic Quit Smoking Cigarettes System Makes Quitting Cigarettes Easy

* You do not need to deal with the withdrawal symptoms
* You do not need to be worried to start gaining weight
* You do not need to take dangerous drugs.
No pain
No chemicals
No patches or pills
No needles

The best of this system is it deals with all the reasons that are unique to you. It disconnects every connection, and triggers between your activities and smoking.

It even goes one step further. This system is proactive in removing a lot of the common reasons people fail, before they even happen.

For example, with this system we help find and create new habits so you don't gain any weight from eating more when you quit cigarettes.

Also we help remove the withdrawal symptoms from the addictive aspects of cigarettes.
We are so confident in this system that we are still the only people who back up our quit cigarettes session with 3-free reinforcing sessions.

This means that if you ever start smoking cigarettes again, we will do a follow up session at no charge to help you quit smoking cigarett for life

The reason we can offer our unique free reinforcement sessions is because we have such a high success rate.

This means that if you ever start smoking cigarettes again, we will do a follow up session at no charge to help you quit smoking cigarettes for good.

This system makes it so easy that in only 60'minutes you will be a non-smoker.

You will be satisfied and happy that you have now done what so many people only wish to do.
We help you to be a non-smoker with the easy, relaxing techniques and become a happy, permanent, non-smoker for life.

Quit smoking today with the Vitality Clinic and go home as a non-smoker for life.

it takes only one session to gain back your life over smoking.

Common questions:
How does hypnosis work?
The human mind works on two levels – the conscious and the unconscious. We make decisions, think, and act with our conscious mind. The unconscious mind controls our habits. In the relaxed state known as hypnosis, we can communicate directly with the unconscious mind. This is why it is so quick and easy to change the habits with hypnosis.

Will This System work for me?
Everyone with an Average IQ can be successful in using this system. And since the session is custom tailored to your individual needs, it works for almost anyone.

How will I know if the system works?
Because you will have quit cigarettes and will feel great being a non-smoker. Many people never even experience withdrawal symptoms after the session. In fact some feel as if they have never smoked cigarettes.

Is this system safe?
This system is completely safe. You are aware and in control at every moment and can terminate the session at any time. You cannot get stuck in hypnosis. You can't be made to do something against your will! Hypnosis is a safe, relaxing, and enjoyable experience.

How does this system help me to quit cigarettes?
We custom tailor the session to you and address your specific needs, you become a non-smoker with ease

Something specifics

While it is most certainly possible to quit smoking in one 60 minute hypnotherapy session, it is advisable that clients keep in mind that some may need follow up sessions in order to help keep them strong and focused on giving the cigarettes away, for good!

While there are numerous hypnotherapy clinics and practitioners across Western Australia and around Perth, we encourage you to contact the Vitality Clinic as we have the knowledge, ability, experience, and the desire to help as many people across Western Australia to quit smoking.

For appointments and/or further information, please feel very welcomed to call us. Ask how you can win a $50 gift voucher.

Mobile: 0433 167 704

Email: vitalityclinic2019@gmail.c

---
For more information about Quit Smoking and alcohol, lose weight with hypnosis view our website, send us an email or give us a call
Services
Hypnotherapy for Quit smoking, lose weight , gastric band, quit or refuse alcohol , life coaching, professional and personal development , councelling,
1hr 30min
Hypnotherapy
Counselling
Life Coaching
Neuro Linguistic Programming (NLP)
Weight Loss
Counselling Online
Hypnotherapy Online
Life Coaching Online
Weight Loss Online
We help people to quit unwanted habits, stop phobias , lose weight, overcome obstacles and develop a happy, confident mind.
Qualifications
Diploma In Counselling
Diploma In Hypnotherapy
Diploma In Remedial Therapies, Massage
Ba Degree In Teaching
Certificate Of Quit Cigarettes In 60 Minutes
Drug And Alcohol Counseling And Hypnosis Certificate
Certificate Of Loss Weight Hypnosis Business
Certificate Of Virtual Gastric Band Hypnosis
Certificate Of Solution Focus Hypnosis
Certificate Of Nlp Master Practitiner
Certificate For Workplace, Assessment And Training
Professional Membership
ASCH - The Australian Society Of Clinical Hypnotherapists
Massage & Myotherapy Australia
---