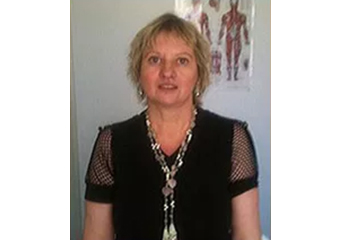 Want to find out my availability, pricing or opening hours? Click on Send Me Details Now to get started.
Send Me Details Now
Clicking on the Send Me Details Now button opens an enquiry form where you can message Vilma Domavari directly
The 9 Golden Rules of Weight Loss Success • Learn the system makes long-term healthy weight loss possible • Improve your eating habits • Apply the successful and proven techniques for a higher level of weight loss success.
One Day Wholistic Lose Weight Workshop In Perth
Servicing area
Mount Pleasant, Rockingham, Cooloongup, Online with Skype, Viber, WatsApp
---
Focus areas
Stress management
Hypnotherapist
Well-being
Optimal health
Pain relief
Joy
---
---
Healthy weight loss is not just a diet. It is a development, it is a wonderful journey to a new, healthy lifestyle. It is a process of positive transformation that includes long-term changes in daily eating and exercise habits. It is a mental, physical, and emotional process.
This 1-day certified workshop was designed to experience creative ideas and techniques. Accelerate a higher level of success in holistic weight loss.
Develop healthy eating habits and lifestyle applying easily adapting NLP, hypnosis, and counselling techniques.
Stop cravings,
Increase metabolism,
Lose weight without a special diet, calorie counting, drinking shakes, starving, fad diet, or harmful tablets.
Gain mental support to be satisfied with the smaller portion of meals.
Gain back your slim, healthy habit.
Who has benefited from this workshop?
Everybody who wants to lose weight or help people to lose weight successfully and stay slim without expensive pills, calorie counting, or starwing.
What are the benefits of this practical workshop?
Re-establish your relationship with food.
Change your eating habits.
Gain a higher level of confidence.
More energy, less pain.
look years younger, and stay slim.
Learn a new way to stop overeating.
Control cravings.
Stop emotional eating.
Gain back the control over food with the successful and proven weight-loss system.
feel motivated for exercise and a healthy lifestyle.
Extend your knowledge with the most common biogenic and biocidic foods
Seven health promoting foods.
Seven health destroying foods.
Foods and spices lower blood sugar level.
Decrease inflammation.
The 4 magical foods to increase your thyroid function.
The principles of liver cleansing.
Stop emotional eating.
9 foods to burn visceral fat.
Remove belly fat.
This workshop is not for everybody
This workshop is not for you if you like to be overweight. If you don't want to change your lifestyle and make positive changes in your health and wellbeing. If you don't mind, you can't dress how you would like, you can't walk up on the steps, your body is aching from carrying that extra weight.
This workshop was designed for you if you are ready for positive changes in your life. If you want to...
gain back that slim body and looking years younger,
learn a new healthy lifestyle and live healthy,
maintain healthy weight with a higher level of wellbeing,
you have a special interest in natural weight loss,
gain more knowledge about holistic weight loss techniques,
learn and apply powerful guidelines of healthy eating,
This workshop was also designed for you if you are working in the health and wellness industry
You are a consultant, a life coach, a massage therapist, counsellor, hypnotherapist and you want to increase your modalities..
You want to help yourself or your clients to eat healthy, naturally lose weight, and stay slim.
You are ready to make the first step into a new direction of higher level of success
Increase your success rate and financial wellbeing working with clients who have weight, diet, or lifestyle issues.
What you are eating is one of the most important parts of healthy weight loss.
You are what you eat. The choice is yours.
Food has power. Food can heal or kill you. It can make you slim and healthy or obise and sick. Happy or depressed. It can make you look years younger or older.
Eat healthy, live healthy and gain back your health and vitality.
Venue: 734 Beaufort Street , Mount Lawley
Date: Sunday, 19 September 2021
Registration at 9.30am
Time: from 10 am to 4.30pm
Fees: $250.00 including morning tea and lunch
Enrol and make your payment before 1st September and save $50.00
Claim your gift today.
Send your name and Email address to vitalityclinic2019@gmail .com
Free Ebook
The content:
Part 1: The Therapist
Part 2: Psychology of Successful Weight Loss
Part 3: Benefits of the Gastric Band Hypnosis
Path 4: The Myth of Hypnosis
Part 5: The Power of the Mind
Services
Hypnotherapy for Quit smoking, lose weight , gastric band, quit or refuse alcohol , life coaching, professional and personal development , councelling,
1hr 30min
Hypnotherapy
Counselling
Life Coaching
Neuro Linguistic Programming (NLP)
Weight Loss
Counselling Online
Hypnotherapy Online
Life Coaching Online
Weight Loss Online
We help people to quit unwanted habits, stop phobias , lose weight, overcome obstacles and develop a happy, confident mind.
Qualifications
Diploma In Counselling
Diploma In Hypnotherapy
Diploma In Remedial Therapies, Massage
Ba Degree In Teaching
Certificate Of Quit Cigarettes In 60 Minutes
Drug And Alcohol Counseling And Hypnosis Certificate
Certificate Of Loss Weight Hypnosis Business
Certificate Of Virtual Gastric Band Hypnosis
Certificate Of Solution Focus Hypnosis
Certificate Of Nlp Master Practitiner
Certificate For Workplace, Assessment And Training
Professional Membership
ASCH - The Australian Society Of Clinical Hypnotherapists
Massage & Myotherapy Australia
---