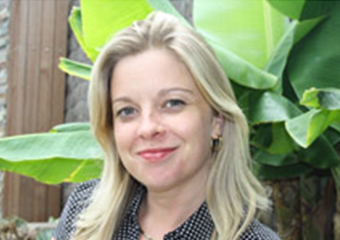 Sarah Batsanis
Clicking on the Send Me Details Now button opens an enquiry form where you can message Sarah Batsanis directly
Send Me Details Now
EFT Australia, Melbourne. Did you know it has been estimated that 75-90% of doctor's visits are stress related. Free yourself today, by letting go of what you hold within you. Faster EFT will save you time, & money, and so much more.
Faster EFT Australia (Emotional Freedom Technique)
Servicing area
Reservoir, Northern Suburbs MelbourneVictoria
---
Focus areas
Self-confidence
Fears
Negative emotions
Sadness
Anxiety
Emotions
---
---
Stop Searching & Start Living
(Free yourself By Letting Go)
How would you like to reduce Stress, Physical Pain, Control your weight?
Have better relationships with your Partner/Kids/Family?
Overcome Grief & Loss, Trauma, Abuse, or Addictions?
Are you ready to eliminate your unresolved emotions?
It's never too late to release past hurt, anger etc.
It does not take years of analyzing your past, and will work even if you don't know why you feel the way you do.
Control your life, your health and your emotions. Try it for yourself and feel the difference!
---
Let go of Stress
Feel Better
Live Happier
---
Do you suffer from any of the following?
Call Sarah 0424 128 020 today and see how she can help you.
Consultations
In person at Reservoir
Mobile Service also Available
By Phone
On Skype
---
What is EFT?
Traditional EFT Emotional Freedom Technique is one of the most powerful techniques developed over the last 2 decades. Based on the chinese meridian points, it's like an emotional form of accupunture without the needles. You simply tap on specific meridian points with your fingertips (which generally you do yourself.) The cause of all negative emotions is a disruption in the body's energy system. EFT believes you are tapping to get rid of the disruption.
What is Faster EFT?
Based on the above, the same technique applies but uses fewer tapping points, & uses a variety of different tools & techniques, giving you faster more rapid results.Faster EFT works with your mind & body, your subconscious & your beliefs etc it shows you how to uncover & begin fully being who you really are instead of who you think you ought to be, or who other people want you to be. You will be empowered to make those choices every day in every moment of your life.
The cause of all your problems are based on your perceptions & emotions. Eg stress is one's own perception of an event. Faster EFT is combined with other techniques such as NLP and Hypnosis. Faster EFT believes the cause of all negative emotions is a creation of the mind, not a disruption in your energy system. You think of something and your mind makes it seem real. By tapping on the meridian system you are creating a blockage which breaks the communication between the mind & body, shifting perception & shifting your life.
What will Faster EFT do for me?
Gives you your life back
Improve your relationships
Resolve stress, anxiety and panic
Deal with letting go of anger etc
Relieve Headaches/Pain
Clear your mind
Overcome fears/phobias
Increase self-confidence
Enhance sporting abilities
Helps faster recovery from injuries
Heal trauma & abuse
Cope with grief & Loss
Gain inner Peace & Happiness
Become calmer and more positive
Many people have already been to see other therapists for months or years spending their time & money yet still hold the same emotions, blocks & beliefs.
By experiencing Faster EFT you will see the difference immediately, and you'll wish you had called sooner.
---
Services
Below are a list of all the services offered by Faster EFT.
For more information about each of the services Please feel free to contact 0424 128 020.
FREE Seminars
FREE Empowering Women's Group
Learn how to let go of Stress, Anxiety, Pain, Reconnect with your Partner. See website for more details.
In this 6 Week Relationship Course you will: Learn how to enhance, maintain, or heal any type of relationship with your partner, family, friends, or work colleagues. Develop skills and understanding on how to end the cycle of bad relationships, and to attract the loving relationship you have always wanted. You will discover the keys to gain peace with your past and how to create the changes in your life and in all your relationships. This course provides you with a safe and comfortable environment.
For more details please visit my website:
6 Sessions of 2 hrs each week in the evenings. Time 7.30-9.30pm Only $195 per person, discount for couples.
To book phone 0424 128 020
---
Opening Hours:
L & L Living 38 Gertz Ave Reservoir Mon-Sat: 9.30am -10pm
---
Rates
$100 for 1.5hrs incl 1/2 FREE.
Faster EFT Practitioners do not give medical diagnosis or treatment. It is the client's responsibilty to consult their GP about any medical problem that they are aware of or become alerted to during the course of a session. Any recommendations given are entirely up to the client to undertake and the Faster EFT Practitioner is not to be held accountable for a client's decision.
---