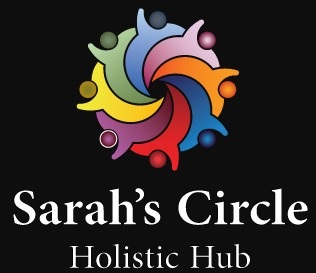 Sarah's Circle Holistic Hub
Alert Practitioner
By clicking on the Alert Practitioner button, we send the practitioner a message on your behalf that you would like to get intouch with them.
We are keen to make a change by promoting healing, health & wellness, & creating a place for you to be motivated, linked & feel a sense of belonging.
Boutique Holistic Venues for Rent
Servicing area
Mandurah WA
---
Focus areas
Life purpose
Love
Hydration
Nurturing
Lifestyle
Stress management
---
---
Our Founder & Story
Desrae Edwards is the founder of Sarah's Circle Holistic Hub in Mandurah, WA. In 2004, Desrae and her husband Brian invested in a Mandurah house as a holiday experience and were immediately in love with people, their way of life and culture.
Around 2016, they have closed their stores in Perth and moved their businesses to Mandurah with their three lovely children, which has given them happiness and joy in many ways.
While living in Sydney, Queensland, Perth, Melbourne, and Tasmania, they have seen the varied nature of the Australian community and are thankful to be part of Mandurah's.
In December 2012, Sarah's Circle Holistic Hub was established and raised. We have been providing rooms for rent in education, health, and wellness for professional companies ever since it opened up. Various seminars, training sessions, and retreats were coordinated, including local and international groups, teachers and communities.
Sarah's Circle is a sign of love, festivities, happiness, and peace. Intended to create a place of comfort, creativity, and elegance, the boutique venue has been developed. This has been done by beautiful gardens, original cultural art and beautifully varied rooms that serve a wide variety of needs in the neighborhood.
All spaces are for rent in order to offer resources that encourage, build and link the group to grow and develop.
For professionals in the fields of healing, health, and wellness, we offer long-term leasing, including:
Animal Bowen
Bowen Therapy
Chiropractic Care
Counselling
Earth and Space Cleansing
Kinesiology
Meditation
Psychotherapy
Reflexology
Soul Healing
Youth Coaching & Programmes
Testimonials
We have conducted several workshops at Sarah's Circle and have enjoyed successful and beneficial days in which young people have consistently acknowledged Sarah's like a great venue and a wonderful opportunity for them to relax and self-heal. The garden is peaceful and well-maintained, the rooms are calming and tranquil and the ambiance has always been an excellent base for providing positive workshops. Incorporating various modalities at Sarah's has also elicited very positive responses from the young people who engaged in our workshops. They have particularly enjoyed the body-based approach and the art and creative self-expression has been a winner! We look forward to many more workshops held in this beautiful healing centre.
- Karen Duchar

This is my favourite venue to either run workshops at or to attend the many interesting, informative and inspiring offerings by other facilitators who present at Sarah's Circle. This is a beautiful, uplifting and inspiring space where the venue rooms for hire are light and airy and the many garden 'rooms' rooms are green and calming, lulling one to sit in the peaceful surroundings for some soul nurturing and connection. Sarah's Circle Holistic Hub is an oasis offering peace, beauty, and inspiration before returning to the many challenges of our fast-paced and often chaotic lives. What a blessing to have a space like this so accessible within our community.
- Kathy Elder
Book an appointment and we would love to hear from you.