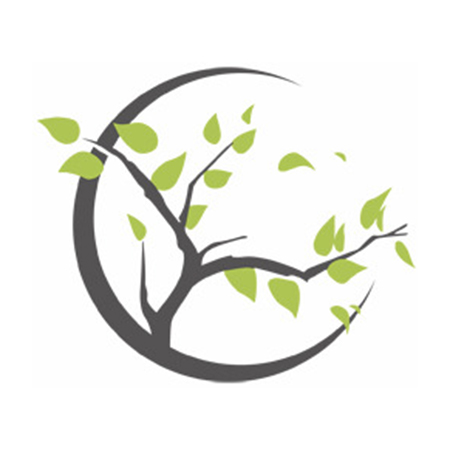 Sara-Jane Cleland
Want to find out my availability, pricing or opening hours? Click on Send Me Details Now to get started.
Send Me Details Now
Clicking on the Send Me Details Now button opens an enquiry form where you can message Sara-Jane Cleland directly
Tension, Pain, Fatigue, Mood disorders, Stress. Sara-Jane has a firm therapeutic touch combined with sensitivity and softness which is ideal for a deeply relaxing, nurturing and healing Massage!
Sara-Jane Cleland Massage Therapist
Servicing area
Bowral, New South Wales
---
Focus areas
Nails
Bloating
Diarrhoea
Love
F5
Natural medicine
---
---
DO YOU WANT TO:
Feel relaxed?
Be pain free?
Release physical tension?
Get deep refreshing sleep?
Feel the stress in your life lift?
Have abundant energy?
Feel fantastic, free of anxiety or depression?
YES!
Call NOW for the massage you need today!
Ph: 0434 962 462
Health is your greatest Asset!!
---
Therapuetic Relaxation Massage & Aromatouch Massage

Massage therapy involves manipulation of soft tissue in the body to improve circulation, break down scar tissue and physically stretch out the muscles, tendons and ligaments.

Massage therapy treats back and neck pain, headaches, muscle tightness, sciatica, arthritis, joint stiffness and other pain causing conditions.

Sara-Jane utilizes remedial massage with myo-fascial and cranio-sacral techniques to release physical tension and emotional trauma. She has a firm therapeutic touch combined with a sensitivity and softness which is ideal for a restorative massage.
---
Lymphatic Massage
Lymphatic Massage is a gentle massage to encourage the natural drainage of the lymph from the body tissue. The technique is light with gentle pressure mobilising fluid toward the lymphatic nodes, with varying degrees of pressure in the areas of the chest, neck, pelvis, armpit and groin region.

Most people are familiar with the body's blood vessel system that carries blood to and from the tissues, but few understand there is another equally vital system of vessels that removes cell wastes, proteins, excess fluid, viruses and bacteria.

Lymphatic Massage is beneficial for edema in ankles and legs, skin conditions, improving immunity, liver function and in pregnancy. Through its gentle rhythmical movement, it works to alleviate pain and provide relaxation of the sympathetic nervous system, helping to relieve stress.
---
Ka Huna Massage
Ka huna massage originated in the South Pacific and was used during Rites of Passage as a transformational massage and healing system. It is also known as Hawaiian Temple Style massage and Lomi Lomi.

This beautiful form of bodywork provides a holistic approach to healing by balancing the body-mind in its physical, emotional and spiritual dimensions.

The practitioner uses their hands, forearms and elbows and moves around the table using flowing Hula and Tai Chi movements. They work with energy to apply soft and deep tissue massage to the whole body. Music is played and the practitioner attunes the flow of the massage to harmonize the various rhythms within the clients body, mind & spirit.
---
Reiki & Craniosacral Treatments

Reiki literally means universal energy, it is a gentle, hands-on-healing technique that works by channeling energy through the practitioner to the client. It supports your healing process on all levels: physical, mental, emotional and spiritual.

Sara-Jane offers a unique form of Reiki that combines craniosacral unwinding techinques for self-healing, spiritual shifts and self-awareness. Craniosacral techniques are used to penetrate deep into the central nervous system, releasing long-standing patterns of tension and emotional trauma.
---
Gift Certificates
Gift Certificates are available.

The perfect gift for family and friends - a rejuvenating relaxing massage! Gift Certificates can be purchased over the phone with a credit card and sent out in the mail for a lovely surprise!
---
Fees
Relaxation Massage Treatment: $135 (90 mins)
Ka Huna Treatment: $135 (90 mins)
Lymphatic Massage Treatment: $85 (45 mins)
Reiki & Craniosacral Treatment: $85 (45 mins)
AromaTouch Massage $100 (60 mins)

Please note at least 24hrs notice is needed to change or cancel appointments.

Payments can be made with Cash, Cheque, Visa, Mastercard or Eftpos.
---
Feedback
'I went to Sara-Jane for a relaxation, pregnancy massage. She was thorough, knowledgeable and gave advice on other related concerns I had, as well as giving the best massage I have had. I will definitely be rebooking with Sara-Jane. I couldn't recommend her enough.'
Erin, Bowral

'I found Sara-Jane extremely knowledgeable and competent in her approach to natural medicine. Right from the first session she was able to prescribe medicines for my arthritic pain which I was experiencing, which have now almost disappeared completely.'
Robert, Sydney

'More than 50% reduction of pain in my shoulder was gone with the first massage treatment - the massage was amazing!'
Yvonne, Bowral

'A couple of months ago I suffered an allergic reaction and was put on large amounts of prescription medicaitons. Since coming to Sara-Jane her expertise in Lymphatic Massage and attention to my diet has help me enormously and has given me back my sense of well-being. I would highly recommend her treatments to everyone!"
Jo, Bowral
---
Subscribe to a bi-monthly newsletter with upcoming events, inspiring health information and delicious recipes by completing the email enquiry form below.
---