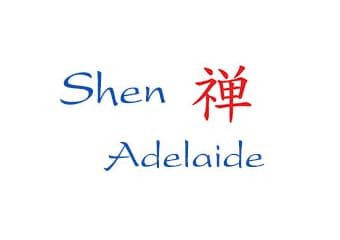 Shen Adelaide
SHEN ADELAIDE - DECADES OF CLINICAL EXPERIENCE Deborah and Damian have been full time health care practitioners for several decades. We are professional consultants with multiple skills, committed to helping you move forward and make the most of your life, free of suffering, anxiety and pain.
About Shen Adelaide
Servicing area
Other Clinic Location - 7 Aldam Ave Aldinga Beach SA 5173
---
Focus areas
Headaches
Migraine
Anxiety
Pain relief
Digestive disorders
Gua sha
---
---
Treatment Modalities
Counselling and Psychotherapy
Traditional Chinese Medicine
DEBORAH CAREY-BURROWS
Deborah practices Integrative Mind-Body Therapies. She uses a broad range of skills including Remedial Therapy, Radix Body-Centred Psychotherapy, Buddhist Meditation, Sound Therapy, Polarity Therapy, Shiatsu and Yoga.
Deborah's focus is on Emotional Integration, seeking to resolve the underlying emotional patterns that inhibit vitality. Debbie's clinical approach is highly individual and the results she gets are exceptional. Her treatments are crafted to give a deep transformation. She will take you on a journey and bring you back renewed.
Deborah is a member of the Australian Traditional Medicine Society. She has an Advanced Diploma of Remedial Therapy, a Diploma of Oriental Medicine and is a certified Radix Psychotherapist.

DAMIAN CAREY
Damian is a Doctor of Chinese Medicine, registered by the Chinese Medicine Board of Australia. He utilises Acupuncture, Acupressure and Chinese Herbal Medicine along with cupping, moxibution and Gua Sha techniques to optimise the health and vitality of all his patients. His areas of special interest include women's health (pregnancy support, menstrual disharmonies & fertility), pain relief, nutritional/digestive disorders and psychological integration.

Damian has been practicing professionally since the late 1970's and has over 35,000 hours of clinical experience. He has a Master of Acupuncture degree, a Diploma of Canonical Chinese Medicine and a Diploma of Naturopathy. He is a member of the Australian Accupuncture and Chinese Medicine Association.
---