Member since 2007
Rose Banham - Spirit Earth Counselling
Well for Life Centre
Suite 2, 35 Hume st
Crows Nest 2065
Servicing area: Crows Nest, Lower North Shore & Virtual Consultations
Rose Banham - Hypnotherapy
HYPNOTHERAPY - COUNSELLING - REIKI
---
Experience Results | Change is Possible
What is Hypnotherapy and how does it work?
Tired of having an intention and not seeing it thru?

Hypnotherapy is a tool to help you do what you want to do. To do what you really intend.

Hypnotherapy is is a tool to help you manage your mind and body.

In the first part of the session we will talk about your issue and together create your unique suggestions to affect the change you want. I guide you to a mental state where you are open and receptive to these suggestions.
The brain has a critical factor, a mechanism to protect us from doing anything that could cause harm or go against our moral beliefs. While in hypnosis, you will reject anything that your conscious mind thinks is ridiculous or untrue.

Hypnosis is a highly focused state where the subconscious mind is in the foreground. All of our thoughts, memories and emotions are stored in the subconscious. Habits, hurts and conditioning formed from our life history are held here. During hypnosis the subconscious is in a receptive state, and new information (positive suggestions) are offered.

The positive suggestions are heard by your subconscious mind and become part of your thinking influencing future thoughts, feelings and behaviour. This makes it possible to break old habits and create new desirable habits.

How will it feel to be hypnotised?

You are in control while in hypnosis, with your mind being super alert, and your body comfortably relaxed. You are aware of your external surroundings, at the same time being acutely focused on your emotions and thoughts. It is a pleasant, deeply relaxing state. You can be either lying down or comfortably sitting. You are able to interact with me throughout the whole process.

How can Hypnotherapy help me?
Change your Habits to support the rest of your life - Break old habits and create new habits to give you optimal health.
Lose Weight - Gain weight
Adhere to the Eating Plan you really want - Stop eating foods that are harmful to you.
Change any negative thinking & emotions about eating so you can enjoy your food. Create an ongoing healthy relationship with your food.
Moderate or Stop Drinking
Exercise Regularly - Create the thinking to support and motivate regular exercise.
Reduce your Stress - The trance state creates deep relaxation. The state of hypnosis works in a similar way to meditation to effectively reduce stress hormones in your bloodstream to improve your immunity and help alleviate high blood pressure and cholesterol.
Strengthen your Esteem - by changing habitual thinking patterns of how you perceive yourself.
Alleviate Depression - Understand the emotional states that cause your depression. Change the underlying thinking patterns which are linked to emotional habits.
Alleviate Insomnia - Find out what is causing your insomnia and make the changes you need to sleep well.
You will learn self hypnosis to use at home both on retiring to bed and if awakening during the night.
How many sessions will I need?

The number of sessions for hypnotherapy varies from person to person. Your committment = results. Many issues can be taken care of in 3 to 6 sessions.

Tax Deductible.
Sessions for work issues may be tax deductible
Call Rose now to discuss your needs needs 0412 888 861
Experience Results | Change is Possible



HYPNOTHERAPY - COUNSELLING - REIKI
Qualification details
---
Diploma Transpersonal Counselling - College of Complimentary Medicine, Hornsby
Certificate Hypnotherapy - Jansen Newman Institute
Master Dream Patterning - Assisi Institute Dr Michael Conforti
Diploma of Ego State Therapy - with Dr Gordon Emmerson
Certificate Coaching for Psychotherapists - Jansen Newman Institute
Certificate IV in Human Resources - Aust Human Resources Institute
Practitioner of Radiance Technique, The Authentic Reiki - with Martine Negro
Diploma Remedial Massage - Nature Care College
Enrolled Nurse- Muriel Yarrington School of Psychiatric Nursing, Kew Vic
MEMBERHSIPS
Level 2 member of Australian Counselling Association ACA
Senior Assoc of Australian Society of Clinical Hypnotherapists ASCH
---
See Also...
How Can Rose Help You?
Counselling - Hypnotherapy - Reiki 'Create the consciousness you need to heal your past, enjoy your present, create your future'. Call Rose to discuss your needs today
Rose Banham - Counselling
Counselling | Reiki | Hypnotherapy Crows Nest, Lower North Shore & Virtual Consultations Change your life Get support now
Rose Banham - Reiki
Reiki | Energy Healing Crows Nest & Lower North Shore. Restore Heal Reduce Stress.
---
Service categories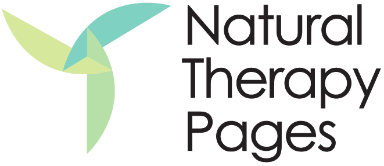 Rose Banham - Spirit Earth Counselling