Find a Acupuncturist in your area

Member since 2008
Step Into Health - WELLNESS CENTRE
Servicing area: Carindale and the Brisbane area, SKYPE available
Blood analysis
Heavy metal testing
Body wraps
...
Want to find out my availability, pricing or opening hours? Click on Send Me Details Now to get started.
Clicking on the Send Me Details Now button opens an enquiry form where you can message the practitioner directly.
Naturopathic Services - Iridology - Live Blood Analysis - Cellular Health Analysis. No matter what type of Naturopathic service you're, after a professional Consultation at Step Into Health is just what you need.
Step Into Health - Naturopathic Services
---
Conventional medicine's focus is often on treating the symptoms of a particular illness and in contrast, naturopaths seek to discover why you are susceptible to the condition in the first place. The aim is to rectify this imbalance, remove the disease created and restore harmony within the body.



What Do Naturopaths Do?



Naturopaths view disease and illness as a response to living in an unhealthy lifestyle with contributing factors such as poor dietary choices, lack of exercise, high levels of stress, unhappy work & home environment and a negative mental outlook.

By addressing the factors causing the disease, it is possible to reverse the symptoms of the disease while at the same time eliminating the cause of the problem. This is where you will experience positive and long lasting changes in your health with you in control.

For more information about Naturopaths do or to read about what happens during a Consultation, just click here



IRIDOLOGY



What Is Iridology?

Iridology is a science that relates to the study of the coloured part of the eye called the iris, to determine potential health problems. Iridologists observe patterns and markings in the iris to reveal emerging conditions in every part of the body and to identify inherent weaknesses that may develop into physical and emotional disorders.

What Can Iridology Identify?

Iridology does not diagnose a specific disease, but rather it is a very effective preventative practice that helps people to understand the root causes of their health issues so they can seek treatment, if necessary. Iridologists believe that if a health problem is detected at an early stage, much can be done to prevent it developing into a serious disease.

For more information about Iridology and the benefits to your health, just click here



Live Blood Cell Analysis (LBA)



Live Blood Cell Analysis (LBA) is based on one of the oldest, most highly developed medical sciences, Haematology. It can help screen for a number of risk factors that could be affecting your health, including:
Nutritional deficiencies

Organ system dysfunctions

Gut Permeability & Digestive Health

Blood cell integrity

Chronic infections such as Candida

Allergic reactions

Antioxidant levels and Free Radical damage

Some biochemical imbalances

Inflammatory processes

Your immune system activity
LBA can show changes in your blood much faster than many standard medical tests. For more information about this service just click here



VLA - CELULAR HEALTH ANALYSIS



What is a Cellular Health Analysis?

It is an accurate method of measuring your body composition. The comprehensive printed report allows us to assess your:
Weight

Body fat

Lean muscle

The quality of your muscle

Cellular health

Hydration

Biological age plus lots more relevant information
It takes about 10 minutes and is totally pain free and non invasive.

Who benefits from VLA?

Clients looking to:
Lose weight

Increase muscle tone and fitness

Monitor an anti-ageing program

Monitor a detoxification program

To improve energy and vitality
This report will provide the blue print for self management of health and fitness goals. Regular follow up consultations provide for reassessment and monitoring of ongoing results. Click here for more information about VLA - Cellular Health Analysis.
For more information about the best services for your needs or to organise an appointment - just give us a call!
Qualification details
---
Qualified Naturopath
Medical Herbalist
Weight Loss Specialist
Iridologist
Nutritionist
Massage Therapist
Speaker
ANTA registration No. 4226
---
See Also...
Step Into Health Wellness Centre
Step Into Health is a complete health and wellness centre, offering nutritional medicine, naturopathy, acupuncture, kinesiology, relaxation and remedial massage and SCENAR therapy.
Step Into Health - Massage Services
Relaxation Massage - Lymphatic Drainage Massage - Sports Massage - Remedial Massage - Swedish Massage - Chinese Massage - Cupping - Pregnancy Massage - Aromatherapy Massage. Relaxation or injury rehabilitation, we have you covered.
Step Into Health - Weight Loss Management
Get help losing weight & keeping it off, with a professional Weight Loss Management Consultation and HcG Diet plan from Step Into Health. This is an award winning diet with life chanfing results.
---
Service categories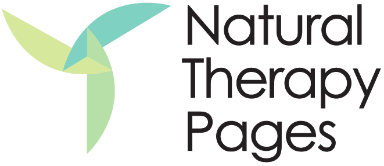 Step Into Health - WELLNESS CENTRE