Find a Yoga Teacher in your area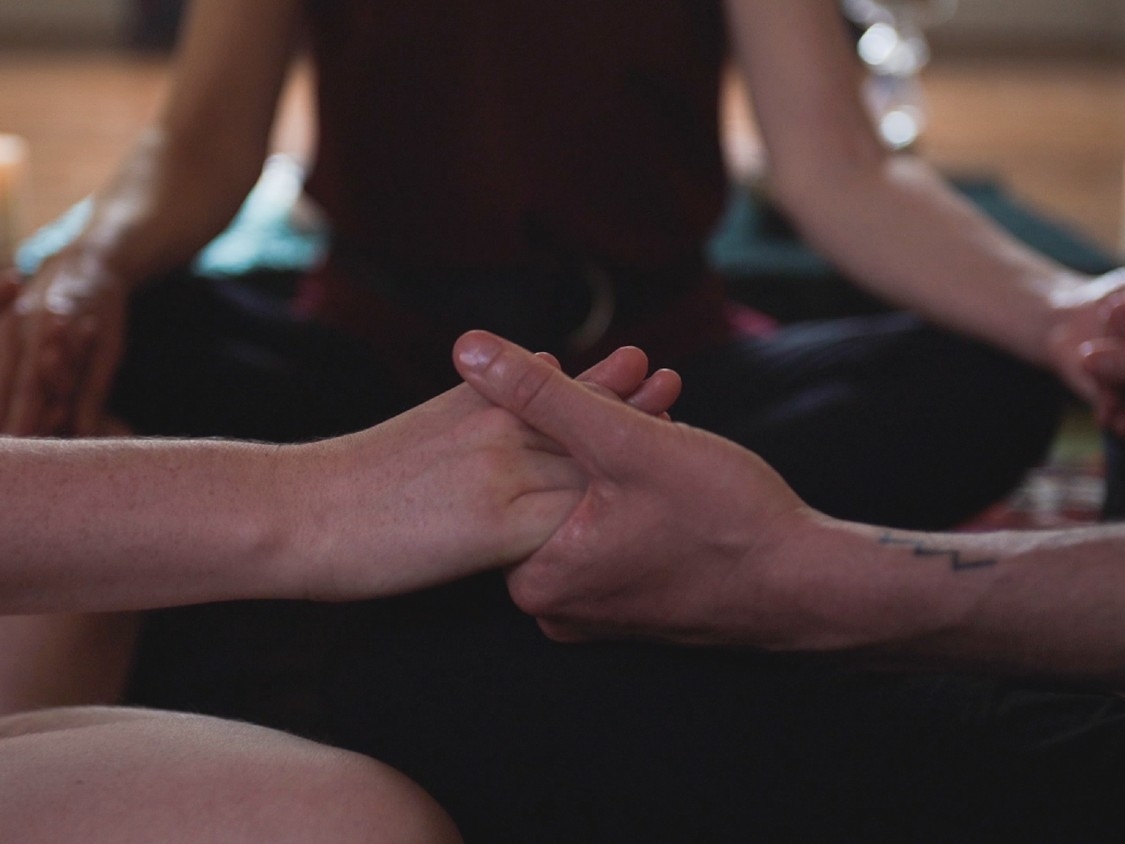 Member since 2008
Tantric Synergy
This account is currently inactive on Natural Therapy Pages, but you can browse from hundreds of other practitioners in your local area.
Tantra events for men, women and couples. Experience deeper love and intimacy in your relationships with simple Tantra practices, tantric massage and lovemaking secrets. Learn how to move sexual energy through your body for more open-hearted pleasure and to create deeper, more fulfilling pleasure experiences.
Workshops, Retreats and Online Events
---

Workshops

Introduction to Tantric Sexuality

For those who are curious about Tantra, and wanting to deepen their relationships

While our world is changing, and we adjust to our new circumstances, you can take this time to learn Tantra, and to connect to the parts of you that have been shut down, numb, or unexpressed. Here's where you can follow through with this enquiry, this way of connecting, this expansive experience.
This introduction to Tantra explores healthy relating, and how Tantric ideals can be adapted for more nourishing connections.
Learn how to move sexual energy through your body for more open-hearted pleasure and to create deeper, more fulfilling pleasure experiences.
Take away the simple tools that allow more ease and orgasmic energy in your body, creating self-awareness and deeper intimacy.
This is for every body, and you're welcome to attend solo, or as a couple.
THE SECRETS OF TANTRA:
Discover the sacred practices that turn sex into ecstatic bliss. Take home the simple tools that open more ease and orgasmic energy in your body, creating more pleasure, self-awareness and deeper intimacy.
Find out:
· How sexuality and spirituality are connected
· The limitations of western conditioning
· How conscious sexuality can liberate us
· Freedom from results driven sex
· Different states of bliss
· Exercises to move sexual energy for ejaculation choice and increased pleasure
· Lovemaking skills to take home
Visit the Tantric Synergy website to see when the next workshop is running.
Tantra creates the space for genuine heart-felt openness, and takes away anxiety and the pressure to perform. By slowing things down, there's the possibility of staying relaxed and present. This creates safety and trust – the best ingredients for opening to aliveness, juice and connection!
"Imagine being able to heal through sexual energy. Imagine being able to move this energy through you. You're running at a higher frequency. You're able to feel more pleasure through your body. You attract into your life the people that align with this new reality of yours, and a whole world of new possibilities."
Stephanie from Tantric Synergy presents the ancient teachings of Tantra in a practical style in common sense language. She encourages the questions you always wanted to ask, and in an easy manner, shares simple techniques that will open your Tantra journey, right from the start.
(Fully clothed talk/discussion style workshop)
What others say:
"This changes everything!" That thought came to me at end of my first evening presentation with you. It has only been 3 months since then and this path is changing many things in my life.
It's so powerful for me because it is experiential. It bypasses my mind and the change happens directly in my body. My mind eventually catches up.
This approach has such impact because I am a pro at rationalisation. This has been a real strength in many situations in my life. My career success is in large part due to my capacity for analytical thought. But that attribute is a weakness when I have tried to change my way of doing things because I come up against my own resistance and rationalise my way out of it. Using my old, well-practiced approach, I convince myself my behaviour doesn't really need to be changed, or that I have changed it and can move on.
Because the conscious practices I have learnt with you are so practical – it happens in my body – there's not so much scope for my mind to opt out of or limit change. How far I've come even over the last few months!
I am so grateful to you for offering what you do in the way you do. I am so thankful – and know that so many like me (and those who make me look positively open minded!) would benefit from what you do.
I really appreciate your strength, your expression of power, your irreverence and humour, and your caring. What a great role model! Erica
Thanks again for the course on Friday. It had a real impact on me and made me realise how disconnected I am from intimacy. If I feel out of control I "check out" and look down as an objective analyst far from my body. The workshop really helped me to notice this! Your teachings helped me experience and realise a new way, a connected way. I'm done with my old mental state so thank you very much indeed. I'm so unbelievably interested in tantra philosophy and the experiential journey involved. Andrew

Visit the Tantric Synergy website to see when the next workshop is running.


---

Group Trainings and Immersions


The Body Whisperer Residential
This is a 7 day residential training at a beautiful venue right near the Yarra River in Melbourne, introducing practices for releasing physical, emotional and energetic restrictions in the body for high vibrational healing and conscious awakening.
Throughout the program, you'll master the processes for guiding others to shed the constriction of limiting stories, to wake up the orgasmic current that fuels the belly and the heart, to embody the unique soul blueprint that we chose for this extraordinary lifetime.
Work with Stephanie in a deep group immersion, learning techniques and developing your own skill set. Draw on the processes that hold others through their wild and vulnerable expression of coming home. The course is for those who've entered this dragon's den for themselves already (perhaps you've worked with Stephanie previously), and feel the call to support others in this transformation.
This changes everything. Whether you're invited to become a Tantric Synergy practitioner, or this is solely for your own path, this is a gift for yourself, your relationships, and for what you bring to the planet.
Included in the week:
- practical learning
- hands-on experience
- role - play
- guiding safe emotional expression
- supporting healthy sexual embodiment
- facilitating processes for releasing blocks and patterns
- delving into shadow-work
- learning the sacred arts through conscious touch practices
- remembering themes of ancient mysteries
- how to incorporate all of these tools into session work to bring healing and a higher vibration to the planet, one person at a time.
Practice sessions are a central part of our week together. It's the real stuff. The rich content is generously shared. This is a unique training that goes way beyond "tantric massage". Held by Stephanie's clarity and integrity, she gifts us with her invaluable wisdom and experience. The material is delivered in manageable bite-size pieces. Participants receive the fruits of extensive research, packed content, expertise and passion for this deep and humbling work. The week concludes with an evaluation summary for each participant.
The course is designed for practitioners and practitioners to be, although this is not a requirement. You'll receive the gifts of our immersion together, however it's created for you to hold others through their journey, their awakening, their empowerment. You will acquire the necessary skills to support others to activate and release their emotional body, using shamanic tools for transformation.
During the program, you will practice tuning into your own body wisdom that not only informs the work you do with others, but also shows you how to meet them on a physical and energetic level, from a space of heart-centred connection.
This is an intensive training, where you will learn processes and techniques that shed old skin, and awakens aliveness. We'll be working with conscious touch, energetic modalities, psychodrama processes and guided journeys. This is about walking the path of way-shower for others, enabling them to wake up from a dormant world and come home to their senses. You'll open your heart as witness as they claim back their pleasure and power. This work is a calling. And it takes all of us to step forward to the call when the time is right. It has nothing to do with your sexual preference or gender identity.
It's a unique experience, with in-depth content based on Stephanie's 35 years of transformational work, bodywork mastery and on her dedicated contribution to the global movement in conscious sexuality.
Outline:
- Communication, consent and boundaries
- Working with intention
- Restoring safety and ease in the body
- Cutting cords and attachments
- Rewiring the original disconnection
- Process work to release old patterns and emotional blocks
- Practices for flowing orgasmic energy through the body
- Re-sensitising eros
- Mystic code activation
- De-armouring points in the body
- Night journeys
- Weaving with the elders
- Nature rituals
- Shamanic guidance for transformational emergence
Also Includes:
- Body Whisperer handbook
- Demonstrations - process work and energetic bodywork
- 3 delicious vegetarian meals every day
This is an alcohol and drug free event.
---
For our latest Workshops
please visit our website.
---
Qualification details
---

Stephanie Phillips assists in integrating new pathways for deeper sexual connection and expanded awareness, by embracing the full spectrum of body wisdom, shedding fear and contraction, and honouring the sacred practices that connect us with our authentic selves.


---
Service categories
What happens in a Tantric Synergy session?