Find a Remedial Massage Therapist in your area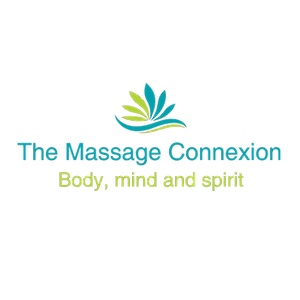 Member since 2018
The Massage Connexion
This account is currently inactive on Natural Therapy Pages, but you can browse from hundreds of other practitioners in your local area.
Detoxify your body and fight the early signs of aging through our natural body treatments.
Manual Lymphatic Drainage Massage, Sinusitis Massage & McLoughlin Scar Tissue Release
---
Cleanse, Balance and Strengthen Your Body
The Massage Connexion guides women in Strathpine QLD to achieve and maintain better health through an array of body treatments.
We offer five body sculpting treatments that detoxify the body, improve hormonal balance, increase immunity, drain excess fluid in the lymphatic system, and reverse the signs of premature aging.
Manual Lymphatic Drainage Massage
MLD gently works on the lymphatic system to reduce swelling in the tissues, boost the immune system, and expedite recovery after surgery. It naturally detoxifies the body and has been proven effective in reducing scar tissue, acne, redness and spider veins.
MLD is not advisable for individuals with an infection or pathological oedema.
Sinusitis Massage
This type of massage employs lymphatic drainage and acupressure methods to clear out mucus in the nasal cavities through the lymph nodes located in the neck and ears. It is complemented with essential oils like chamomile, eucalyptus and lavender.
It's important to note that this treatment isn't advisable if you're suffering from an ear infection.
Anti-Ageing Facial Massage
Want to lift your facial muscles and reduce the signs of aging? This facial massage should do the trick. It combines lymphatic drainage and relaxation techniques that tones the muscles, increases blood circulation in the face, and releases excess fluid through the lymph nodes in the neck and ears.
Abdominal Bloating Massage
Employing Swedish massage and lymphatic drainage techniques, this form of massage stimulates blood circulation and lymph fluid in the abdomen and hips. By doing so, it accelerates the release of toxins from the colon and lymphatic system. We use essential oils like carrot seed, eucalyptus and rosemary.
McLoughlin Scar Tissue Release (MSTR)
MSTR is a major breakthrough in tissue treatment that improves the appearance of your skin, your range of motion, and reduces pain. This approach is used for treating cesarean scars, mastectomy scars, hysterectomy scars, surgery scars, trauma scars, and those that resulted from wounds.
MSTR treats all kinds of scars regardless of their age, except for keloids.
Book an appointment to experience the wonderful effects of our body treatments.
---
Service categories