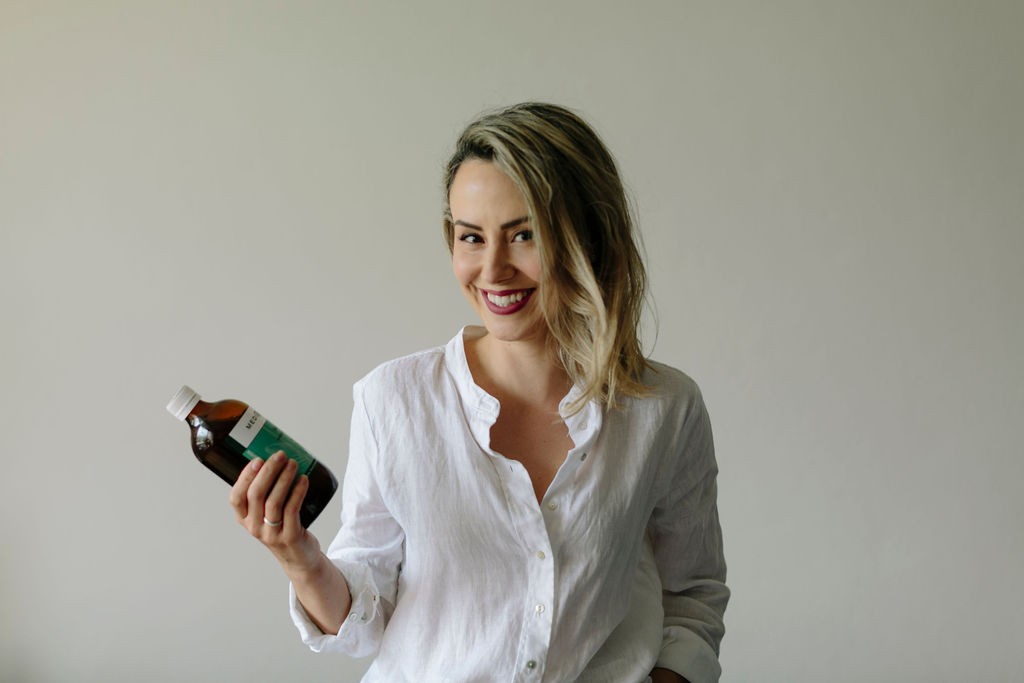 Krystle Alves
Want to find out my availability, pricing or opening hours? Click on Send Me Details Now to get started.
Send Me Details Now
Clicking on the Send Me Details Now button opens an enquiry form where you can message Krystle Alves directly
Be happy, healthy, and confident! Lose weight & keep it off!
Weight Management
Focus areas
Stress management
Nervous system
Hypnotherapist
Physical health
Face to face
Love
---
Click Here To Schedule A Complimentary Consult Today!
Your Body Is Precious
Are you feeling weighed down by the…
Pressure of daily life?
Lack of time to fit it all in?
Lack of energy?
Extra kgs you're carrying in your body?
In order to take flight, we have to be prepared to let go of the things that weigh us down physically & mentally. Your body is precious you only get the one, let's look after it.
It's More Than Just Counting Calories
What if there was more to it than calories in and calories out? There has never been a time when there has been more stress and pressure imposed on us. This makes losing weight even more challenging. We've been sold a lie that if you manage calories in and calories out then you'll simply drop the weight!
I wish it were as simple as counting calories, but it's just not! Without addressing your stress you will likely continue to retain the weight no matter how much you exercise and diet.
How To Lose Weigh & Keep It Off?
Clinical Hypnotherapy - Manage Stress & Appetite, Shift Thought Patterns

Nutrition - Tailored Eating Plan Ideal for Your Constitution

Functional Pathology & Herbal Medicine - Address Hormonal Imbalances & Liver
The Process
Book a 20 minute complimentary consultation to identify your concerns and needs

Set clear goals & strategies for your health and wellbeing and use an individualised approach

Execute the strategy and start seeing results
** A $50 fee is charged to secure your 20 minute consult. This is refunded directly after your complimentary session.
Click Here ? To Schedule A Complimentary Consult Today!
Client Reviews
"I have lost weight and my skin has improved following Krystle's advice. Mentally, I have gained the ability to fight anxiety I was facing and really feel confident that I'm looking after my body." - Katy Duffy
"I struggled with my weight for a long time, I tried many diets, programs, and workout routines and fluctuated on the scales for many years. It wasn't until I started seeing Krystle that I got a clear understanding of what was contributing to my weight issues. I'm now confident that I can keep the weight under control without going to extreme lengths. Thanks to her, I reached my goal weight and have managed to keep it off." - Mary K
"I went to Krystle because my wife insisted I do something about my weight. My hesitations and doubts about the process were very quickly abated. She didn't just put together a diet plan, and send me off. She addressed the underlying factors, things I had never considered to be linked to my weight. It wasn't an overnight solution but it was well worth the time and energy because I feel that I now have the tools I need to keep the weight off, something I've struggled with all my life." - Michael M.
Click Here To Schedule a Complimentary Consult Today!
What is Naturopathy?
This is an umbrella term that cover several modalities like: Western Herbal Medicine, Nutritional therapy, Homeopathy and Yoga Therapy. There is now much scientific evidence to support the use of complementary medicine to bring about more balance in the body and mind.
What is Clinical Hypnotherapy?
Clinical hypnotherapy works on a sub-conscious level to help support a deep state of relaxation where a therapist can then apply suggestions and metaphors to help shift unhelpful thoughts. As a tool Hypnotherapy is extremely useful for shifting old patterns of thought that might be getting in the way of you experiencing better health physically and mentally.
What if I only want to focus on one component of my health?
This is not an issue at all. You're the captain of the ship. I'm just here to help navigate some of the areas that are a creating a significant issue for you. So that you can get on with all the stuff you love to do.
Will I have to weigh myself and calorie count?
This is not necessary for results in fact it can hold some people back from their goal. However if you enjoy tracking and counting then of course it's something we can discuss and tailor into the program. Staying informed on the pros and cons of counting is important, much of the program is about educating and empowering you.
Does the program involve strict meals plans and diets?
This is a custom tailored program, asking you to make radical changes that don't fit in with your day to day life will not likely lead to long term weight loss. This is one of the main reasons why many programs fail. There is no one single diet or meal plan we work together to find what's best for you.
Will I have to commit to an exercise program?
There is no doubt that exercise is very helpful for total health and wellbeing. However when it comes to weight loss it's only about 30% of the equation. Add to that the fact that many forms of exercise will increase stress on your body and potentially inhibit weight loss. Again this is a tailored individualised approach to get you the best results long term.
Who would benefit from this program?
If you're looking to lose 2kgs please note this is not for you! This is an involved and long term approach that involves psychotherapy, clinical hypnotherapy, nutritional counselling and uncovering biological factors contributing to weight gain.
It's for anyone who has struggled for some time on the merry go round and wants to invest the time and energy to resolve their weight problems long term.
If you want me to zap you and be done with it this is not for you!
If you want to spend months talking about the problem and why it is the way it is. This is also not for you. I work with you to help you find new finer distinctions in your cognitive processes so that you can develop new resources, lose weight and feel more confident in yourself.
How long does the program go for?
It's a 10 week program, during these 10 weeks we catch up one to one every week. For a total of 10 one to one sessions.
During these catch ups we check in and adjust the program and add new elements over the course of treatment. It's been scientifically proven that it takes roughly 164 days minimum to create a new habit.
At the end of 10 weeks we conduct a full evaluation of where we started and where we are now. There is then the option to drop the sessions back to less frequent intervals or continue on with weekly sessions for a second round.
It largely depends on your needs and goals.
What results do I expect to see?
This is different for everyone, a health amount of weight loss weekly is up to 1kg but if there are hormonal and biological factors at play that need addressing these can take some time to balance.
How much is the program?
The initial 10 week program cost is $1,650
This does not include the cost of pathology testing and any supplements or herbal support products.
Do I have to do the 20-minute free consultation before booking full sessions?
Absolutely YES... I offer this so that we can both decide if this is a journey we'll be able to complete together. To see that we can work as a team and to answer any of your questions. In order to get true and long standing results in your health you must be an active participant, you drive, I help navigate and we have a clear end goal in mind.
How do I book my sessions?
All sessions are booked online, you're then sent a confirmation email with all of the details relevant for the session.
Where are the sessions conducted?
At this present moment in time all sessions are conducted online via secure Telehealth video conferencing. You will be emailed the link there is no need to download any software simply click on the link on any device and we're away!
There may be the opportunity to have face to face session in the near future but for now online is the best option for safety and convenience.
Do you conduct pathology testing?
Depending on the condition and concerns I do often refer for functional pathology testing, so that we can get definitive and clear parameters for what's currently affecting your health. Some of these tests may be conducted via your GP. It may also be something that is an additional cost and done through private labs and is not covered by Medicare.
Can I claim on my private health cover?
You need to check with your private health cover on this one.
What if I decide not to go ahead with the sessions after my complimentary consult?
There are no obligations or responsibilities on your part. You will not be charged.
How many sessions will I need?
This is completely dependant on you and your goals, as a general rule of thumb the longer you've struggled with the issue and the more weight you have to loose the more sessions necessary but even this rule has exceptions, your own personal motivation is key.
Can I just book a full consultation without the 20-minute consult first?
No - We need to see if this process is the right fit for you and where you're at right now, all clients must go through the 20 min consult.
Click Here Schedule Your Complimentary Consult Today!
---